The Alternative Fashion Festival hosted its 3rd annual main event at Circo — the retro venue now situated on Seel Street in the centre of Liverpool — and what a show it was! The 'Glitz, Glamour & Grit Xmas Xtravaganza' was a weird, wild and wonderful showcase, exhibited by a talented medley of fashion designers, models, dancers, choreographers, singers, poets, acrobats, burlesque performers and various others — known as 'The Art & Soul Tribe' collectively. The event, created to raise money for charity and raise awareness of bullying, attracted a big crowd and was spectacular yet poignant and powerful at the same time.
The Alternative Fashion Festival (or Alt Fest) is the brain child of Jane Bellis. Having spent 20+ years in the fashion industry, she became disillusioned with the shallow, image-obsessed nature of the beast, so decided to create something that celebrates the individuality of people and allows them to express themselves freely, whilst raising money for charity. With the message of inclusion as opposed to exclusion and love as opposed to hate, The Alternative Fashion Festival brings creative people together to put on an amazing show, regardless of their appearance.
From the outset we were treated to a real spectacle, with chaos on stage featuring circus acts and a freak show theme. A crazy cross between Moulin Rouge and The Rocky Horror Show, the night developed at a frantic pace — bouncing from dance acts to catwalks, with touching speeches and poetry to give us time to reflect.
One minute we were being dazzled by erotic pole dancing and fire dancing, before being reminded of the effects of bullying and treating people badly for how they look. From explosive performances and sparks flying to poignant moments and the message of equality and freedom of expression, The Alternative Fashion Festival was an emotional rollercoaster and something quite special.
At one point in the show, there was a particular focus on Sophie Lancaster — the girl who was beaten to death in a park for being different. This story is one of the driving forces behind The Alternative Fashion Festival and it helps raise money towards The Sophie Lancaster Foundation. This part of the show was very powerful indeed and reminded us of the tragic results of bullying and hate.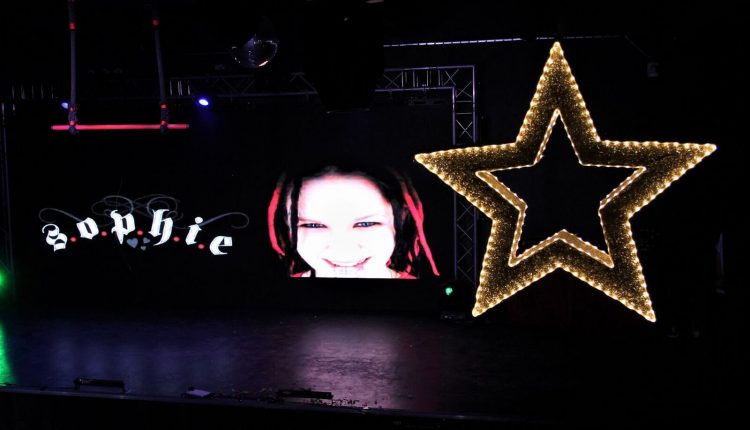 There was also time to reflect on the recent deaths of rock stars Chris Cornell and Chester Bennington — highlighting that depression and mental suffering is not always apparent. A beautiful dance duet between two girls took place as 'The Sound Of Silence' by Disturbed played and we were reminded: 'You never know what someone else is going through'.
Following the moving moments and important messages, we were thrown back into energetic acts on stage! The event displayed some amazing choreography and showcased some fascinating fashion styles, featuring The Hemp Trading Company, Luner, Susey Phoenixx, Amentium, Booby Trapp Corsets, Christine's Boutique & Bespoke, Petticoats A Plenty by Andrea Sef and Laura James Millinery.
There was an electric confidence on stage from the variety of performers on the night. From the hip hop dance routines with attitude to the outrageous drag act, each and every performance captured the senses. The show  climaxed with all the female models gracing the stage in wedding dresses and a tribute paid to Andrea — one of the women involved from the beginning who sadly passed away recently.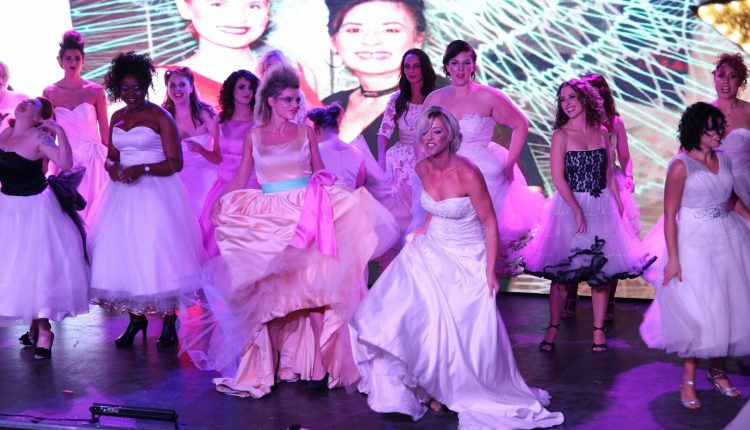 The Alternative Fashion Festival is an amazing show of force — fighting against bullying and mental suffering whilst promoting creativity, freedom of expression and inclusion. Following the show, we caught up with C.E.O and 'Soul Tribe Warrior', Jane Bellis, to learn a bit more about Alt Fest, The Art & Soul Tribe and what they have planned next:
LVL: So, Jane, why and how did you start The Alternative Fashion Festival?
Jane: I started Alternative Fashion Fest after working in mainstream fashion and beauty for over 20 years and seeing the damage in the messages that are being sent out in the media. I wanted to create my own show to challenge stereotypes and unattainable, heavily manipulated images and show people that beauty comes in all kinds of different forms and that our beautiful differences should be celebrated and not ridiculed. The focal point was the anti bullying / anti hate crime message and to raise awareness and support for the Sophie Lancaster Foundation.
LVL: What's it like putting such a big event like this together?
Jane: It's incredibly challenging to put an event like this together but I have a lot of experience running live events with my role as Creative Director for one of New York Fashion Week's largest shows so I can pull together all of my skills from the past 20 years and make it work! It helps massively that everyone involved is on the same page and we have no egos or divas to cope with which normally happens in fashion!
It's a real family vibe and everyone supports and helps one another which is amazing. I also have a fantastic management team in Lindsey, Laura and Adam and a brilliant tech crew and creative team so we work on logistics and choreography a good few months in advance to get it right – lots of trial and error and lessons learned over the past two and a half years to get to this point!
LVL: What are your key messages?
Jane: Our key messages are to raise self esteem and self worth across the board, promote tolerance, inclusion and diversity and to encourage people to be a little kinder to others and themselves.
LVL: What can people do stop bullying and exclusion?
Jane: I fully believe that the key to stopping bullying and exclusion sits firmly with education. Everything we have managed to do so far has been done purely by showing people that there is another way, letting them see that sub cultures can co exist without all of the prejudice and hatred. If you take the time to hear someone's story and get to know them you may just find an awesome friend in the most unlikely places and if something isn't for you, that's fine, you can have differences in opinions and lifestyle choices but still be understanding and empathic to others.
Our educational work has led to our brand new charity, the Social Education Foundation in memory of our friend and designer Andrea Sef who recently passed away. We can now carry on the message into schools and really focus on working towards embedding social change and stopping bullying and inclusion through targeted and focussed education for the next generation.
LVL: What are your plans for 2018 and what other events will there be?
Jane: For 2018 we have loads of fab things already planned! We are going to host a body confidence evening with our self esteem dream team in February. We're also organizing a 'Glamathon' to support our social outreach project 'the Starfish Project' to combat homelessness in the area – we will have a full day of beauty treatments, dancing, music, food and entertainment as well as haircuts and hand treatments for local rough sleepers throughout the day. All funds will go to care packages that will be distributed around the city.
Carrying on the 'Glitz, Glamour & Grit', Lindsey will be hosting a burlesque showcase evening in May. We will he back again for Liverpool Pride in the summer for a LGBT showcase. Our grand Summer Ball is being planned for the first week in July (top secret location but very exciting and to be confirmed soon) – this will be our 'Forest Fantasy Ball'. We will be back at Foxfield School in September for a full showcase with our amazing friends and we already have our next Xmas extravaganza booked in with Circo on Thursday 29th November!
Check out the Art & Soul Tribe WEBSITE
Check out the Art & Soul Tribe FACEBOOK PAGE
Check out The Alternative Fashion Festival FACEBOOK PAGE
Images courtesy of CHRIS MURPHY