It's been a tough start to the year with the continued lockdown but many of our independent businesses are working towards coming back stronger when they re-open. In this feature we bring you some of our favourite local independents that we can't wait to visit when the restrictions are lifted. If you're looking for somewhere new to try, these places are highly recommended….
Bootlegger's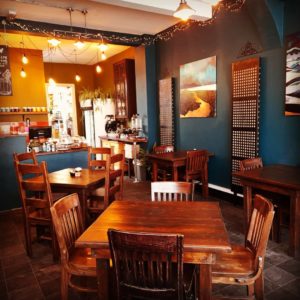 We're huge fans of this absolute gem on Seabank Road in New Brighton! The gorgeous family run cafe and bakery offers quality American comfort food including a mouth watering range of breakfasts, sandwiches, quesadillas, burgers, pizzas, loaded fries, chilli and desserts. Using only the finest ingredients, you really can taste the difference at Bootlegger's.
During lockdown, Bootlegger's has been offering a popular delivery and takeaway menu and this is continuing at weekends and for Valentine's Day. We've had their food delivered and can tell you, you're in for a real treat! When they re-open after lockdown they have a very exciting announcement about the venue so watch this space!
Bootlegger's / 237 Seabank Road, New Brighton, CH45 1HE / 0151 792 6885
Check out Bootleggers on FACEBOOK!
Heritage
This classy Liverpool city centre restaurant and bar, located on Castle Street, came under new ownership in October 2020. New owners Louise and Terry have some exciting plans for lockdown, with online DJ events and art exhibitions, but as soon as they're able to re-open properly they have some very special food, drink and events to offer.
The new look Heritage will be serving small plates of the highest order, as well as fine wine and cocktails, and we were lucky enough to sample some incredible food and drink just before Christmas. A must visit when it re-opens, keep your eyes peeled for their Sunday roast events with a live DJ and Gin & Jazz nights. We can't wait to visit here again!
Heritage / 40 Castle Street, Liverpool, L2 7LA / 0151 236 8554
Check out Heritage on FACEBOOK!
Hope & Smoke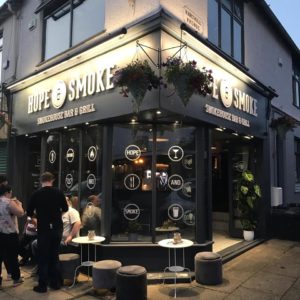 We've been raving about Hope & Smoke — the No.1 restaurant on Allerton Road — for a while now and it's without doubt one of our favourite independents! Serving mouth watering dishes that are full of flavour, Hope & Smoke offers small plates and relaxed mains such as burgers and ribs as well as Sunday roasts to die for!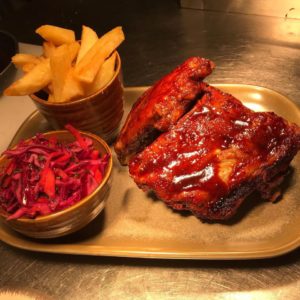 During lockdown they continue to offer a hugely popular delivery and takeaway service, featuring some gorgeous small plates and mains and their sensational Sunday roasts. As soon as they re-open you can expect a gorgeous new menu and regular live music — if you haven't yet checked out this Allerton Road gem you seriously need to!
Hope & Smoke / 171 Allerton Road, Allerton, L18 6HG / 0151 724 2186
Check out the Hope & Smoke WEBSITE!
Check out Hope & Smoke on FACEBOOK!
Inner Guru
If you're looking for some healing and better physical, mental and spiritual wellbeing following lockdown then check out Inner Guru! The wellbeing centre and CIC, based on Walton Road, offers a range of holistic treatments, therapies, classes, workshops and events for the body, mind and soul. From yoga to sound healing to psychotherapy, there's something for everyone!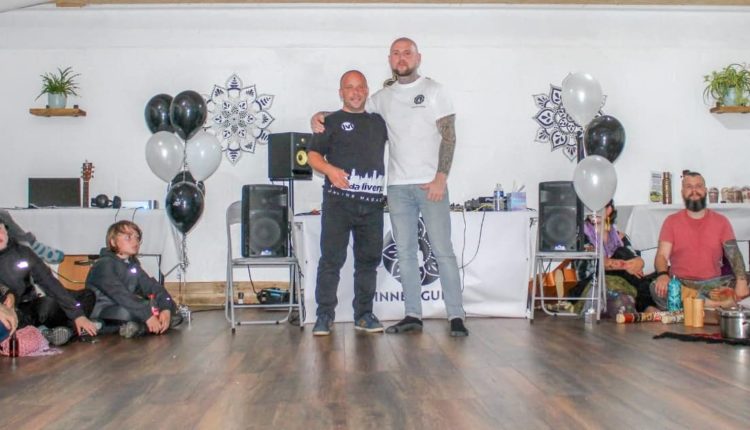 During lockdown the centre has been hosting free support groups for the community and its great work has been featured by the likes of The Mirror On Sunday, BBC Radio Merseyside and The Liverpool Echo. When the centre re-opens properly you can expect a whole host of activities and treatments to help you recover from these troubled times. A fantastic place and a wonderful community of good people.
Inner Guru / 3 Effic House, 81 Walton Road, Walton, L4 4AF / 07482871127
Check out the Inner Guru WEBSITE!
Check out Inner Guru on FACEBOOK!
Lateral By Wylde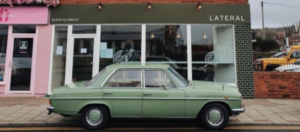 Following the huge success of Wylde Coffee in Heswall, owners Jamie and Warren have used lockdown to plan a new venture in West Kirby that's ready to make waves in the seaside town! Lateral By Wylde is set to open on Banks Road and will offer quality coffee and food in the daytime whilst turning into a cocktail bar in the evening.
The young coffee connoisseurs' Wylde Coffee quickly became one of the most popular hang outs in Heswall and the new West Kirby venture is expected to do great things too — with coffee and food of the highest order and cocktails to die for! With plush interior and some fantastic live music and community events planned, it's set to be one of the best venues around!
Lateral By Wylde / 83 Banks Road, West Kirby, CH48 0RF
Check out Lateral By Wylde on FACEBOOK!
On Point
Without doubt one of the coolest bars in the city, On Point cocktail bar has state of the art touch screen table tops where you can watch tv, play games, browse the internet and even check out La Vida Liverpool on the table in front of you. With all sorts of amazing nights and events from comedy to cabaret, the venue (situated opposite The Shankly Hotel) has become a real hot spot!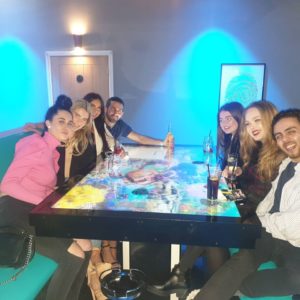 On Point is big on charity and during lockdown they have ran the Saving Halloween project, delivering sweets to kids over 800 homes, and they also helped single parents who had nothing over Christmas. When On Point re-opens you can expect updated table top technology, comedy bingo, stand up comedy, live music, cabaret drag performance, karaoke and much more! We love this incredible place!
On Point Liverpool / 77-79 Victoria Street, Liverpool, L1 6DE
Check out On Point on FACEBOOK!
Check out On Point on INSTAGRAM!
Pippin's Corner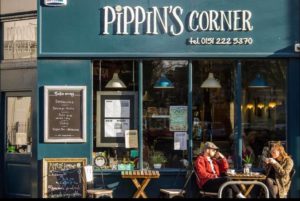 We absolutely love this Lark Lane gem and clearly many others do too — at the time of writing Pippin's Corner is rated the 2nd best eatery in the whole of Liverpool on Trip Advisor (out of over 1,400). Serving incredible breakfasts, sandwiches, burgers, specials, Sunday roasts and more, Pippin's Corner offers some of the best home cooked food around.
During lockdown, Pippin's Corner is offering a delivery and takeaway service with a special menu from 9.30am to 5.30pm 7 days a week and some of the best Sunday roasts around. Following lockdown you can expect a new full menu from Pippin's Corner and the return of their popular Friday Night Supper Club with 3 courses for £25 and a fully licensed bar.
Pippin's Corner / 64 Lark Lane, Aigburth, L17 8UU / 0151 222 5370
Check out Pippin's Corner and the menu on FACEBOOK!
Sugar & Dice
With literally hundreds of different games to choose from, The Baltic Triangle's board game cafe, Sugar & Dice, offers something alternative and fun! This hidden gem invites you to keep your mobile phone in your pocket and immerse yourself in the nostalgia and magic of playing board games with each other!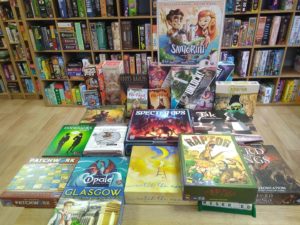 We can't wait to check out Sugar & Dice when it re-opens and to see what new games they've got in store (there are plenty of 2 players games if you're worried about mixing). In addition to the wide range of games, they have a fully licensed bar and food and drink such as scouse, pies, toasties and gorgeous cakes, with a big focus on veggie and vegan options. A must visit for anyone looking for something fun and alternative to do!
Sugar & Dice / 33 Cornhill, Liverpool, L1 8DP / 0151 709 4215
Check out the website and online shop HERE! Book online HERE!
Check out Sugar & Dice on FACEBOOK!
Tanskey's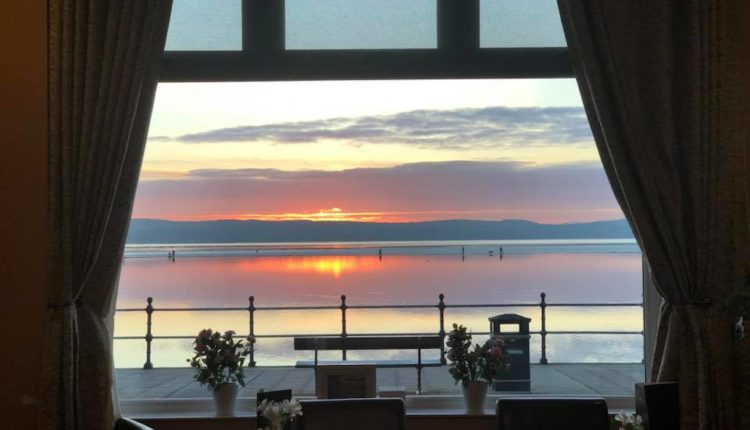 Celebrating its 10 year anniversary, West Kirby's idyllic promenade bistro bar boasts one of the finest views around — with panoramic views over the Marine Lake and over to Wales. In addition to being perfectly located, it offers gorgeous food and drink and is hugely popular following a walk around the Marine Lake.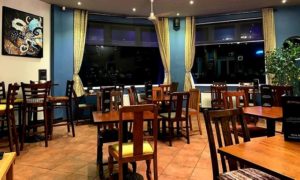 After lockdown you can expect more of the same quality from Tanskey's and the continuation of their special weekend evening menus. The picturesque West Wirral venue is also planning on becoming more of an events venue too — now taking bookings for private parties and intimate wedding functions. A beautiful and highly recommended option for your special occasion.
Tanskey's / South Parade, West Kirby, CH48 0QG / 0151 625 3882
Check out Tanskey's on FACEBOOK!
The Bombed Out Church
Everyone knows St. Luke's aka 'The Bombed Out Church' — one of Liverpool's most iconic buildings. The gothic city centre attraction is planning on coming out of lockdown bigger and better than ever before, with a whole host of exciting events planned such as monthly markets, theatre and film events, art exhibitions, a wedding open day, yoga, Thai Chi and more.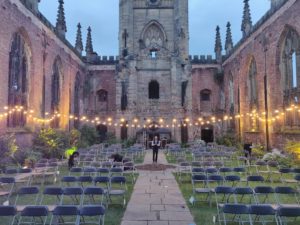 The monthly Maker's Market on the third Sunday of every month will likely be the first to return — with independent crafts, food stalls and live music. Following the huge success of last summer's award winning open air theatre festival, there'll be more of that and also regular film nights. Watch this space for exciting announcements and they're also taking enquiries for weddings at the venue! in the meantime, feel free to pop in at weekends whilst walking in the city.
St. Luke's Bombed Out Church / Hardman Street, Liverpool City Centre / 07748820908
Check out The Bombed Out Church WEBSITE!
Check Out The Bombed Out Church on FACEBOOK!
It sure has been a tough time for our region's independents, so when places re-open again let's show our support by visiting them and helping them come back stronger. During the past three years, La Vida Liverpool has celebrated some of the best independents around and the above 10 are serious must visits! Here's to the future and our local businesses!