Attention food connoisseurs! The Grand Central Food Bazaar is now open! The city's cool new food venue features 14 independent pop up restaurants located within Liverpool's iconic Grand Central building on Renshaw Street and we went to the grand opening on Friday 29th June to see what it's all about. With the Baltic Market doing great things the other side of town, we were eager to find out what this new food hot spot had to offer.
After a champagne reception we were pleased to see that the building had retained much of its quirky features that endeared it to many back in the Quiggins days. With gypsy jazz dancing playfully throughout the building, there was a buzz of electricity about the place with attendees itching to try the delights on offer and restauranteurs just as keen to show off their culinary creations.
There was so much on offer in this Aladdin's cave of flavours, spices and cultures — it was difficult to know where to start! The Grand Central Food Bazaar is set over two floors and is home to Pintxo, Funky Lemon, Izakaya, Picnic, Fire 'N' Za, BARNA, You've Pulled, The Workshop, The Little Macaron Shop, Cafe Cream, Grindr, an oyster and champagne bar and more! You will also find the colourful Barcelona Bar and the stylish Bar Racine if you fancy a drink.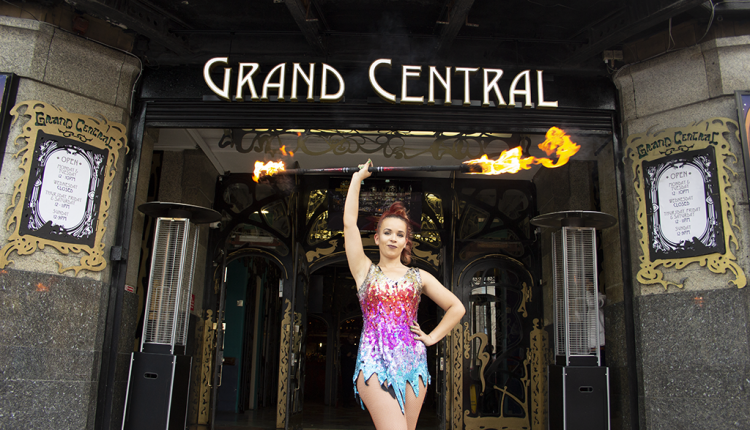 We were given two food vouchers so decided to first sample the delicacies of the oyster bar. The charming young Sam and his talented team provided us with oysters with lemon, honey, pepper and tabasco — delicious! They also serve bruschettas, champagne and gin. As we wandered around the place and stopped by each eatery, we came to realise how diverse the bazaar is — from sushi to tapas, there's something for everyone.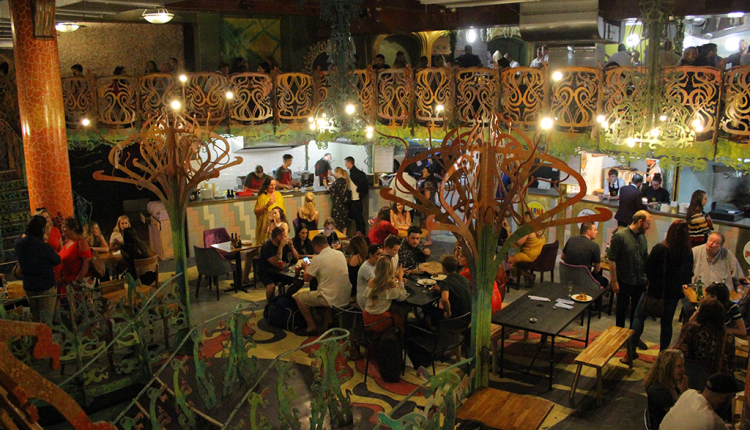 With one of us being vegetarian, our second stop was Picnic. We chatted with the friendly Lauren and her team about the their exciting new concept and enjoyed one of their antipasti platters consisting of healthy creations with interesting twists. We then stopped by The Little Macaron Shop, the expert bakers, for one of their famous 'Brownie Submarines' — if you have a sweet tooth you'll love these guys! We found it refreshing and encouraging that many of these businesses were fresh new independents run by talented and passionate people — great to see and great for the city.
After speaking to two of the men behind the Grand Central project, Ryan and Harry, we learnt more about the Grand Central Hotel itself with the stylish rooms available, the huge theatre and Grand Central as an events and wedding venue. We also met Sam from the Vogue hair and beauty boutique who offer wedding pamper packages there. In Grand Central, Liverpool has an exciting venue with loads on offer and it's great to see such an iconic building being put to good use and enjoyed. One thing's for sure — if you're a food lover, you MUST check out the food bazaar!
Check out the Grand Central website and Facebook page and the Grand Central Food Bazaar Facebook page
Images courtesy of Easytech Solutions