We recently brought you news of the re-opening of Liverpool's award winning Spanish bar, Alhambra. The first venue to open at Cains Brewery in 2017, the cosy Spanish themed bar is a true hidden gem and in this feature we bring you news of their new secret garden, free private hire and food and drink offering….
FOR FREE VENUE HIRE MESSAGE ALHAMBRA ON FACEBOOK!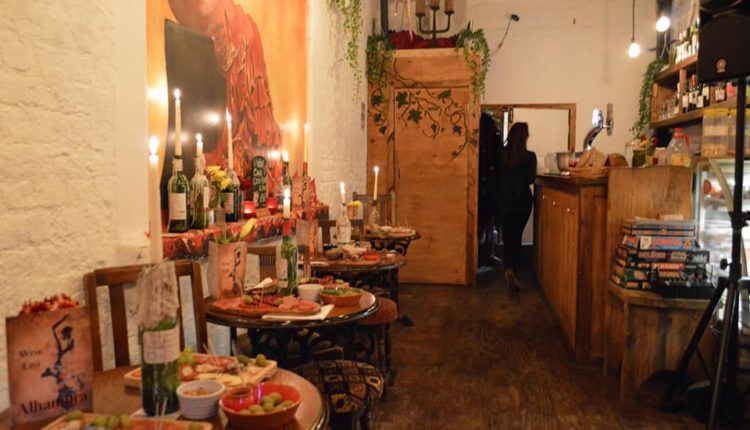 The Secret Garden….
Whether you enter the courtyard of Cains Brewery, or enter through Punch Tarmey's, you'll find Alhambra in the corner — with a new, beautifully decorated 'Secret Garden'. Open from 6pm on Thursdays, 3pm on Fridays and 12pm on Saturday and Sundays, it's ideal for sitting out in the sun (or there's the cosy bar indoors).
FOR FREE VENUE HIRE MESSAGE ALHAMBRA ON FACEBOOK!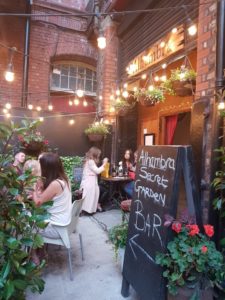 Tapas & Drinks….
Alhambra continues to offer the largest selection of specialist Spanish gins in the city. You will also find a great range of white, red and rose wines and their very own sangria (be careful, it's very potent), along with Alhambra and Barcelona Blonde beer.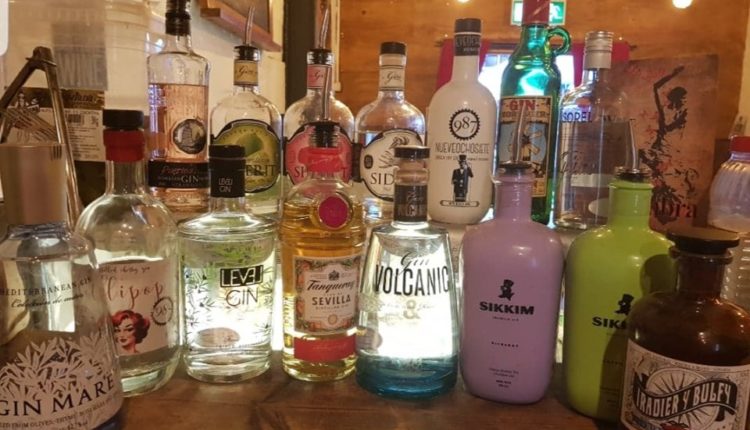 To add to this, the bar now offers cold tapas dishes including meat, cheese, fish, breads, the best olives on Liverpool and other snacks. Keep your eyes open for special offers such as free tapas with every bottle of wine bought, with owner Paula being the most wonderful host as ever.
FOR FREE VENUE HIRE MESSAGE ALHAMBRA ON FACEBOOK!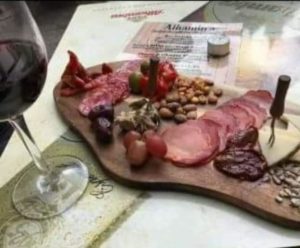 Free Private Hire….
Alhambra is the ideal venue for an intimate private function for up to 35 guests, as the cosy and quirky little bar can offer a bespoke event to suit your needs. For anyone looking for a slice of Spain in the Baltic Triangle, it's a great choice to have a party featuring the finest Spanish tapas and drinks and free drinks for the host! Free to hire — get in touch to discuss what you require.
FOR FREE VENUE HIRE MESSAGE ALHAMBRA ON FACEBOOK!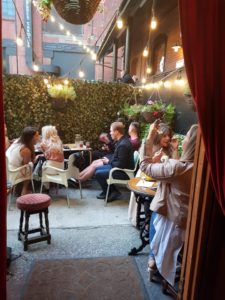 Why we love Alhambra….
Here at La Vida Liverpool, we love this little gem of a bar. Winner of the Business Enterprise Business Of The Year award, the quirky little Spanish themed bar offers the very best in specialist Spanish drink and cold tapas dishes. We love its new garden and free private hire offering and we're looking forward to another visit soon!
Alhambra / Cains Brewery Village, The Baltic Triangle, Liverpool, L8 5XJ / 07376086769
Check out Alhambra on FACEBOOK!
Check out Alhambra on INSTAGRAM!