Katumba's Halloween Festival will see two weeks of free family-friendly cultural, arts and wellbeing activities & events across Liverpool, created to celebrate Black History Month and will include the iconic Katumba Halloween Carnival.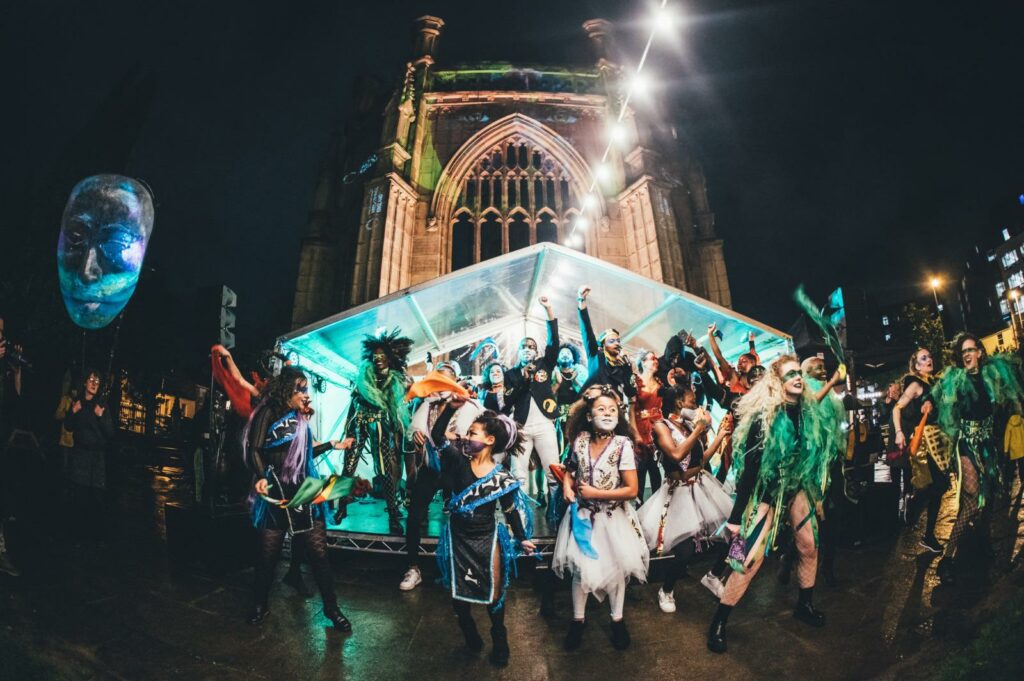 Every October, Katumba holds events across L8 and L1 that culminate with their spectacular carnival in Liverpool City Centre. This year, with funding from Culture Liverpool, Katumba will explore a crucial narrative: the perils we and our planet face.
Drawing on traditions of Druidic Samhaim, Dia de los Muertos, Dia de Finados in Latin America, and Axexê in African Yorubá, the event promises to 'open a portal between dimensions'. Katumba and partners will bring to life our future planet and its few remaining habitants nearing extinction, 'as a tale of warning and a glimpse of hope'.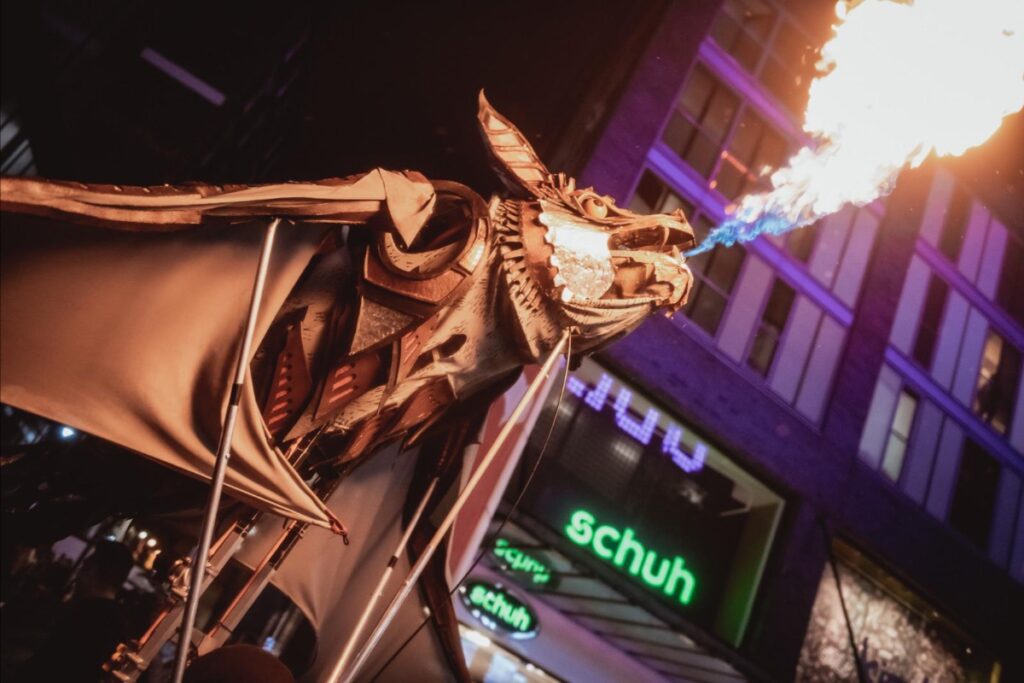 The event is open to all and everyone is invited to take part in this immersive spectacle combining drums, fire, lights, illuminated bicycles, dance, theatre and costume. Starting this weekend, Katumba are holding two weeks of community cultural workshops in the run up to the Carnival, for all ages.
From drumming and dancing, to lantern making and bike workshops, the workshops offer a chance to learn about positive environmental change, and connect with the heritage, culture and wellbeing practices of people of the African Diaspora.
Saturday 15th October – Katumba Drumming & Movement Taster – Katumba Culture Hub, 10:30am & 1pm
One of the more fun performance arts of the diaspora – carnival drumming! Expect to feel uplifted, inspired, full of energy and wanting more!
16th – 28th October – Community Workshops in L8
Choose from diaspora dance, family & kids drumming, lantern-making and bike decoration (to be part of the illuminated cycling mass as part of the Halloween Carnival).
29th October – Katumba Halloween Carnival, Bold Street, 7pm
Transforming the Liverpool City Centre into a playground of imagination, with big, bold, visual and spectacular parade! Expect a horde of drummers, dancers, fire artists, and illuminated props making its way down Bold St, with a grand finale at Liverpool One!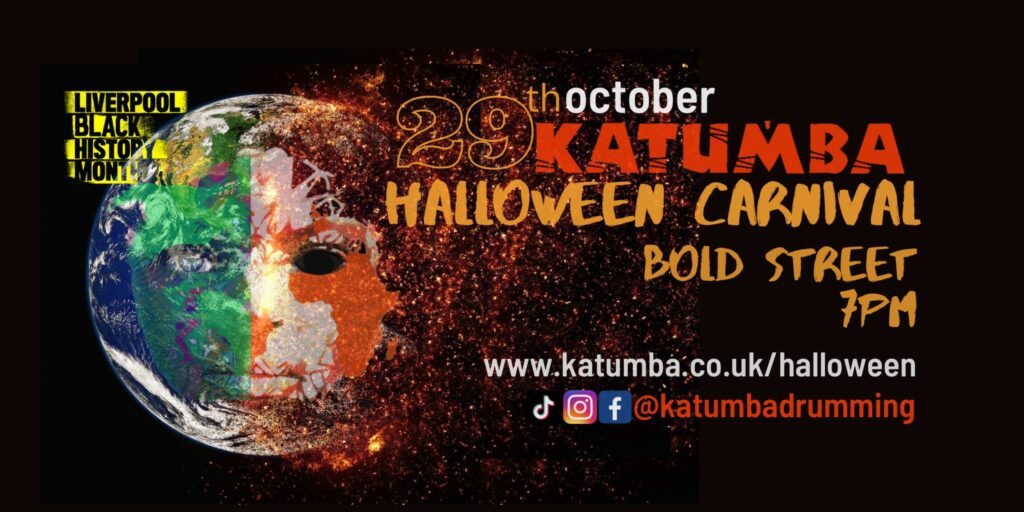 Juliana Pinheiro Landim, Katumba's Co-Founder said: "We are thrilled to bring back the Katumba Halloween Carnival as part of our city's Black History Month programme. This year our theme is a crucial tale of the lasting and detrimental impact we have on our planet, and how our actions on the Northern hemisphere affect those in the Global South."
She continued: "Through our diverse programme and powerful performance art, we aim to inspire and ignite a determination in onlookers and participants to make change – for the future of our planet, and future generations''
Pre-booking is essential for all workshops. For more information, please visit www.katumba.co.uk/halloween