At La Vida Liverpool, we introduce readers to the best places to drink in Liverpool and the North West — from secret side street bars to slick, swanky clubs. We capture their ethos and what they're about, so you're fully informed before visiting. In this article we bring you The Beach & Cool Room.
What's The Beach & Cool Room about?
Situated on Conway Street in Birkenhead, the venue offers two clubs in one — The Beach upstairs and The Cool Room downstairs. Whilst other venues have opened and closed around it, The Beach & Cool Room has been a hub of Birkenhead nightlife for over 20 years and is one of the few clubs and late night venues available in Wirral. It has a cult following and has been a highly popular venue for many years due its fun, party atmosphere and quality DJ line up and it offers something unlike anywhere else in the North West.
Upstairs, The Beach is a beach themed space with palm trees, surf boards and all sorts going on — basically, it's an all out beach party! Beach attire is not usually worn but they do have Ibiza beach parties where this is encouraged — whenever you go and whatever you wear, you can be sure of a crazy, colourful carnival! In the basement you'll find The Cool Room and this is a recently refurbished underground events space — we'll talk about this in a moment, but the new look Cool Room is a multi sensory industrial club with ultraviolet graffiti and a top of the range light and sound system.
What's on at The Beach & Cool Room?
The dual venue is open every Friday and Saturday between 10pm and 4am, with 2-4-1 drinks offers before midnight. Every night is popular due to the quality of resident DJs on offer such as Ibiza DJ Nick Holmes, Popworld's Stan Kaye, Reminisce and Radio City legend Ste Cocky and Ibiza, Corfu and Popworld resident John Gibbon. They have huge parties planned for Christmas Eve, Boxing Night and New Years Eve and big events planned for 2019! Once a month they have their resident photographer in to take photos that create quite a storm on social media!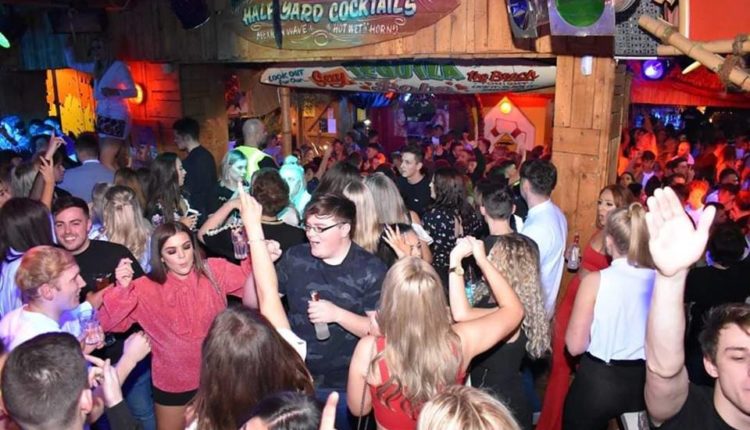 Our visit….
Having not been to the venue for years, we decided to check out The Beach and also check out the amazing new refurbishment of The Cool Room. The Beach is still that fun party place with wooden decking and so much going on! Downstairs, the new look Cool Room is nothing short of spectacular! Owner Adam Coburn has invested heavily in the basement club and it must surely be classed as the coolest underground venue in Wirral!
The new Cool Room is an immersive masterpiece with ultraviolet graffiti throughout, atmospheric L.E.D lighting, a top of the range laser system, various powerful smoke machines, a top Ohm sound system and a brick and metallic industrial feel to the place. As far as underground basement clubs go, this place has it all. With banging tunes and heavy bass from the experience resident DJs, you can be sure of a top clubbing experience here!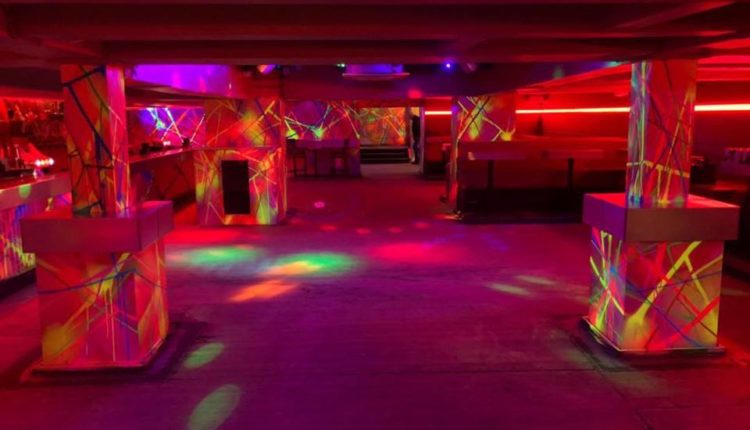 Why we love The Beach & Cool Room….
We love the fact that for over 20 years the venue has thrived and continued to offer Birkenhead, and indeed the Wirral, a great clubbing experience. We love that there are no other places around like The Beach with a fun, party atmosphere and a beach theme throughout the year. We love their top resident DJs with Ibiza, Corfu, Popworld and Radio City experience between them and we love the carnival atmosphere. We love the new look Cool Room and it's raw, gritty and industrial feel — easily the coolest underground club in Wirral. Here's to another 20 years of Birkenhead clubbing!
Check out The Beach & Cool Room on FACEBOOK