At La Vida Liverpool, we introduce readers to the best places to eat and drink in Liverpool and the North West — from hidden gems to restaurants with the best cuisine, atmosphere and service. We capture their ethos and their very nature, so you're fully informed before visiting. In this article we bring you Karma.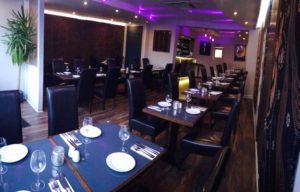 What's Karma about?
Karma is no ordinary 'Indian restaurant' and is not your typical 'curry house' with chips, hot curries and lager. Situated on Grange Road in the heart of West Kirby and soon to be celebrating its 16th birthday, the restaurant fuses traditional Indian cuisine with a modern fine dining twist. Highly regarded amongst locals, Karma looks and feels like a high end restaurant and the decor is sumptuous and slick. From the wooden floor to the soft lighting, from the furniture to the wall art and from the gentle music to the professional service — the Indian eatery oozes class.
That said, there is no pretentiousness about Karma. Owner and Head Chef, Hussein Miah, his father Makon and his sister Sadia are genuinely good people and the staff are professional and welcoming. Despite looking, feeling and tasting like a fine dining restaurant, the prices are extremely reasonable. The early doors menu offers 3 courses for £12.95 between 5.30 and 7.15 Sun-Thurs and they also offer 15% off takeaway collection orders. Karma is widely regarded for quality and they are sometimes commissioned to cater for weddings and events at prestigious venues such as the Hillbark Hotel.
What's on the menu?
Rather than having an extensive and complicated menu, Karma focuses on quality over quantity and has a well refined menu. There are classic dishes with a Karma twist and some unique ones that may surprise you, but one thing that can always be guaranteed is quality. Even the poppadoms and dips have a certain simplistic elegance about them, as do the thin and delicate naan breads. They select their produce carefully, paying more for quality Welsh lamb, Scottish salmon and Cornish monkfish for example, and ensure they have quality drink and fine wine options. Check out the full menu HERE.
Our visit….
We were already well acquainted with Karma, but decided to visit for a different dining experience — sampling a few different starters and a few different mains. We first enjoyed customary poppadoms and sampled Karma's signature pickle consisting of vinegar, olives, garlic and mangoes that they produce only three times a year. Our mixed starters consisted of prawn chat, pan fried paneer on a bed of garlic infused red spinach, garlic chicken, salmon tikka and onion bhajis, whilst we enjoyed our favourite wine on the menu — the Morande one to one Gewurztraminer. Check out the full menu HERE.
It was really interesting to do Indian food tapas style and it was great to taste the diversity of Karma's menu — it's all too easy to have a favourite dish and stick to it. For our mains, we sampled Butter Chicken (cooked with coconut milk and ginger in a unique Karma way), Nadane Machli (a steamed salmon dish), Machli Molee (a fresh monkfish stew type curry), Lamb Roganjosh with quality Welsh lamb and a vegetarian Paneer Jalfrezi. All dishes had an interesting twist to them and to finish we sampled desserts of Gulab Jamon (a sweet sponge dessert) and Kala Kand (a milk fudge dessert). Check out the full menu HERE.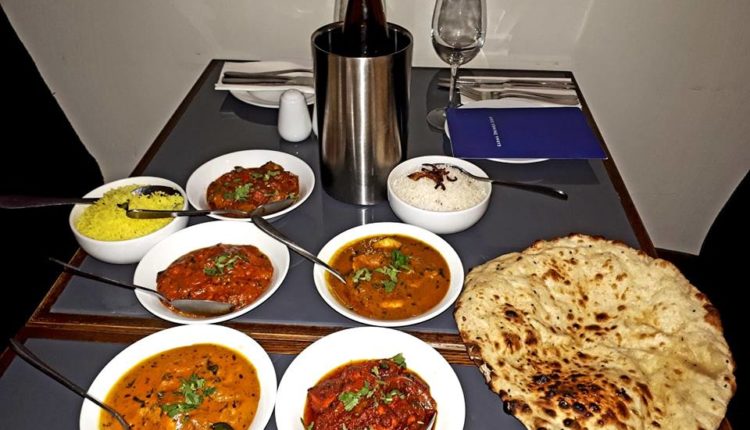 Why we love it….
We love Karma because they offer a fine dining experience at a great price. We love their amazing value early doors menu of £12.95 for 3 courses and the 15% discount for takeaway collections. We love the quality of their cuisine and their refined dishes — offering a twist to classics and some really interesting creative ones unique to Karma. We love the interior, from the furniture to the lighting to the decor. We love their elegance, class and style. We love Hussein, his family and his staff. We love that they're the longest standing Indian restaurant owners in West Kirby and that they have stood the test of time whilst other businesses have opened and closed around them. Happy 16th Birthday Karma and keep up the great work!
Karma / 9 Grange Road, West Kirby, Wirral CH48 4DY / 0151 625 5999
Check out Karma's WEBSITE
Check out Karma on FACEBOOK