Merseyside has a vibrant electronic music scene, from underground warehouse parties to huge sell-out events that attract some of the best DJs in the world. There's also an abundance of amazingly talented local DJs and it's something we like to shout about at La Vida Liverpool. La Vida Liverpool In The Mix is a series of exclusive mixes from some of Merseyside's best DJs to celebrate our thriving scene and provide you with some delightful sounds for your listening pleasure. This mix is provided by Moritz.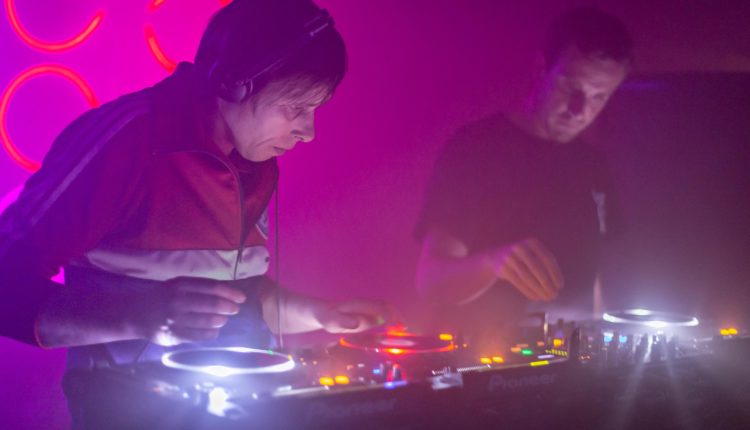 With a characteristic style, Moritz (aka Michael Davidson) always sets out to find the right sentiment in his sets and describes his sound as "rhythmic, percussive and atmospheric". A record digger and DJ in the truest sense of the word, Moritz plays across the board from ambient to house, disco to techno, 80-125bpm. A huge fan of extended sets, such as his recent 6 hour set at Kazimier's OUTPUT Gallery, Moritz enjoys the opportunity to dig a little deeper into the warm and melodic sound that he conveys in his sets. From deep house, to filthy techno, to tribal, Moritz brings an eclectic selection of electronic music including a number of exclusives and personal edits.
Alongside MrPaul (aka Paul Hutchinson), Moritz heads up MaschinenFunk – a forward thinking Liverpool based promotion responsible for giving Disco Halal label boss Moscoman and Panorama Bar resident Jennifer Cardini their Liverpool debuts earlier this year. Keep an eye on the MaschinenFunk Facebook page for upcoming gigs and announcements, including Alfresco Festival 2019 where, alongside Liverpool based record label ØSCILLATE, MaschinenFunk will be taking over a stage headlined by Erol Alkan (information regarding travel options from Liverpool will be announced soon). In this exclusive mix for La Vida Liverpool, Moritz takes us on a journey through genres with loads going on! Enjoy this technically spot on masterclass!
Check out Moritz on SOUNDCLOUD and FACEBOOK, check out MaschinenFunk on FACEBOOK