Merseyside has a vibrant electronic music scene, from underground warehouse parties to huge sell-out events that attract some of the best DJs in the world. There's also an abundance of amazingly talented local DJs and it's something we like to shout about at La Vida Liverpool. La Vida Liverpool In The Mix is a series of exclusive mixes from some of Merseyside's best DJs to celebrate our thriving scene and provide you with some delightful sounds for your listening pleasure. This mix is provided by Tiorted.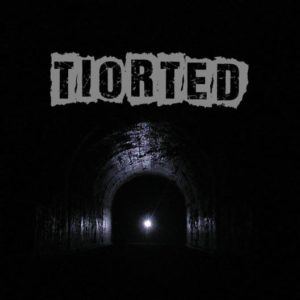 DJ, promoter and house enthusiast Tiorted began his journey into house music in the summer of 2018, heavily influenced by the sounds of Detroit in the early beginnings of its time. Tiorted stands for Detroit backwards and some of his influences include Robert Hood, Eddie Fowkles, Delano Smith, Kerri Chandler and MK.
Tiorted has had just a short time to develop his sound but has quickly adapted and his approach to house music is all about mood and having a deep hypnotic underground sound. He has quickly developed a style combined of energetic and uplifting grooves which he often describes as a feeling of "tapping your feet and nodding your head without even noticing regardless of genre, tempo or release date — don't be surprised when you suddenly find yourself dancing."
When asked further about the influence of his style, Tiorted spoke very passionately about Blake Baxter — a Detroit native who's mixes he's listened to extensively and learnt from. Tiorted now has a good understanding of the dark combination Blake puts into his mixes, both mixing that industrial and acid house sound. He also gives huge credit to local DJ Josh Butler and pays good attention to the sound he has produced.
With only 6 months experience, Tiorted looks to be a special talent indeed and one to watch. He recently featured on Detriot's 313FM Radio and clearly has an exciting future ahead of him. Here at La Vida Liverpool, we're delighted to catch him at the beginning of his career and enjoy this uplifting house mix he's done for us….
Check out Tiorted on FACEBOOK! Check out Tiorted on SOUNDCLOUD!