At La Vida Liverpool, we introduce readers to the best places to eat and drink in Liverpool and the North West — from hidden gems to restaurants with the best cuisine, atmosphere and service. We capture their ethos and what they're about so you're fully informed before visiting. In this article we bring you The Refreshment Rooms.
Check out The Refreshment Rooms WEBSITE!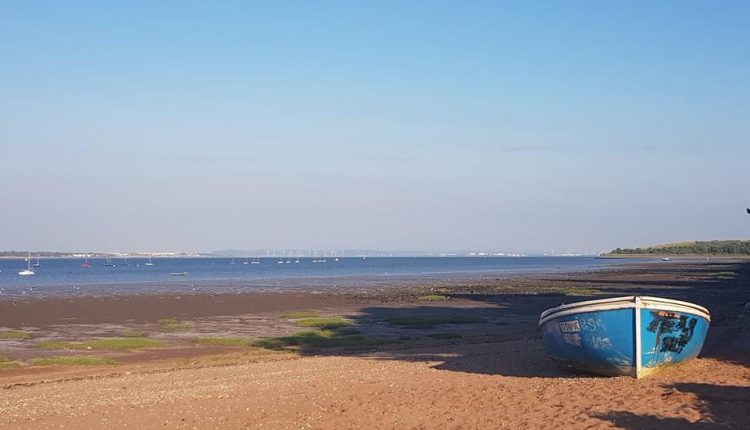 What's The Refreshment Rooms about?
If you come off New Chester Road and follow Rock Lane East down to the banks of the River Mersey, you'll find one of Wirral's best kept secrets. With views over to Liverpool and its own little stretch of beach, The Refreshment Rooms is an iconic building steeped in history.
Set in a secluded riverside location — The Refreshment Rooms is a true hidden gem. Originally an establishment for the cross-Mersey ferry in the 1880s, it became the Admiral pub and then re-opened in its original name, The Refreshment Rooms, in 2012.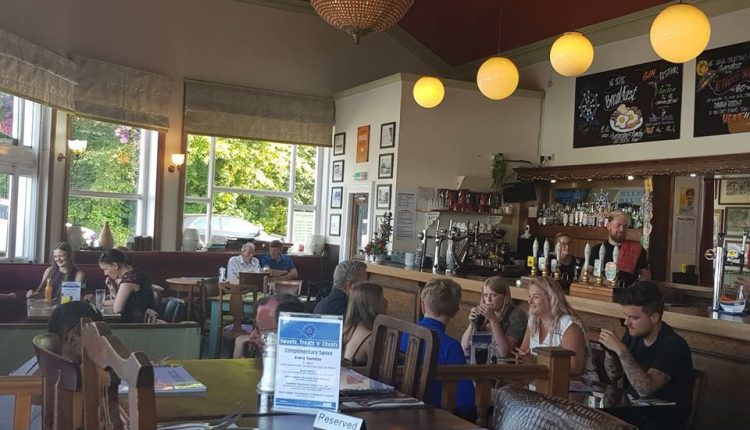 For the last 6 years, The Refreshment Rooms has developed a reputation of serving proper home cooked pub food and real ales in a relaxed environment. The interior has plenty of traditional features, whilst there's a sunny beer garden with a kids play area and a pirate ship.
The pub/restaurant is popular amongst families, walkers, cyclists, dog owners (it's dog friendly) and those who love a secret getaway for a few hours. They have a monthly 'beach clean' where volunteers tidy up the beach and have breakfast afterwards, and they've now gone plastic free.
Check out The Refreshment Rooms WEBSITE!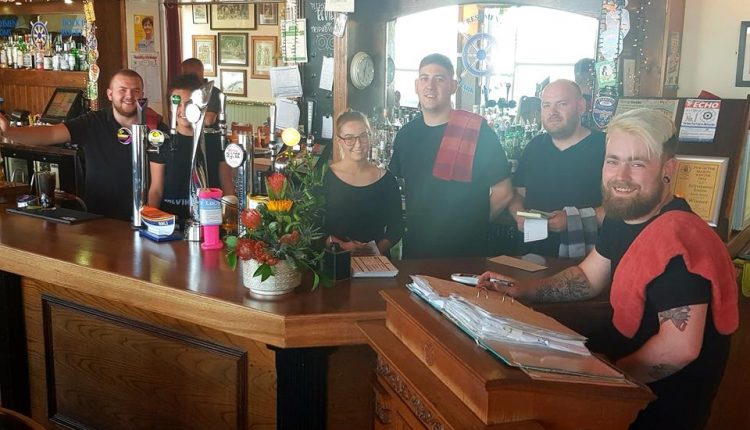 What's on the menu?
The extensive 'pub grub' menu is available 7 days a week from 12pm until 9pm, with set meal offers available on certain nights. There's something for everyone, plenty of variety and the portions are very generous indeed.
Their ingredients and meat are locally sourced and they work closely with local suppliers and farmers. The Refreshment Rooms is big on breakfasts at weekends too — served from 9am until 11am and a perfect hangover cure by the River Mersey.
To view the menus CLICK HERE!
Our visit….
We visited on a Friday around 5.30pm and the place got gradually busier and busier as the evening progressed, with a couple of birthday parties in. That said, The Refreshment Rooms is spacious and airy so we didn't feel claustrophobic. As we decided on our food, I went with the sailor/ferry theme and sampled Admiral lager whilst my partner had a pinot grigio.
To start, I had Pan Fried King Prawns and my partner had Thai Fishcakes — both decent servings for starters! For our mains, I chose Crispy Pork Belly with my vegetarian partner opting for Vegetarian Cottage Pie. Needless to say, these servings were gargantuan!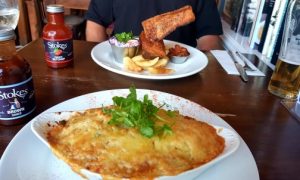 For dessert, we just about had room for 3 scoops of the famous Nicholl's ice cream from Parkgate before enjoying a drink in the beer garden and a walk on the beach looking over to Liverpool. A quality, hearty 3 course meal in an idyllic setting — perfect!
Check out The Refreshment Rooms WEBSITE!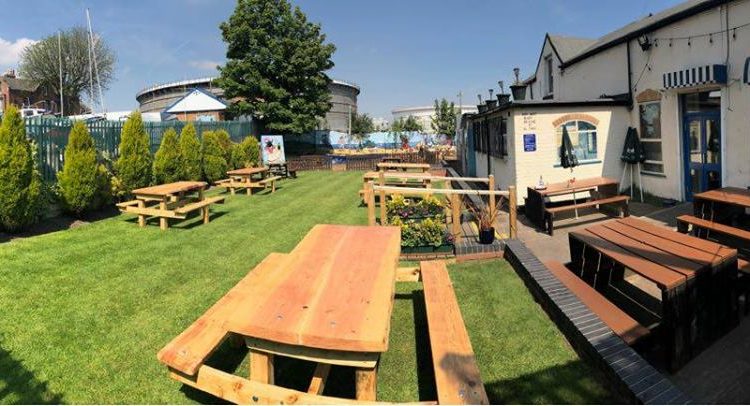 Why we love The Refreshment Rooms….
We love The Refreshment Rooms because when you visit it feels like you've discovered a well kept secret hidden away off the beaten track. We love its grandeur, history and connection with the Mersey. We love the views to Liverpool from the little beach that has an old boat moored up on it.
We love that they serve great food and proper portions with plenty of variety to choose from. We love the staff and the relaxed feel with plenty of character. We love the beer garden too. There are many things to love about The Refreshment Rooms and it's more than worthy of its place in our La Vida Liverpool Restaurants series.
The Refreshment Rooms / 2 Bedford Road East, Rock Ferry, CH42 1LS / 0151 644 5893
Check out The Refreshment Rooms WEBSITE and FACEBOOK PAGE