Liverpool based dance festival LEAP is back for its 26th year and promises to be a spectacular extravaganza featuring both exciting local dance talent and a number of internationally renowned acts! If you're looking for something different to do in the city then check out this extraordinary 10 day programme of entertainment!
The alternative festival starts on Thursday 3rd October and offers 15 performances from 7 different companies over 6 of our city's venues. Expect exhilarating dance routines. Expect jaw dropping choreography. Expect the unexpected. In this feature we bring you some of the highlights of what's on, where and when….
For more info on the festival and full line up CLICK HERE!
WILD
When: 3rd October, 7.30pm — 9.30pm
Where: Hinterlands
About: Following on from the huge success of BLOCK at River Festival 2019, Motionhouse present their daring new outdoor production WILD for LEAP Festival.
The performance explores our disconnect with the natural environment and asks if, in our increasingly urban lives, the wild is still shaping our behaviour? Where do we belong? Do we choose to survive as a lone wolf or engage with the pack and the tribe?
Integrating dynamic choreography, acrobatic movement and hand-to-hand partnering, WILD will be staged atop an urban forest of industrial scaffolding inside the Baltic's new Hinterlands space, in a breathtaking show for audiences of all ages.
Motionhouse are a global touring production company, known for their stunning dance-circus and large-scale performances. The company's Artistic Director Kevin Finnan was Choreographer and Movement Director of the opening ceremony of the London 2012 Paralympic Games.
For tickets and more info CLICK HERE!
CUPID'S REVENGE
When: 4th October, 7.30pm — 8.30pm
Where: Unity Theatre
About: A joyful, physical and verbal outburst against the forces that masquerade as love, Cupid's Revenge is the latest Dance Theatre Comedy show by groundbreaking performance company, New Art Club.
Mythical love that drives the creation of the universe and everything in it. Romantic love. Love between friends. Love between you and the people you love. It is funny, sad and reflective. It is not a story but it holds lots of stories inside it. In that way it is like you. It has a flickering heart that has crashed to earth.
In today's disposable world where love is (mis)used to sell us everything from mobiles, to fizzy pop to insurance policies… where did real love go? Cupid's Revenge was made as a response to the cynicism and division all around us. It is made with Love. In New Art Club's dexterous hands, this big old topic is broken open and brought humorously and vividly to life through dance and theatre.
For tickets and more info CLICK HERE!
BLACK HOLES
When: 5th October, 7.30pm — 8.30pm
Where: Unity Theatre
About: 'We – the universe – come up for air from the dank cavern of non-existence" – Black Holes, 2018
Weaving together poetic text and movement, Alexandrina Hemsley and Seke Chimutengwende come together to retell the history of the universe, from the big bang through to the universe's death.
Speculating on how to be, with their bodies that carry histories of marginalisation and anti-blackness, Seke and Alexandrina combine elements of Science Fiction, and personal narrative to propel the personal and the mythic onto a cosmic scale. The performance will be followed by a Q&A, hosted by Dance Artist Jennie Hale (Community Dance Artist at MDI and Dance Artist with taciturn).
For tickets and more info CLICK HERE!
COMMUNITY DANCE PLATFORM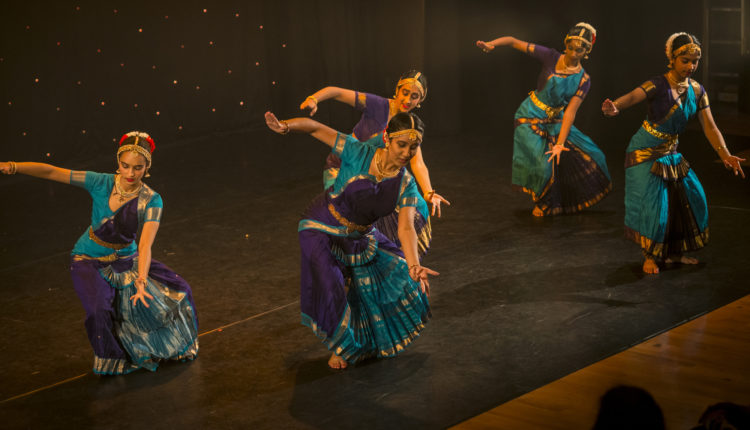 When: 6th October, 5pm — 7pm
Where: The Capstone Theatre
About: Where the artists of tomorrow are made. MDI's annual celebration of the wealth of talent across Merseyside returns as part of LEAP 2019. Dancers from MDI's 50 Moves, Men!Dancing! and Merseyside Youth Dance Company will be joined by invited groups and dance artists from across the North West to present new work.
Performers from previous years have gone on to be part of the CAT programme, joined the National Youth Dance Company or been commissioned to create original dance works. Merseyside Youth Dance Company, 50 Moves, Men!Dancing!, MDI's Tappers, Chaos Dance, MDI's Ballet group, Megan Walters' Contemporary, Sarah Jane Lockwood, GODS (Growing Old Disgracefully), Immense Dance School, Orlando Tirelli, HIVE.
This event takes place at The Capstone Theatre, 17 Shaw Street, Liverpool L6 1HP, where tickets will be ready for collection on the night from a member of MDI staff.
For tickets and more info CLICK HERE!
PUZZLECREATURE
When: 7th October, 7.30pm — 10pm
Where: Invisible Wind Factory
About: Step inside a unique, inflatable, immersive environment within the Invisible Wind Factory, shared by both audience and performers….
PuzzleCreature is a multidisciplinary dance work from Neon Dance, inspired by artist duo Arakwara and Madeline Gins' fascination with extending the human lifespan through architectural design. Three dance artists perform with wearable artefacts, created by award-winning artist Ana Rajcevic.
Accompanied by a newly commissioned score for eight speakers by composer Sebastian Reynolds, PuzzleCreature features integrated British and Japanese Sign Language as well as audio description from Louise Fryer. PuzzleCreature is the main event as part of the co-produced happening in the North Docks, which will also feature DJ Bear Growls. Please note that this event is standing only (audiences are also welcome to sit on the floor).
For tickets and more info CLICK HERE!
FANTASIA
When: 8th October, 8pm — 9.30pm
Where: The Capstone Theatre
About: Following the success of MK ULTRA during LEAP 2018, Rosie Kay returns to Liverpool with her newest work….
Rosie Kay Dance Company takes ballet and tutus into the 21st Century using dance and science to create an exquisite performance of pleasure, beauty and finesse. Fine-tuning choreography with neuroscientific research, Kay asks what it is that makes dance beautiful to watch and experience.
Delve deeply into a soundtrack of Vivaldi, Purcell, Beethoven and Bach and revel in the vision of three bold female dancers as they discover love, loss, emotion and joy. To create Rosie Kay's Fantasia, Kay worked with neuroscientists in the UK and Denmark's Center for Music in the Brain to explore how dance can trigger sensations of pleasure and fulfilment in the brain.
Fantasia is the result of her desire to make a work of pure joy inspired by music and the body's response to it, featuring truly sumptuous costumes in a journey of music, delight and fantasy.
For tickets and more info CLICK HERE!
THICK AND TIGHT
When: 9th October, 7.30pm — 9pm
Where: The Arts Centre
About: Premiere of new work from the award-winning Thick & Tight.
Featuring a curtain-raiser created in collaboration with students from Edge Hill University, a new solo made for Kathak dancer Vidya Patel and a brand new show performed by Daniel Hay-Gordon and Eleanor Perry alongside artist Tim Spooner.
Expect to be enthralled as infamous historical figures are brought to life through mime, lip sync and dance; Winston Churchill, Marcel Proust, Derek Jarman and Barbara Cartland. Thick & Tight are concerned with furthering queer culture in dance, sitting somewhere between high art and populism. This entertaining and offbeat programme delves into political conversations around feminism, immigration policies, the loss of nature and the HIV crisis.
For tickets and more info CLICK HERE!
TRIPLEFLEX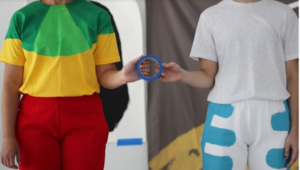 When: 10th October, all day
Where: Bluecoat
About: Merging visual art and dance, Frances Disley presents a new immersive installation activated by contemporary dance artists Bettina Carpi, Rosalind Holgate Smith and Maria Malone, accompanied by a newly commissioned soundtrack from MT Hall.
Tripleflex explores the potential of working with performance to expand the gesture of painting across garments, sculptures and flooring, acting as a guide or score for the performers. Presented in two ways, audiences can attend one or both performances. The daytime performance is especially made with softer lighting and an alternative score to create relaxed family friendly atmosphere.
For tickets and more info CLICK HERE!
FRINGE FESTIVAL
When: 11th October, 5pm — 8.30pm & 12th October, 1pm — 6.30pm
Where: Hope Street
About: LEAP has been a key part of the UK's dance calendar for 26 years, and for 2019 we're inviting performers to be part of a brand new Fringe, offering a platform for young performers based in Liverpool, and a chance for new audiences to experience dance. LEAP Fringe is a mini 'festival-within-a-festival' with a DIY ethos, using movement as the catalyst.
Expect the unexpected; a programme of pop-up performances on the street and in non-traditional theatre spaces along Hope Street, featuring new work commissioned as part of our North West Talent Development programme:
Free street performances, no ticket necessary!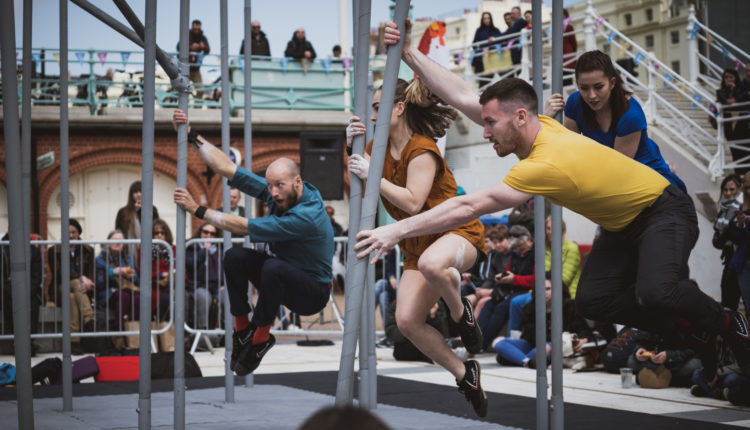 If you've not yet been to a dance event, or simply fancy something a bit different, then LEAP is highly recommended for a night of spectacular entertainment! With nothing else quite like it around, this 10 day extravaganza is not to be missed!
LEAP / 3rd — 13th October 2019 / various venues
For more info on the festival and full line up CLICK HERE!