After much anticipation, Liverpool's most Instagrammable coffee shop, Sass Cafe, is now open! The fabulously floral hangout features flower walls, pink neon lights, glamorous booths, a pink telephone box and more, and it's already proving to be a big hit in the city!
Check out Sass Cafe on INSTAGRAM!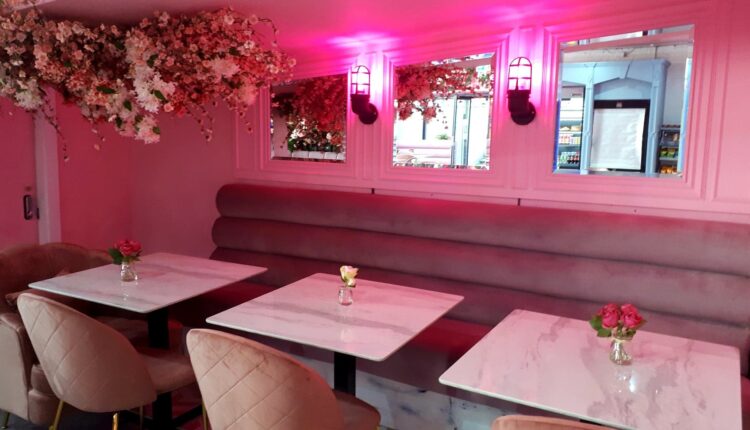 Situated on Tithebarn Street, Sass Cafe offers guests quite possibly the most spectacular and glamorous coffee shop experience in Liverpool and is open 7 days a week from 7am until 6am. It's not just a coffee shop for show mind you — they offer top quality food and drink throughout the day.
Check out Sass Cafe on INSTAGRAM!
Sass Cafe has a mouth watering menu with a wide range of drinks including coffees, iced coffees, teas, iced teas, hot chocolate, milkshakes, smoothies, cocktails and prosecco. Their delicious dining options include eggs, wraps, sandwiches, pasta, acai bowls, mains such as burgers, salads, cakes, pastries and more.
The homemade cakes at Sass Cafe are made fresh every day and they are to die for — with their boss offer of coffee and cake for just £5! They will also soon be offering afternoon tea — either as a non alcoholic or alcohol option — if you want to make a proper event of it.
Check out Sass Cafe on INSTAGRAM!
If you're looking for somewhere to host your own private event, the glamorous venue is ideal for private parties such as baby showers, hen doos or birthdays. One thing for sure is you won't be short of opportunities for photos — especially with their pink telephone box!
Check out Sass Cafe on INSTAGRAM!
At Sass Cafe you can either sit inside amongst the flowers, sit outside and watch the world go by or take away if you're on the go. Even if you decide to take away your coffee or food, they even do that in style at Sass Cafe — with gorgeous boutique style take out bags and positive messages on their cups.
Check out Sass Cafe on INSTAGRAM!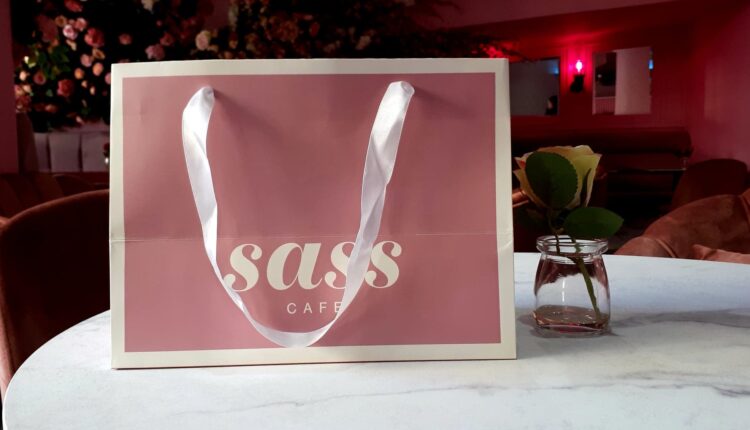 For the more conscientious guests, Sass Cafe does have a great selection of vegetarian, vegan and gluten free options, with milk alternatives available for hot drinks. Sass Cafe is as plastic free as it can be too — with reusable bamboo straws being one of their eco measures.
Check out Sass Cafe on INSTAGRAM!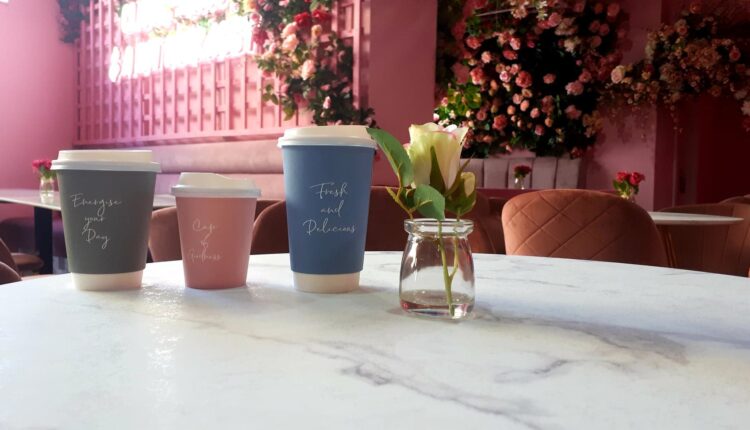 If you're looking for a glammed up coffee shop experience, Sass Cafe is the place to be — coffee shops simply don't get more fabulous! Bored of the coffee shop chains that all seem the same in every city? Check out Sass Cafe — the most flamboyant and most Instagrammable coffee shop in Liverpool!
Sass Cafe / Silkhouse Court, Tithebarn Street, Liverpool, L2 2LZ
Check out Sass Cafe on FACEBOOK!
Check out Sass Cafe on INSTAGRAM!