If you look hard enough you'll find some amazing community projects to get involved in and some great people who voluntarily give their time to help others. One of these community projects is 'Art In The Park' — a creative group based in New Brighton's Vale Park that's ran by Lorraine Logan and Christine Pritchard. We attended one evening to see what it's all about….
Check out Art In The Park on FACEBOOK!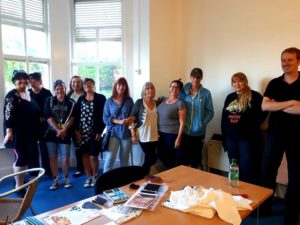 After a pleasant stroll through New Brighton's waterfront park, I entered its small community centre to find a room buzzing with activity. Budding artists of all ages, from kids to adults, were painting various things from portraits to stones. I was greeted with beaming smiles and a real sense of fun and happiness, as the various creatives took a break from their respective masterpieces to embrace their new visitor.
Check out Art In The Park on FACEBOOK!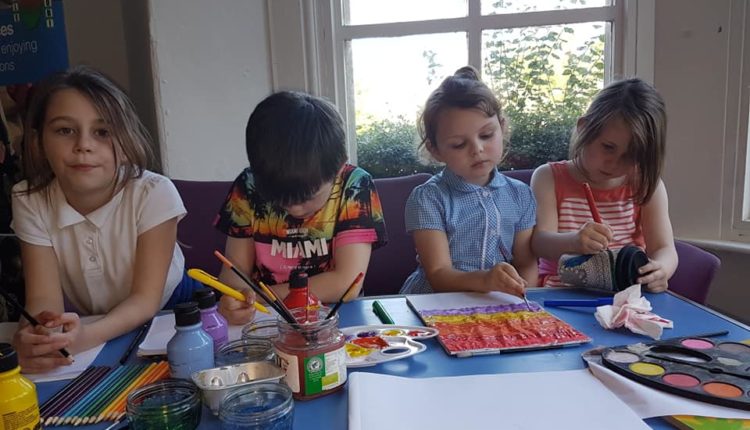 After a little introduction, I got talking to organisers Lorraine and Christine to discuss the purpose and ethos of the group. Lorraine explained: "Christine and I are creatives and were talking about the idea of an inclusive place were people can come and be creative, no matter how experienced or talented they are. We had the idea of a place where good people can get together and draw, paint, whatever they want — a social thing as much as an artistic thing."
Check out Art In The Park on FACEBOOK!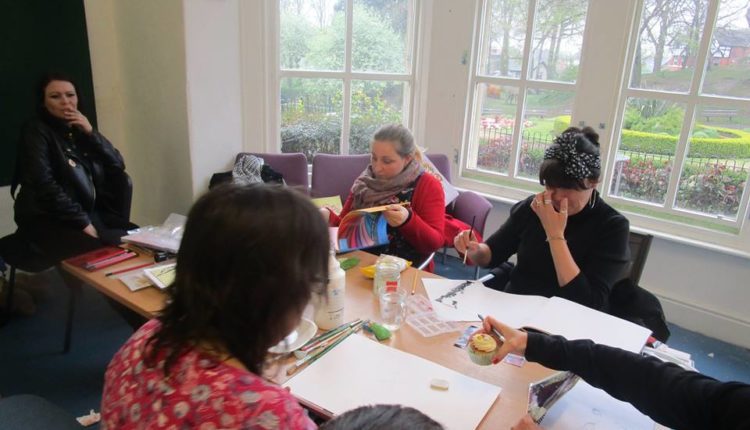 Lorraine continued: "We were originally going to host it at my house on the promenade but Christine suggested Vale Park as it's such a beautiful and inspiring space. We're now in our 12 week and it's going great here. We have a diverse mix of people and we have such a laugh. We have street artists, people who paint stones, people who use watercolour, pastilles, stencils and whatever they want. We like to encourage freedom of expression and fun."
Check out Art In The Park on FACEBOOK!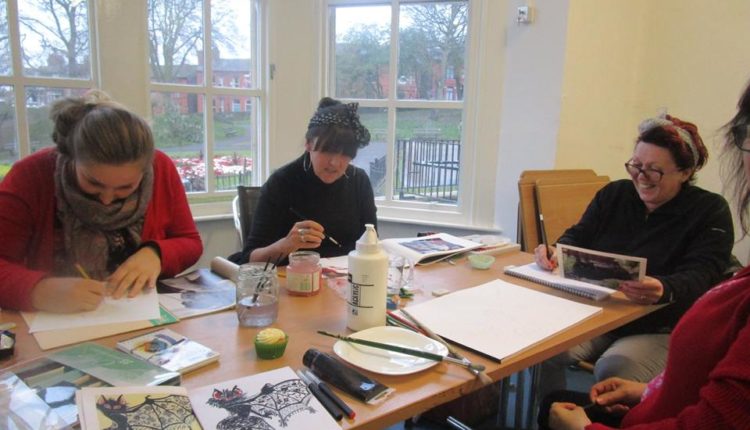 The group meets every Tuesday at the community centre in Vale Park at 6.30pm and it's just £3 to attend — with the money going towards room hire and materials. There's no pressure — you can paint, draw or create what you wish — and there's talk of a big exhibition at the end of the year. If you're looking to meet new people, get out or explore a new talent, this is an ideal group where you can learn new skills.
Check out Art In The Park on FACEBOOK!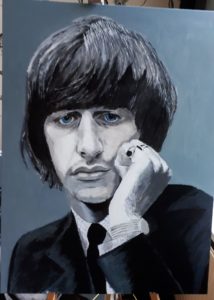 Christine Pritchard, one of the organisers, is a very talented artist (see above) but explained: "We're here to bring people together and allow people to explore their potential. Whether you're a talented artist who wants to develop your skills or you're a complete beginner, you're welcome here. Even people who think they can't draw or paint have come here and created beautiful things. You don't know until you try."
Check out Art In The Park on FACEBOOK!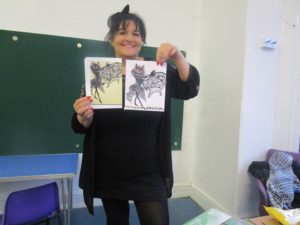 Unfortunately the above can't be said about me. I had a great time and met some lovely people including a French lady who was selling cakes and crafts for an African charity, but my pastille attempt of a black and white cat was horrendous! I kind of knew this would be the case but the group supported me and gave me words of encouragement — at the very least I made some new friends and practised a bit of much needed mindfulness 🙂
Art In The Park — Vale Park Community Centre — New Brighton — Tuesdays from 6.30pm
Check out Art In The Park on FACEBOOK!