The Wirral seaside town of New Brighton has suffered a degree of neglect for years now, but there's an exciting regeneration project that's set to re-ignite the town and put it firmly on the map as a top tourist destination. Here at La Vida Liverpool, we're at the heart of the project with our new office in the centre of it overlooking the Irish sea to Crosby, and as such we can divulge some inside information about the exciting changes….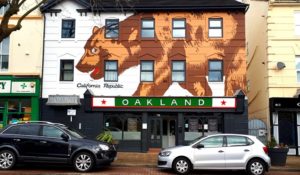 New Brighton has seen significant development on the promenade with large chains popping up giving it a very corporate feel, but New Brighton's new development, the Victoria Quarter, is a much different concept. If you've recently visited the Victoria Road area of New Brighton, just up the hill from the Marine Lake and promenade, you'll have noticed a mini revolution happening and some rather interesting additions.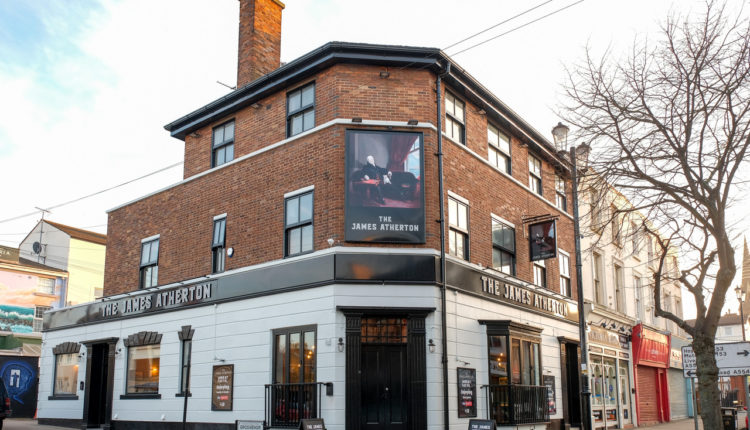 The Victoria Quarter is the brainchild of local businessman Daniel Davies and his team at Rockpoint Leisure, who have set out to regenerate the Victoria Road area. So far, changes have included a new clothing store called Rockpoint Apparel that showcases local online traders, the James Atherton tavern, Middle-Eastern restaurant Habibi and lots of fascinating street art! Already the area has a more colourful quirky look to it!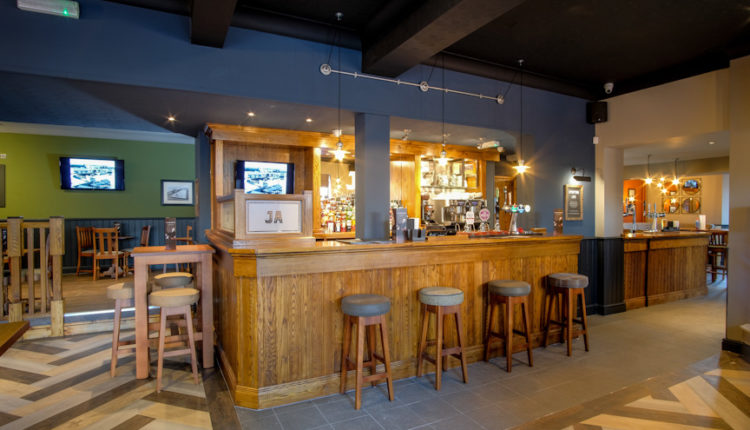 The clothing store on the corner of Victoria Road is a stylish outlet that showcases local fashion designers would would usually just sell online. You'll find stylish clothing and trainers and whilst there you must check out the changing rooms located in the basement (a former bank vault) — check out the wall art with characters such as Notorious B.I.G.
The new James Atherton tavern is located where the old Railway pub was and had a big launch on 28th March. The new venue has been subject to a 390k refurbishment by owners, Punch Taverns, and is now open 7 days a week serving a wide range of drinks and gastro pub food. The name change is in recognition of the resort's nineteenth century founder, whilst the proposition is a nod to the grassroots workers and Northern day trippers who came to New Brighton over the past two centuries.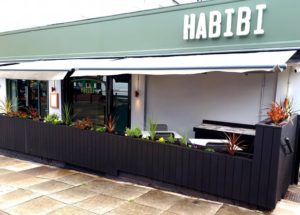 Habibi is a stylish new Middle Eastern restaurant with an 'Eastern Eats Western Beats' concept. Taking the place of Blackberry Grove following its closure and with a cool new makeover, will be serving delights such as kebabs, koftas and Persian monkfish. Another great addition to the area set to compliment the fantastic independents already on Victoria Road.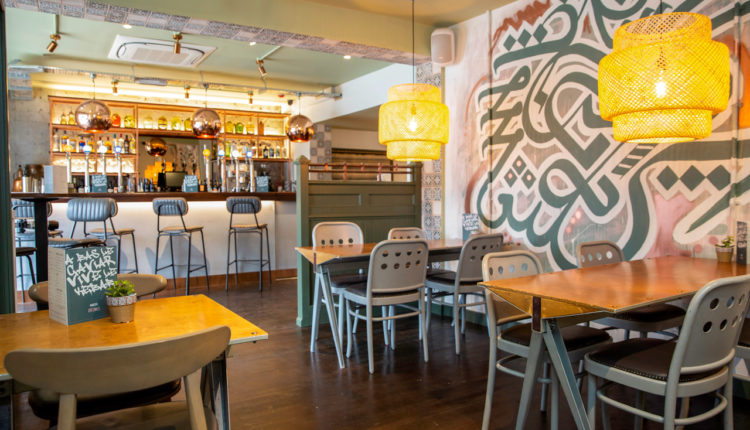 The street art in the new 'Victoria Quarter' is already causing quite a stir. Some of the best local and international street artists have come together to embark upon a huge art project that's becoming much talked about. The Harbour pub has a huge mermaid design on it and a wolf on the outside wall and the old solicitors (currently a Rockpoint Leisure drop in centre) has a large bear on the building.
The latest street art development has seen an international artist collective produce a large Martin Luther King piece on the back of the Perch Rock pub. Visible from Hope Street and a symbol of hope, it has U2 lyrics from 'Pride — In The Name Of Love' as a nod to April 4th when the great man was assassinated. The beautiful piece was indeed unveiled by the talented team on April 4th 2019.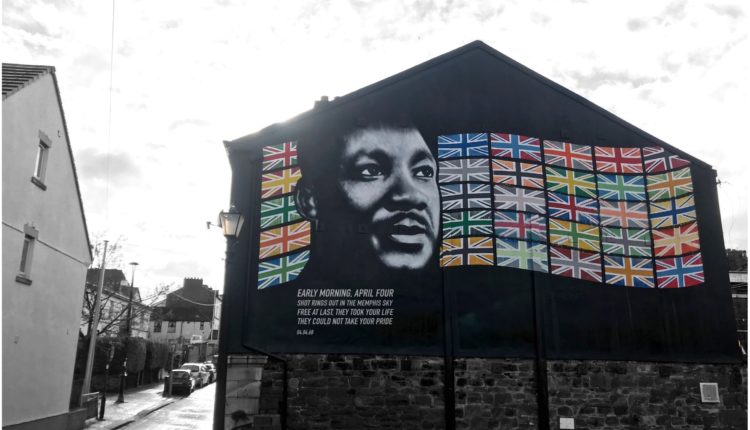 Rockpoint Leisure C.E.O Daniel Davies told LVL: "As a long-standing resident of New Brighton, I have grown increasingly frustrated in seeing the decline of this part of town — from boarded-up shops, vandalism and littering, to low-level crime and even the growing isolation of parts of our community."
Mr Davies continued: "I've wanted to do something about these issues for a while, and recently I found myself in a position where I realised I could make some tangible changes, and created Rockpoint Leisure. We're looking to embrace and amplify the neighbourhood's existing proposition of being home to a variety of small but proudly independent businesses, building on what we already have, and creating a new cultural hub for the town."
So what next for the Victorian Quarter? As we have an office in the heart of the project, we'll be keeping you up to date with developments but we can tell you that there are some exciting plans in the pipeline! There's talk of a vinyl exchange, an indoor artisan market, an American themed live music venue and other things we can't disclose just yet! One thing for sure is the area has a bright future — watch this space!
For more info check out the Rockpoint Leisure WEBSITE!
Check out The James Atherton WEBSITE!
Check out the Habibi WEBSITE!
Videos courtesy of Fluid Agency, images courtesy of Ian Richards and La Vida Liverpool