It was a warm sunny day when we set off in the old banger — I think it was a gold coloured Ford Capri, though my fading memory might not serve me right, and we made good time up to the North East. A few scoops called for, after our journey to Hartlepool.
The banter on the way was top notch, especially as we were whizzing past coach after coach of Reds, Liverpool fans who also had a game 'oop North'. We sang out loud, One night in Gay Paris, and other current chants, whilst gesticulating not very favourably to the fans from over the water, causing much puzzled looks and some slightly aggrieved faces, as we sped past the coaches full of feverent LFC diehards.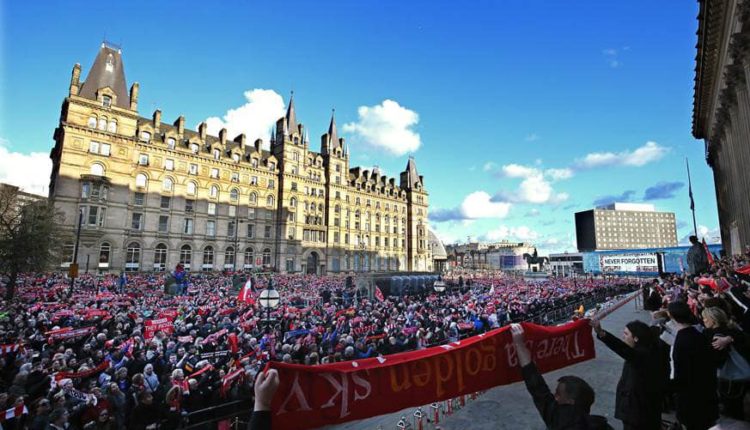 On arrival in Hartlepool, we sought out a couple of watering holes, and talked about the season so far, how we'd found ourselves at the right end of the table, staring down at the rest of the clubs below. I do believe we were either top, or 2nd at the time of the game, to Rotherham, and a win here would go a long way to securing automatic promotion to Division 3. We had Kingy at the helm, full of nautical phrases which we lapped up, and we were really trying to 'shoot for the moon' as the Rovers legend used to say.
With about 4 games left of a long season, the trip to Hartlepool, (the monkey hangers as we not-so affectionately used to refer them as) was an easy decision. We'd been to most away games that season, and my pals and I didn't even have to consider whether we were going or not, it was a given. I remember the terraces being fairly well populated with Rovers fans, replica kits abound, and chants of Ian Muir starting to ring out from our faithful.
At kick off, we dreamt of victory, and dared to dream of the league above. It didn't turn out to be a dream that day. No. That day was April 15th 1989. One or two of the more clued up fans in the Rovers end took radios with them, good god, we were well before social media, and without the old transistor, we'd have to wait till half time to see how the teams around us were faring.
Suddenly, a strange hush descended on the away fans. News of problems at Hillsborough started to filter through, that there had been a crush in the Leppings lane end of the stadium. The more information that came through, albeit spurious at the time, the more that the Rovers game paled into insignificance.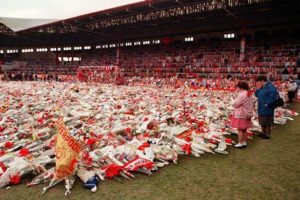 Half time brought new news, people had been killed, and Rovers fans, most with friends who followed the reds, some with friends and family who had attended the match up in Sheffield, gathered round anyone with a radio. Updates, continuous as they were on Radio Merseyside, saw grown men in tears, some just shaking there heads in disbelieve at what was unfolding less than 50 miles away.
The Tranmere game that day became of no consequence. I think we drew 2-2. I even believe to this day that the players were aware, and the game was played out at half pace. Later, as we decided to call back into a pub for more information, the full extent and gravity of what had happened on that fateful day, we just sat there, trying to comprehend what was going on.
I vaguely recall getting back into the motor, to make our way back to Merseyside. One of the most harrowing sights for me personally was seeing coaches, ones that made the way to Sheffield, full of expectation and excitement, making their way back down the motorway with empty seats. This is when it really hit home.
No hand gestures, no banter or singing. Nope. Just grown men, who set out earlier that day to hopefully see their own football team cement a place in a higher division, sitting in silence. Shedding the odd tear.
We, at Tranmere, remember the 96. We realise that we all know someone personally or someone who knew someone, who never came home that fateful day. It's something that will last with me till the day I shuffle off this mortal coil, and we are united in grief with our football family. On behalf of all at Tranmere Rovers FC, you will NEVER walk alone.