At La Vida Liverpool, we introduce readers to the best places to drink in Liverpool and the North West — from secret side street bars to traditional pubs with quality food, beer and entertainment. We capture their ethos and what they're about, so you're fully informed before visiting. In this article we bring you some exciting changes at The Grange.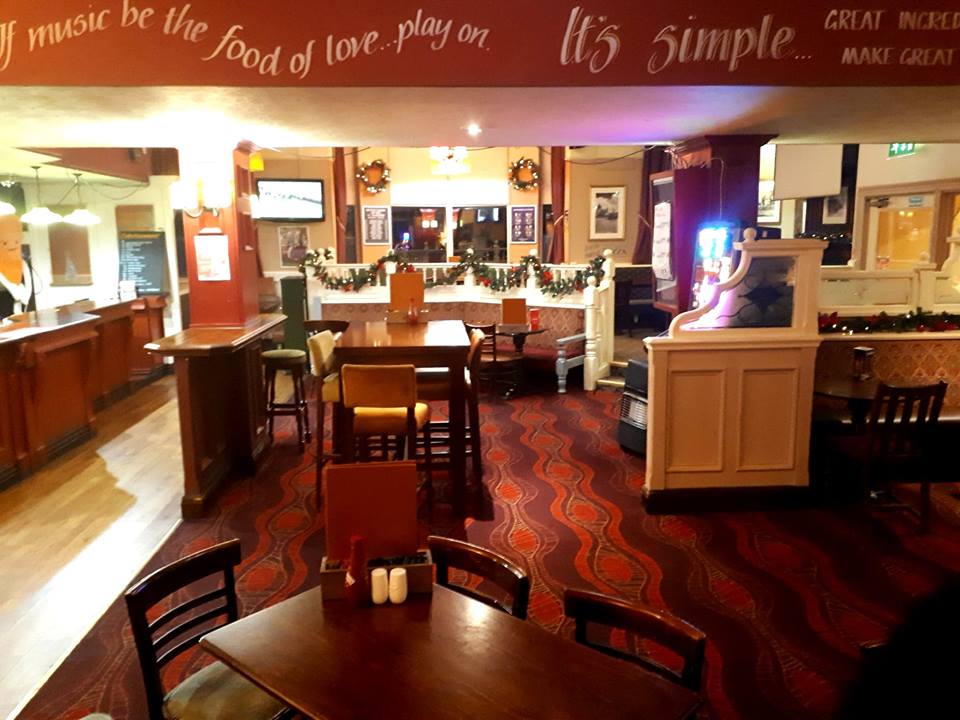 What's The Grange about and what's new?
Situated on Hoylake Road in Moreton, Wirral, The Grange is a large pub and events venue that's well known for great value food and drink, live sports, pool and darts and top live music acts every Friday and Saturday night. There are drinks and themed food offers throughout the week and it's a popular venue for private functions and parties as it's free to hire and has a great function room — the pub offers full catering and live entertainment if needed too. The Grange is a traditional family pub and perfect for visiting for lunch, dinner or a lively night of live entertainment.
The Grange has recently appointed a new landladies Natasha Champion and Rachel Davies, who since taking over in October have been making the pub warmer, cosier and a really welcoming and friendly place to eat and drink, with many old regulars coming back. Having been Head Chef there for over 8 years, Natasha knows the pub and community inside out and has refurbishment plans and plans to host big events next year — watch this space!
What's on and what's on the menu?
Where to start? As regards food, in addition to their traditional home cooked pub grub menu The Grange has a steak and a drink offer for just £7.99 all day every day and great food offers throughout the week. On Monday there's a Chinese and a drink offer for £5.99 all day and the same deal on Tuesday (Italian), Wednesday (Mexican) and Thursday (Indian). On Friday there's Fish & Chips for £4.75 all day and on Sunday there's 2 roasts for £9.95. The drinks menu is extensive with newly introduced flavoured gins, Heineken and Old Speckled Hen and all drinks are reasonably priced.
The Grange has 3 big screens and 8 smaller screens for live sports such as football, rugby, regular horse racing, F1 and more. The venue is renowned for top live bands every weekend such as Tequila, Hush, Insanity Beach, Sugar Shack and The Smile Forecast and it has a great reputation for quality acts. Christmas Eve will see a huge party that's free to attend, with the band Fire and a DJ, and on New Year's Eve they will host a big event with the band Shakedown and a DJ.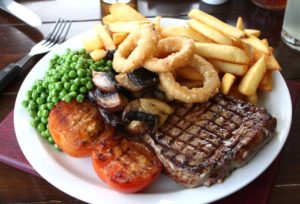 Our visit….
We went to have a chat with new landladies, Natasha and Rachel, to find out more about them, the changes and plans for the future. Originally from Cornwall, Natasha has been in Wirral for 13 years — first as a Head Chef at Rui's and then as Head Chef at The Grange. She told us: "I'm made up to finally have this place with Rachel — I just love the pub and the people. We're looking to turn it back into the warm, friendly, welcoming family pub it was and we're already doing that with old regulars coming back in. We've got plans for the new year to revamp the beer garden and introduce a kids play area, have a little interior refurb, change the menu and host mini festivals and events."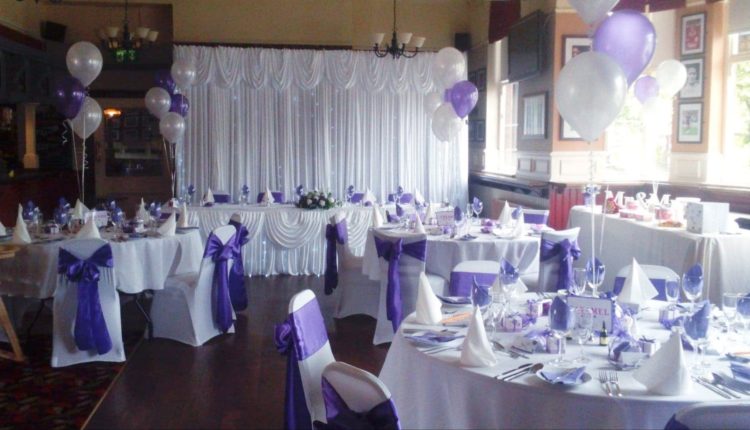 Why we love The Grange….
We love The Grange because of the fantastic value they offer — they have some great meal deals and the drinks are very reasonably priced. We love that it's such a big space with loads of big screens for watching sport, pool, darts and ideal for hiring the function room. We love the live music there — it's one of the best places in Wirral for top live acts every weekend. We love the new landladies, Natasha and Rachel, and their ethos — making the pub a warmer, more welcoming place with a great atmosphere. We love the plans for 2019 — here's to the future at The Grange.
Check out The Grange on FACEBOOK