One of the most beloved films of all time, pioneering, beautifully crafted and with a heart of gold, The Wizard of Oz is a perennial hit with children and adults alike, so when LVL heard about Elegance Production's annual Christmas pantomine version of Wizard of Oz, written, directed and produced by local lass Kerry Williams, we couldn't resist a sneak peek.  We clicked our heels and followed the yellow brick road to find out more…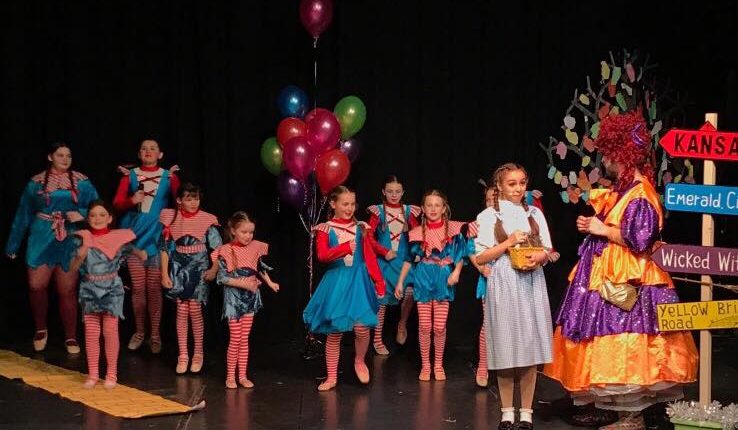 A community event, featuring local children in a range of roles and starring Grace Hillier as Dorothy, Paul St German as Aunty Em, Lisa Crockett as Zelda the Wicked Witch of the West, Sarah Donovan as the ditzy Good Fairy of the North, Anthony Woodward as the Scarecrow, Andre Mason as the Tin Man, Dean Aldridge as the Cowardly Lion and Louisa Daleman as the ever-keen detective and doctor who all had the kids in stitches, Elegance Productions' Wizard of Oz offers a hilarious, gloriously bonkers, unmistakably Scouse take on this family classic.
I took my daughter along to Lee Valley Theatre in December to watch the show, and the whole of Christmas then became dominated by their hilarious version of the Twelve Days of Christmas, 'five toilet rolls' belted out with all my daughter's might became a familiar refrain, testament to the catchy, memorable way that Elegance Productions put together this fun family extravaganza.
Elegance Production's annual pantomime began eight years ago, 'we were asked to do a charity gig for Blackburne House to entertain kids at Christmas', providing an affordable Christmas show that is relaxed, informal and has turned out to be hugely successful, 'it just kind of spiralled on from there' Kerry explains. This year's showing at Blackburne House was a complete sell-out, with extra dates added that couldn't even keep up with demand, reflecting the huge popularity of Elegance Production's community theatrical offerings.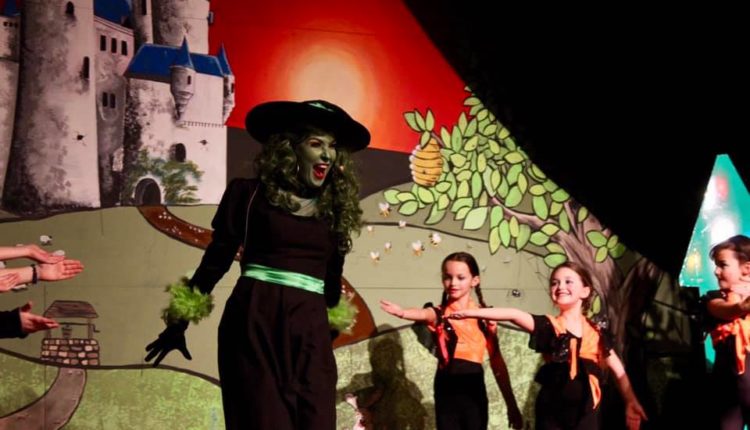 One of the great features of their shows is that they are autism-friendly.  It can often be the case that large-scale productions can feel 'too long winded and overwhelming – ours is quite neat because you can see our faces, our mouths moving' in an intimate community setting.  'Our autistic following gets bigger and bigger every year…people feel comfortable coming to us … the response from the shows we did at Blackburne House this year was just overwhelming!'.
Elegance Productions puts on plays every four months, some adults-only shows as well as family productions aimed at kids.  Kerry runs weekly rehearsals and the group continues to grow apace. In addition, Kerry has recently had a book published, 'Big Brenda', which started as am impromptu bedtime story to encourage her kids to eat more vegetables but soon became an illustrated publication in collaboration with the well-renowned illustrator Anthony Lewis. 'My kids started asking for the story every night and told all their friends in school about it.  Next thing, I was telling the story at school' Kerry explained, and before long was getting Big Brenda published.  Kerry offers free workshops in schools around Merseyside using characters from her story as giant puppets to help educate children about healthy eating.
As though this lady is not busy enough, Kerry has also recently produced a film 'Out of Time', directed by Leon Lopez, about a man returning home from prison as a family secret starts to unravel, and she is in talks with high profile film festivals and distributors in the UK and abroad, so watch this space for updates on the film's release!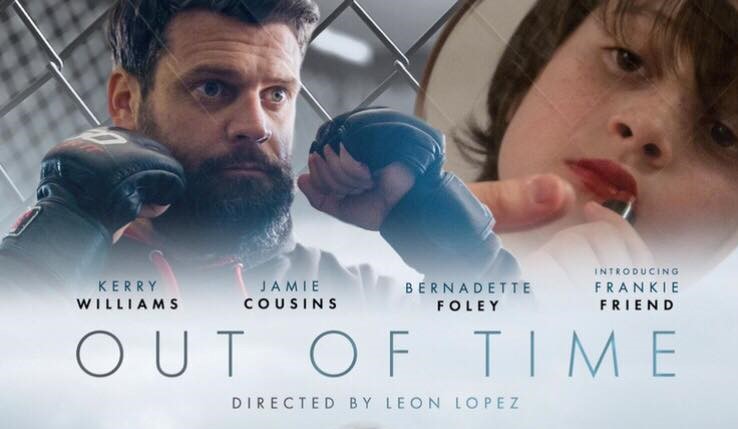 As for the Wizard of Oz, this adaptation was written by Kerry, offering a Scouse take that is bonkers, 'silly and great fun'.  On the challenge of working with such a classic piece, Kerry explains, 'it was great fun changing it up a bit, you could take those characters anywhere!'.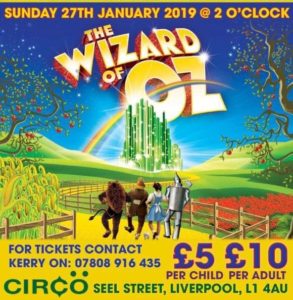 There is still one more chance to see the cast strut their stuff before those famous red shoes are put away, as Elegance Productions brings their show to Circo on Seel Street on Sunday January 27th at 2pm with a special performance to celebrate the 80th anniversary of the release of this record-breaking film, an autism-friendly relaxed showing that provides fun, affordable entertainment for the whole family – but get your tickets quick because this event is guaranteed to sell out fast!
For Tickets, contact Kerry on 07808 916 435.
Check out Elegance Productions on FACEBOOK
Find out more about Big Brenda on FACEBOOK
Images Courtesy of Hollie Bentley, Elegance Productions and Anthony Lewis
Video Courtesy of Jay Ehlen