An exciting new DJ night is coming to West Kirby's Cafe At Nancie every Friday night courtesy of Rotation! After a recent private party at the swish West Kirby venue, the Rotation guys have decided to host a regular event there starting on Friday 30th November and it's FREE ENTRY before 9pm (£5 thereafter). Local legend and radio DJ Desa Basshead, Luben and Dave Heath will spin funky disco and house grooves on vinyl every Friday from 7pm until 12am in the upstairs bar area — with the downstairs opening every fourth Friday for a big party where special guest DJs will join the party!
Rotation are a DJ collective consisting of Desa Basshead, Luben and Dave Heath who have hosted a string of open air events between Liverpool and Wirral — playing all manner of sunshine grooves from balearic funk to underground disco and house. They regularly feature on Liverpool's Melodic Distraction radio show and are well respected for their feel good party vibe and track selection — with years of experience between them.
Whilst West Kirby has been rather quiet in recent times, other than regular bands and solo artists at a couple of venues, but Cafe At Nancie have been putting on occasional DJ events with great success. The classy venue, situated above the Nancie Henry boutique clothes shop next to Wetherspoons, has previously hosted exciting parties featuring the likes of Sean Hughes, Jimmy Allen, Derek Kaye and Pooky. This new regular Friday event from Rotation will be FREE before 9pm and will see something different come to West Kirby and will provide the area with a much needed regular DJ night — with quality disco and house on offer.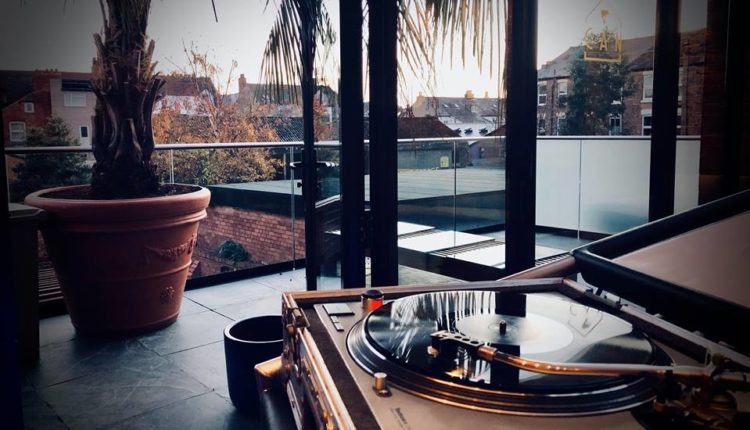 The standard Fridays will be FREE before 9pm and £5 thereafter, with the big fourth Friday party £10 on the door, and there will be drinks offers at the bar available before 8pm. Speaking to LVL, Desa Basshead told us: "West Kirby is such a great town with people who love to party but there hasn't been much going on in terms of quality, feel good DJ events other than the occasional events Cafe At Nancie have been putting on. We're looking to change that by offering regular Friday events with great music and Cafe At Nancie is the perfect venue for this! We hope you can make our first event on Friday 30th November and that you enjoy our future ones too."
Check out Rotation on FACEBOOK!
Check out Cafe At Nancie on FACEBOOK!