Liverpool is and always will be a hub of music and energy. Today, there is an abundance of music and events to satisfy the most selective of connoisseurs and during the summer there's something on offer for everyone. From reggae to rock to raves, festival season in Liverpool is a melting pot of diversity and fun filled weekends and in this La Vida Liverpool article we bring you the 10 Best Festivals In Liverpool This Summer….
SMITHDOWN ROAD FESTIVAL
When: 5th — 7th May
Where: Sefton Park
About: Whilst Sound City takes over the Baltic Triangle on the first Bank Holiday weekend of May, we find better value (FREE) at the Smithdown Road Festival. Once again the popular festival returns to the glorious Sefton Park with a top line up, bringing 180 bands across 16 stages, including acts such as Beardyman, Krafty Cuts, Stealing Sheep, The Lancashire Hotpots and many more. With all sorts of other things going on, Smithdown Road Festival has something for everyone — and for FREE! For more info CLICK HERE.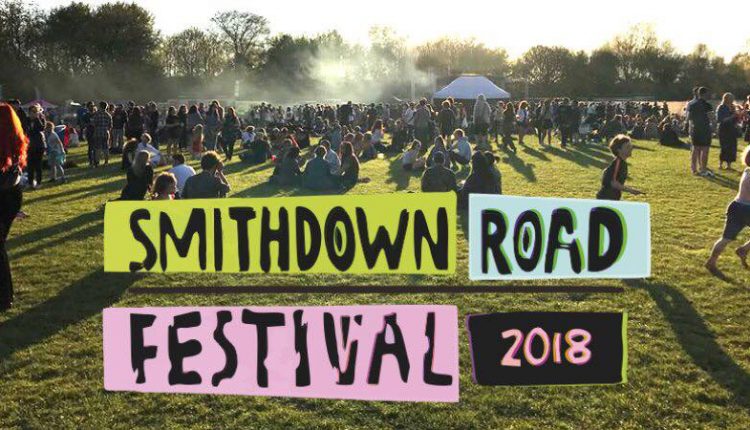 BALTIC WEEKENDER
When: 1st June — 4th June
Where: Baltic Triangle
About: After a hugely popular sell out debut last year, the Baltic Weekender returns to the creative party district on the weekend of 1st June 2018. The event, spread across venues such as 24 Kitchen Street and Constellations, offers a diverse mix of house, techno, grime and everything in between and will feature the likes of Omar S, Mostack and Helena Hauff. With tickets starting at £10, this festival offers great value and something a bit different. For more info CLICK HERE.
POSITIVE VIBRATION
When: 8th — 9th June
Where: Baltic Triangle
About: The award winning reggae festival is returning to the Baltic Triangle with a sensational line up featuring the likes of Mungo's Hi Fi, Lee Scratch Perry, Roni Size, Channel One Sound System and Don Letts. As well as offering an amazing line up of reggae legends, the festival will have an array of street food stalls, markets, art exhibitions and more. For a colourful and feel good experience, Positive Vibration is a must to get you in the mood for the summer. For more information CLICK HERE.
AFRICA OYE
When: 16th — 17th June
Where: Sefton Park
About: The largest celebration of live African music in the UK, Africa Oye attracts over 50,000 people to Sefton Park every June. The vibrant two day extravaganza offers all sorts of food stalls and markets and this year will see headliners such as Inner Circle, Sona Jobarteh and Binhan with more to be announced. One thing for sure is there will be an amazing energy at this summer festival as ever with a lively atmosphere. Like the Smithdown Road Festival, a top festival with a great line up that is FREE to attend! For more info CLICK HERE.
BRAZILICA
When: 13th — 14th July
Where: City Centre
About: The UK's only Brazilian Samba festival, Brazilica will once again hit the streets of Liverpool for an amazing showcase. This year, there will be a Carnival Queen Contest at Circo on the Friday night followed by Saturday celebrations including a huge parade, bands, dancers, street food and much more. If you love all things Brazilian and a carnival atmosphere then this one is for you! Another festival that's free to attend! For more information CLICK HERE.
LIMF (LIVERPOOL INTERNATIONAL MUSIC FESTIVAL)
When: 21st — 22nd July
Where: Sefton Park
About: Another Sefton Park showcase, LIMF offers a spectacular line up for an amazingly low price! With tickets starting at just £5, this year will bring acts such as Basement Jaxx, Hacienda Classical, Jax Jones and Greg Wilson to the beautiful Liverpool park, along with an array of top local talent. Regarded as one of the best if not the best festival in Liverpool, LIMF attracts some big names, offers a diverse line up and great value for money. For more info CLICK HERE.
LIVERPOOL PRIDE
When: 28th — 29th July
Where: St. George's Hall
About: The volunteer led charity, Liverpool Pride, is hosting another wonderful weekend celebrating inclusion and freedom of expression. Raising awareness of hate crime from homophobia, transphobia and biphobia, the weekend will see live music, dancers, entertainment, art and much more. Another huge FREE event, Liverpool Pride offers great entertainment with headline acts such as Atomic Kitten and Katie B. For more information CLICK HERE.
INTERNATIONAL BEATLE WEEK
When: 22nd — 28th August
Where: Cavern Club and various others
About: This week long festival celebrates the legacy of The Beatles and sees various bands from all over the world play tributes to The Beatles across many iconic Liverpool venues such as The Cavern Club, The Adelphi Hotel and Philharmonic Hall. With 70 bands from over 20 countries, this festival attracts Beatles fans from all over the world and is set to be another great week of entertainment. For more information CLICK HERE.
FUSION FESTIVAL
When: 1st — 2nd September
Where: Otterspool Prommenade
About: For pop music and more mainstream music followers, this festival has a top line up in a fantastic location on the banks of the Mersey. Starts such as David Guetta, Shawn Mendes and Jesse Glynne will feature in a two day event that will probably sell out as usual. If you're looking to see international stars and chart toppers in an intimate local environment then book your tickets to this! For more information CLICK HERE.
LIVERPOOL FOOD & DRINK FESTIVAL
When: 15th — 16th September
Where: Sefton Park
About: Following on from the Spring weekend event, the September instalment brings all sorts of food and drink to Sefton Park for guests to sample. The event will showcase the city's finest tastes and flavours, with stalls from many different restaurants, breweries and more, whilst offering live music, talks from special celebrity guests and loads of family fun. If you're a foodie or a drinks connoisseur then get down to Sefton Park for this one! For more information CLICK HERE.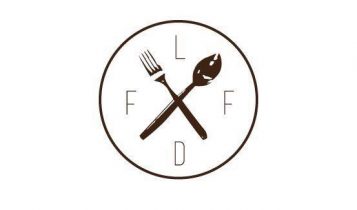 Whatever you're looking for in Liverpool this summer, there's something for everyone and plenty to look forward to. In addition to these 10 best festivals selected by La Vida Liverpool, there are many other great festivals and events happening across the city — so keep your eyes open for our follow up article featuring some alternative festivals, coming soon. The La Vida Liverpool team wishes you a fun filled summer and we hope that this guide will help you choose what festivals to attend in the city this year.
Images courtesy of Smithdown Road Festival, Matt Hart, Baltic Weekender and Liverpool Food & Drink Festival