Here at La Vida Liverpool, we love introducing you to exciting new places to eat and drink! Our region has an ever growing and diverse range of fantastic eateries and drinking holes, so with places re-opening after lockdown we've been searching for some new places to try. Here's 10 exciting new places that we can't wait to visit….
Alhambra Wine Bar & Belamosa Hair (Coming Soon)
Liverpool's award winning Spanish wine bar, Alhambra, has had to move from The Cain's Brewery but what's coming next is even bigger and better! Alhambra is moving to Old Swan (the old Corner Tavern on Green Lane) and will now be a Spanish bar, events venue and hairdressers all in one! Owner Paula Rimmer has created a unique concept that's set to get people talking from far and wide!
Opening in June, Alhambra will offer specialist Spanish beer, wine and gin, tapas and live music at weekends — with private hire available. Belamosa Hair will offer hairdressing, make up, aesthetics and more. A unique concept combining a Spanish bar with a hairdressers, it's safe to say there'll be no place like this around!
Alhambra Wine Bar & Belamosa Hair / Green Lane, Old Swan, L13 9BT / 07376086769
Check out Alhambra Wine Bar & Belamosa Hair on FACEBOOK!
Check out Alhambra Wine Bar & Belamosa Hair on INSTAGRAM!
Any ambitious stylists or therapists looking to be based at Belamosa Hair on a self employed basis, call Paula on 07376086769!
Born Up North (Bun)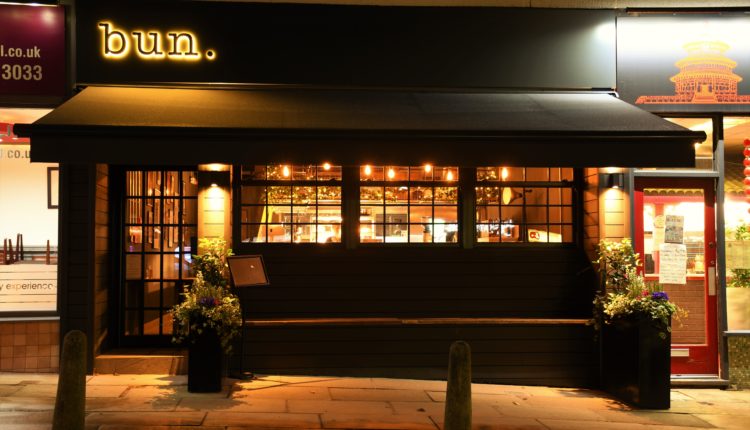 Heswall's popular new concept, Bun, has gained an incredible reputation since opening recently. The brainchild of friends Tom and Oliver, it features handmade, secret recipe burgers to die for and other mouth watering options such as ribs with a Thai twist and lobster mac and cheese. The West Wirral burger artists have been smashing the takeaway service but will soon be open to dine in too!
Situated on Telegraph Road in Heswall, Bun is open Weds — Sun for their takeaway service (book via their new website HERE), with inventive creations such as Seitans Cheesesteak, Dutty Blue and Spicy Chicken. These guys have been killing it with takeaways during lockdown so you'll likely need to also book when it opens as a restaurant.
Born Up North (Bun) / Telegraph Road, Heswall, CH60 0AT / 07593 389919
To view menu and to book for takeaway collection visit their WEBSITE!
Check out Born Up North (Bun) on FACEBOOK!
Chaii Coffee House
Recently opened on Woodchurch Road in Prenton, Chaii Coffee House is a unique fusion of British and Indian styles. The relaxed meeting place offers the finest tea and coffee imported from India and light bites such as homemade bhajis, samosas, kebab wraps, Indian brunch, dhal, biryani and specials — as well as delicious homemade cakes.
Open 7 days a week from 8am, Chaii Coffee House is the perfect place to chill — with quirky minimalist decor using restored wooden pallets and a relaxed environment in which to watch the world go by outside. An independent family run business that offers delicious authentic Indian food and the finest speciality teas and coffees, this little gem is well worth a visit!
Chaii Coffee House / 324 Woodchurch Road, Prenton, CH42 8PQ / 0151 513 1627
Check out the Chaii Coffee House WEBSITE!
Check out Chaii Coffee House on FACEBOOK!
Host Oxton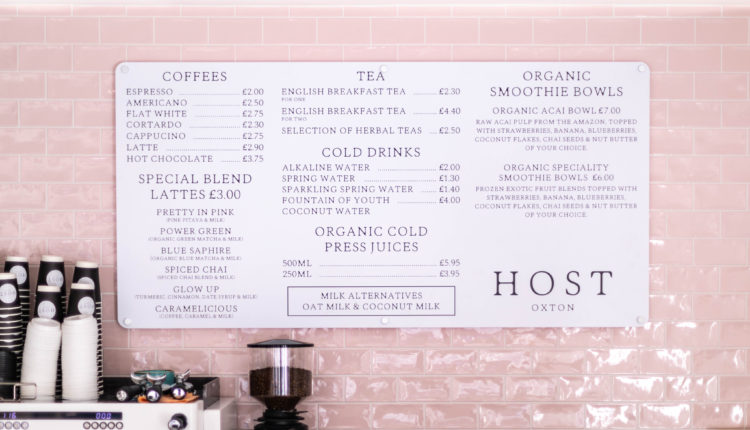 Located in the heart of Oxton Village, Host is a gorgeous new wellbeing hub that offers healthy and organic food and drink. In addition to being a great place to eat and drink, it also stocks eco friendly products such as clothing, accessories, crystals, incense, cards, gifts and flowers from local independent suppliers. In the evening it becomes a centre for mindfulness, meditation, yoga and more.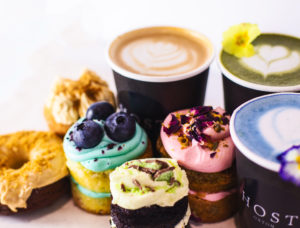 At Host you can expect quality coffee and tea using organic milk, as well as press juices and smoothies. Host is all about health and wellbeing and they offer great healthy food options such as granola pots, specials and vegan cakes if you're after something sweet. Open 7 days a week, Host is a unique wellbeing hub that offers great food and drink and quirky things for sale in the day and events in the evening.
Host / The Willows, 2A Village Road, Oxton, CH43 5SR / 07751 203076
Check out Host on FACEBOOK!
iStay Bold Street Apartments & Rooftop Bar (Coming Soon)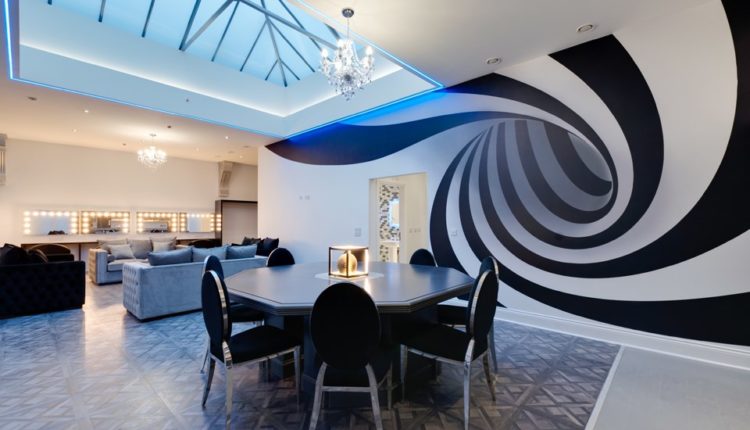 Liverpool's luxury apartment group, iStay Liverpool, are opening 14 new apartments on Bold Street in April, with an incredible new rooftop bar open to the public in May! Located opposite Concert Square, the apartments will consist of 13 x 5 and 6 sleepers and 1 x 12 sleeper — ideal for staying in the city centre — and the rooftop bar is set to be one of the coolest hangouts in the city!
Adding to their properties on Temple Street, Water Street, Duke Street, Rodney Street and The Merchant, the new Bold Street party pads will be ideal for weekend breaks, stag and hen parties, football breaks and more. The rooftop bar will feature a DJ booth, seating booths, cocktail classes, events and more — watch this space for more info and it's expected to be hugely popular, so booking will be essential!
iStay Liverpool Apartments & Rooftop Bar / 23 Bold Street, Liverpool, L1 4DN / 0151 608 8000
For apartment booking enquiries and to book for the rooftop bar check out the iStay Liverpool WEBSITE!
Check out iStay Liverpool on FACEBOOK!
Kraft Burger Crosby
Attention burger lovers — another burger joint for our list! This new burger specialist in Crosby has been causing an absolute storm since opening at the end of January — with takeaway reviews through the roof! With their fantastically decorated restaurant featuring incredible wall art opening soon, it's highly likely you'll need to book.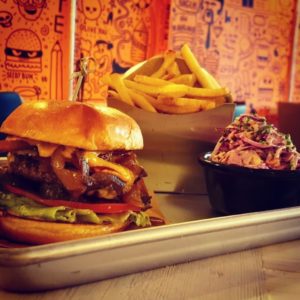 Located on College Road, the burger restaurant offers a bursting menu of juicy, loaded creative burgers, with plenty of vegan and gluten free options and other options such as chicken wings. With a massive following already and loads of love on social media, it's safe to say that this place can already be classed as one of the best burger joints around!
Kraft Burger Crosby / 161 College Road, Crosby, L23 3AT / 0151 474 5885
Check out the Kraft Burger WEBSITE!
Check out Kraft Burger Crosby on FACEBOOK!
Sass Cafe (Coming Soon)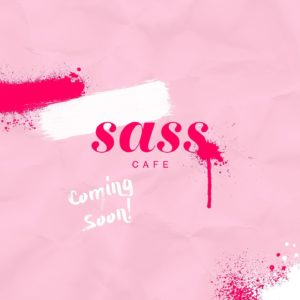 Coming soon to Tithebarn Street, just opposite Fazenda, is the super Instagrammable Sass Cafe! The new coffee shop and bistro will have floral feature walls, neon signs and lights, ultra pink decor, props including a pink phone box and all sorts of picture friendly features to enjoy.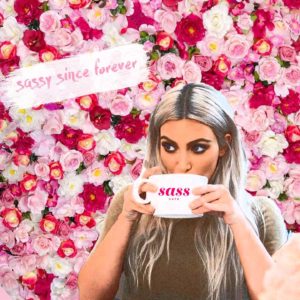 Open 7 days a week, the new city centre cafe and bistro will serve breakfasts and lunch including healthy paninis, salads and more. There'll be healthy smoothies and juices and a range of quality coffee, with 3D latte art extravagant drink art. If you're a fan of all things pink and neon then this city centre hang out is for you!
Sass Cafe, Tithebarn Street, Liverpool
Check out Sass Cafe on FACEBOOK!
Check out Sass Cafe on INSTAGRAM!
Seafood Shack
Since opening on Dee Lane in West Kirby recently, Seafood Shack has quickly become the talk of the town and there are often queues down the road — such is its popularity already. The new artisan seafood deli offers over 60 different types of fish, including mussels, scallops and oysters, as well as deli products such as sour dough bread, bagels, homemade pate, cheese, eggs, olive oil, biscuits and charcuterie.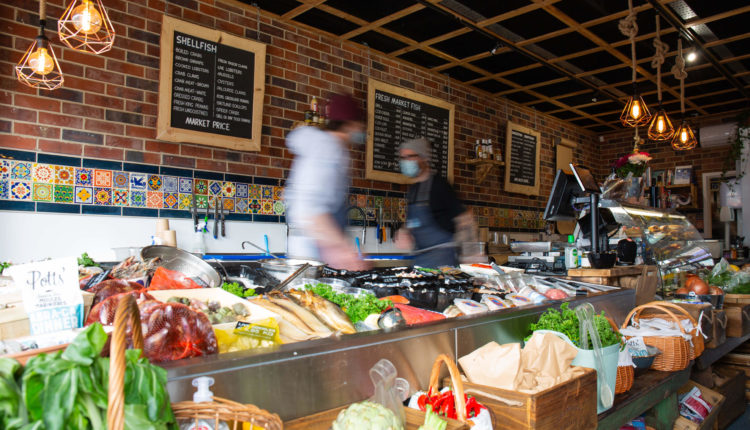 Seafood Shack has had rave reviews since opening and carefully sources 90% of its fish from the best quality UK suppliers, including fish such as Sashimi-grade Scottish Salmon. More exotic options include Yellow Fin Tuna from Sri Lanka and exotic seafood from Alaska, Norway, Chile, Saudi Arabia and Seychelles. Open Tues — Sun, Seafood Shack is a seafood lover's paradise!
Seafood Shack / 3 Dee Lane, West Kirby, CHH48 0QA / 0151 625 0795
Check out the Seafood Shack WEBSITE!
Check out Seafood Shack on FACEBOOK!
The Cheese Wheel (Waterloo)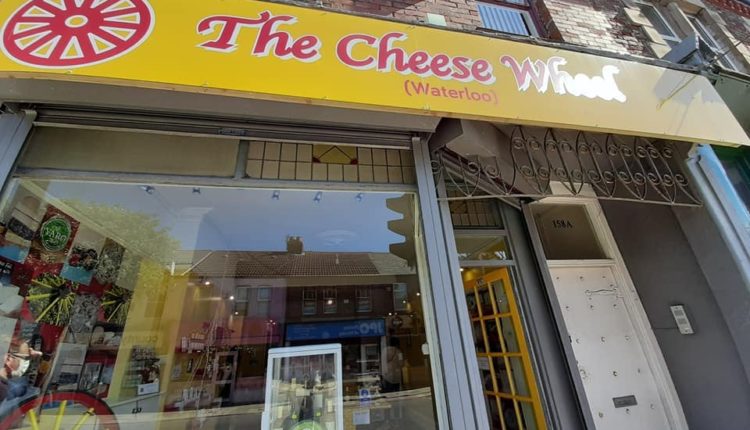 Traditional cheesemonger, The Cheese Wheel (Waterloo) has created a storm since opening on College Road in Crosby. Offering quality cheeses from across the UK and Europe, as well as crackers, chutneys, chocolate, biscuits, craft beers, gift boxes and hampers, The Cheese Wheel (Waterloo) is a must visit for anyone who loves cheese!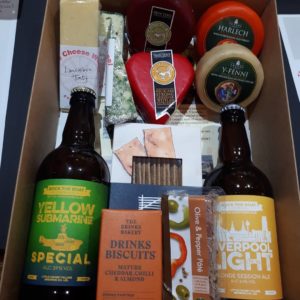 If you're looking for a different type of cheese to try then look no further than The Cheese Wheel (Waterloo)! Some of the quirky cheeses in stock are Nicky Nook, Minger, Fat Cow, Goats Cheese with petals and honey and Harlech horseradish and parsnip. The Cheese Wheel (Waterloo) is open Weds — Sat (Tuesdays too from April) and has already been nominated for the Farm Shop & Deli awards.
The Cheese Wheel (Waterloo) / 158 College Road, Crosby, L23 3DP / 07384339171
Check out The Cheese Wheel on FACEBOOK!
The Stonehouse Cafe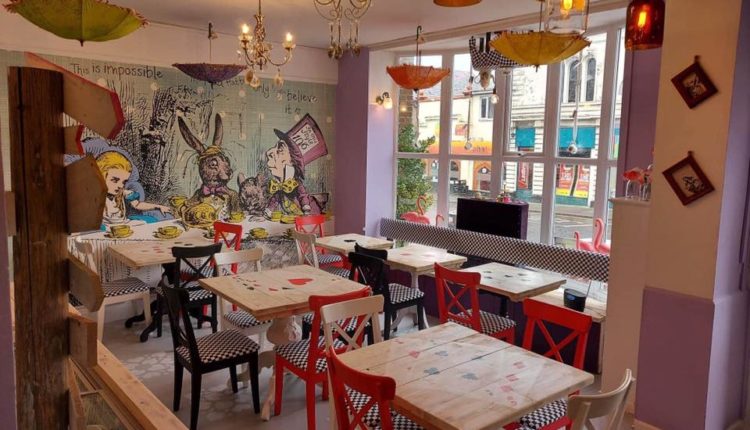 This magical new Alice In Wonderland themed cafe, located by the lights in Upton Village, is a quirky concept that's ideal for children's parties, afternoon tea parties, baby showers and celebrations. As a cafe, it offers breakfasts, lunch, specials, afternoon tea, homemade cakes, barista coffees, hot chocolates, ice cream and milkshakes.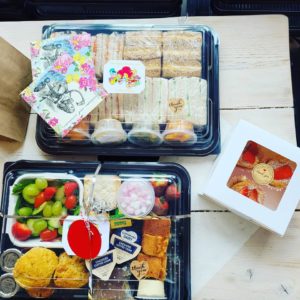 Using the best locally sourced produce, The Stonehouse Cafe offers quality food and drink for takeaway or delivery (currently), but the real magic will be in the dining in experience — with quirky Alice In Wonderland and Mad Hatter decor and wall art. With the better weather coming soon and re-opening, there'll be seating outside and bookings available for private hire afternoon tea parties.
The Stonehouse Cafe / 148 Ford Road, Upton, CH49 0TQ / 0151 522 0489
Check out The Stonehouse Cafe on FACEBOOK!
Here's to local independents!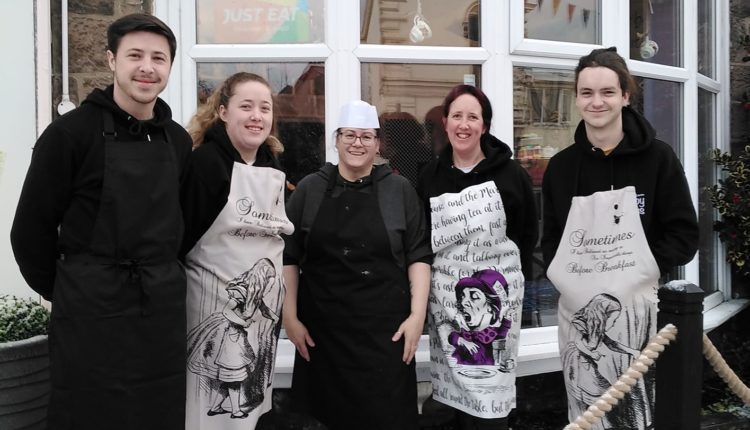 Here at La Vida Liverpool, we love supporting local independents and showcasing the fantastic places to eat and drink in our region. This past year has been particularly difficult for them but it's refreshing to see some great new places popping up. Here's to the future of our independents and fantastic places to eat and drink!