In this article, La Vida Liverpool takes you on a 4 day adventure to Budapest — Hungary's picturesque and historical capital city. We cover some of the key places to go and things to do — acting as your tour guide and providing you with some inside information. Enjoy our coverage and photographs — we hope that it gives you some inspiration and food for thought should you consider visiting.
The City
Bisected by the River Danube, Budapest consists of the hilly and more relaxed Buda area on one side of the river and the more vibrant Pest on the other side. With historical buildings aplenty and an abundance of activities available, you'll never be short of things to do on a short break. The city truly comes to life at night and when lit up it emits an impressive radiance. With a slightly gothic Eastern European look, Budapest is steeped in culture yet very much westernised and modern.
Getting Around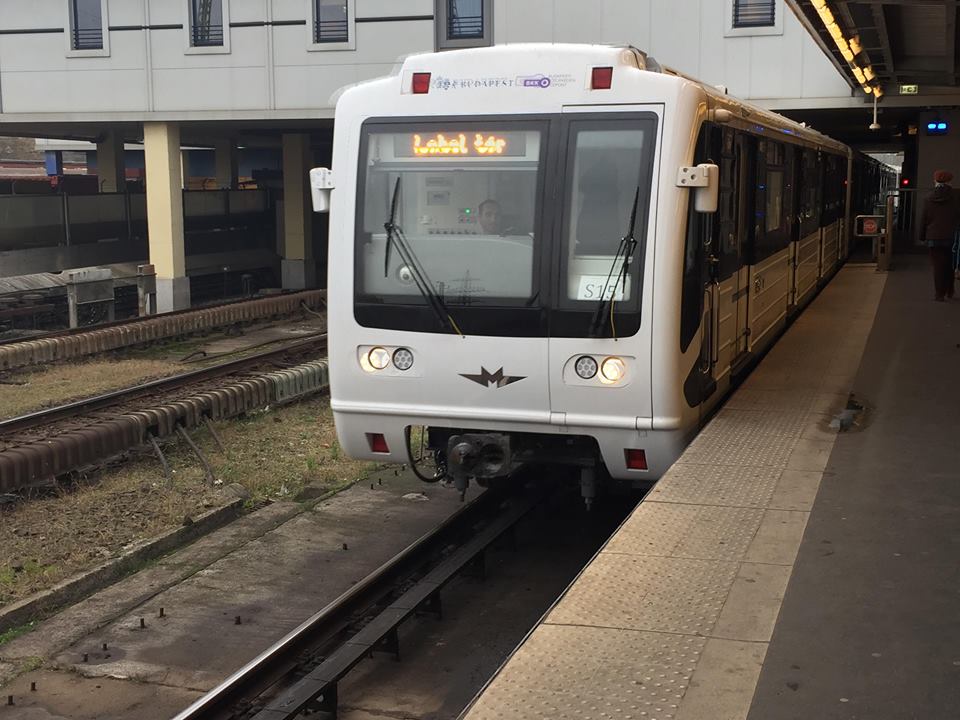 Upon arrival at the airport there are plenty of taxi transfer options, however we opted to pay approx. £10 for a 72 hour unlimited public transport ticket. Purchased at the purple BKK desk, it gave us all the tram, metro and bus journeys we needed, although do be careful as ours expired on the third day and we were subject to an on the spot fine of around £24! If you fancy something a bit different, you can hire electric scooters at around £20 per hour but we found this to be a bit expensive and saw better value in a 24 hour hop on hop off beer boat cruise for around £15 that included 5 beers and all we needed to learn about Budapest.
The Hotel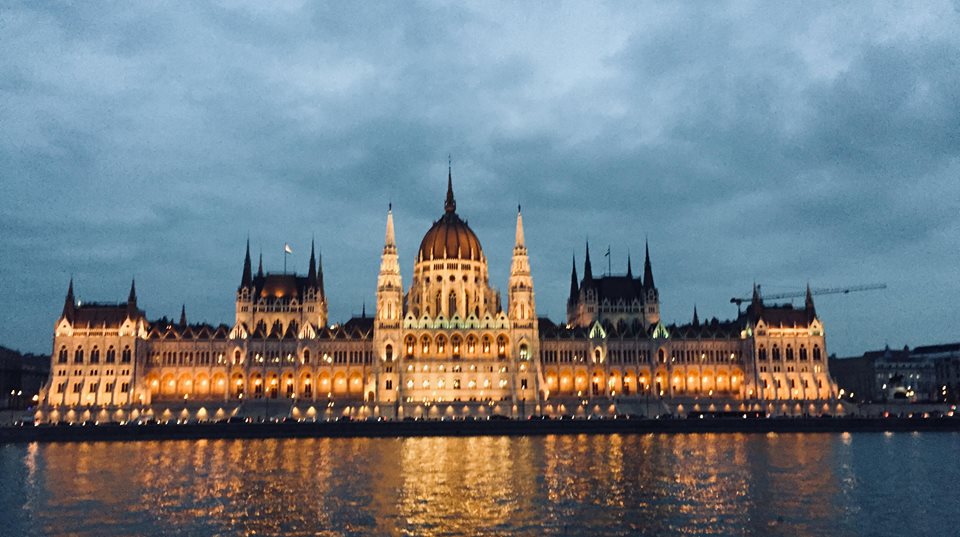 We don't profess to be a hotel comparison site — there are plenty of those around — but we'd highly recommend Boutique Hotel Victoria on the quieter Buda side. Overlooking the River Danube and The Hungarian Parliament Building and only a 10 minute walk over the chain bridge to the Pest city centre, it's superbly located and the staff are very friendly and helpful — nothing is too much trouble. At £100 per night in November, it wasn't the cheapest option however the room, view and service made it good value for money.
Drum Cafe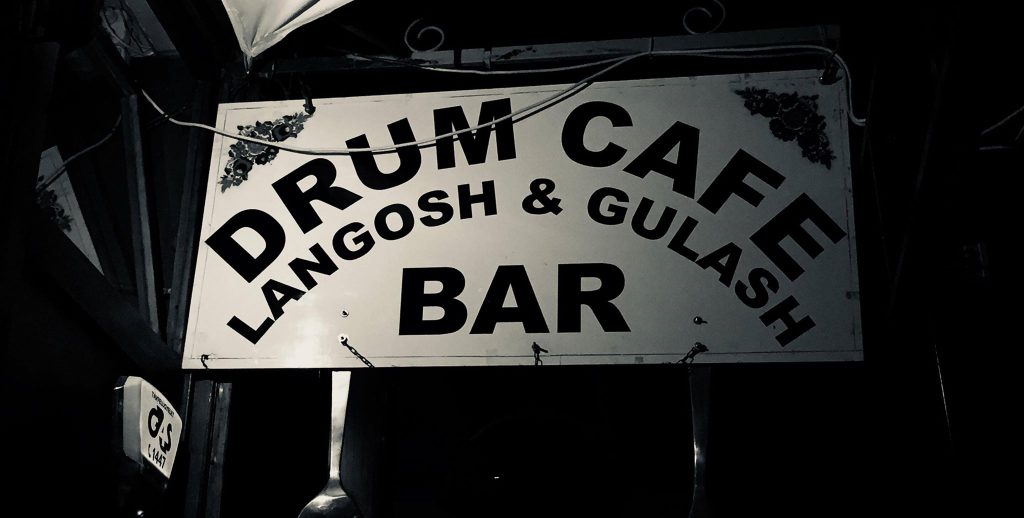 On our first night, we visited Drum Cafe. If you're after quality Hungarian cuisine at superb value for money then you must go here! Its relaxed, informal and simplistic style is endearing and the food is top notch. You can enjoy a 3 course set meal, choosing Hungarian goulash or langosh dishes, for approx. £6 a head.
Tuk Tuk Bar
If you like cool, quirky and upmarket cocktail bars, then Tuk Tuk is for you. Situated adjacent to the Casati Budapest Hotel, on small side street on the outskirts of the city centre, this place has an exclusive feel and plays jazzy and funky mixes. The expert cocktail barmen really know their stuff and we had some fascinating concoctions for about £5 each — a steal considering the venue, atmosphere and service.
Fisherman's Bastion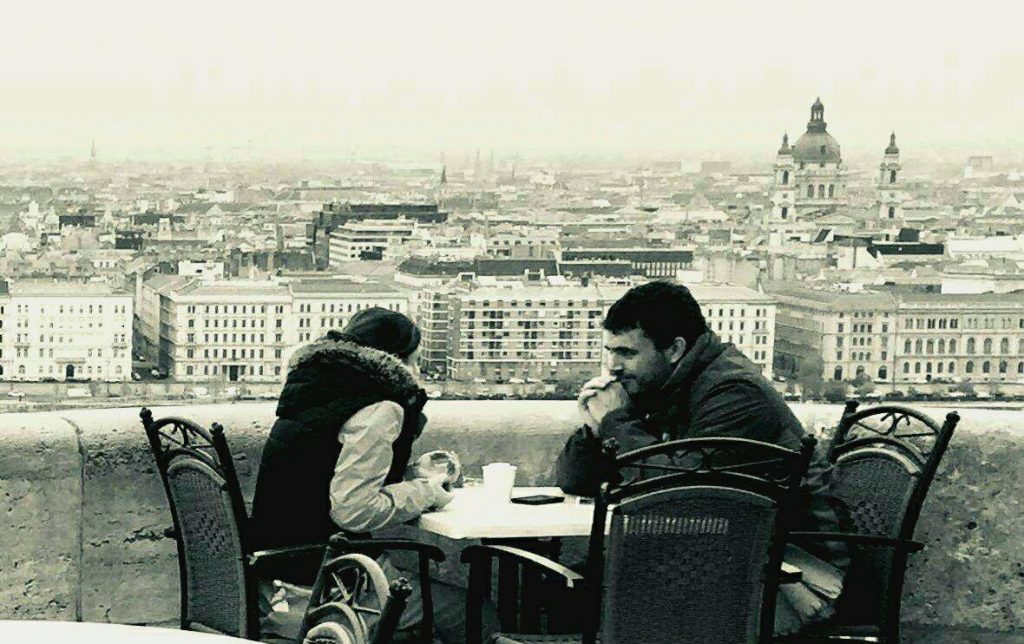 Taking a steep walk behind our hotel, we visited Fisherman's Bastion — a fairytale-like castle situated on Castle Hill. We enjoyed panoramic views of the city and it gave us a great perspective of the beautiful Budapest. For an even higher altitude, there's the option of a Bell Tower Tour, however we swerved this given my overwhelming fear of heights. We did have a couple of drinks at the Sky Bar (within one of the turrets) and we witnessed a proposal whilst there! She said yes. Returning at night, we found the landmark to be even more magical.
Labirintus
This underground tunnel network can be found between Fisherman's Bastion and Buda Castle and a visit is an intriguing experience. Costing approx. £6 each, we explored the eerie cave system including the spooky Dracula area that was pitch black and filled with smoke. It's very disorientating and even if you follow the arrows you WILL get lost!
Buda Castle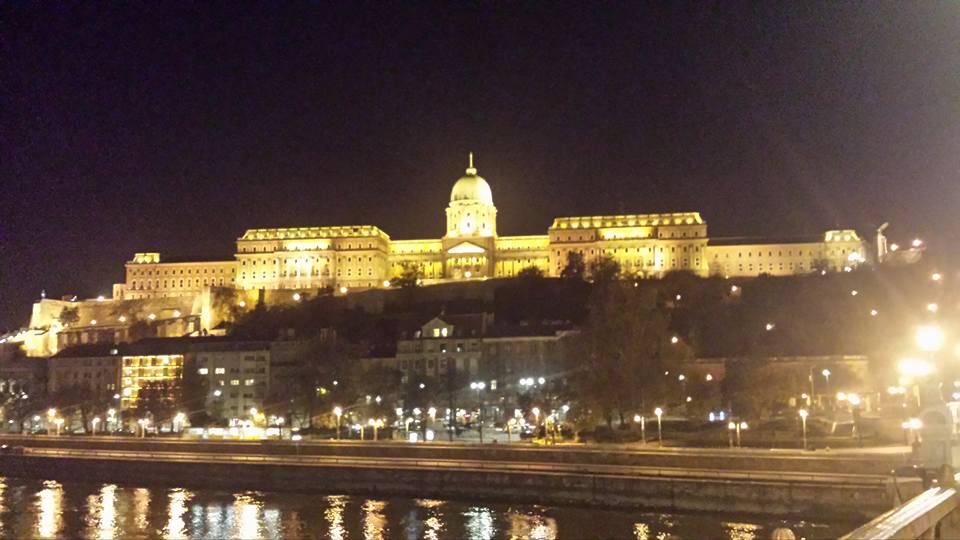 This majestic building, situated on the south tip of Castle Hill, is a World Heritage Site and as with Fisherman's Bastion it offers spectacular views of the city. Similarly again, when lit up at night it's grandeur and beauty is even more enthralling. We often admired it at night but visited in the daytime — admiring the views, exploring the grounds and browsing the market stalls. You'll also find a gallery and The Budapest History Museum so well worth a visit.
Karavan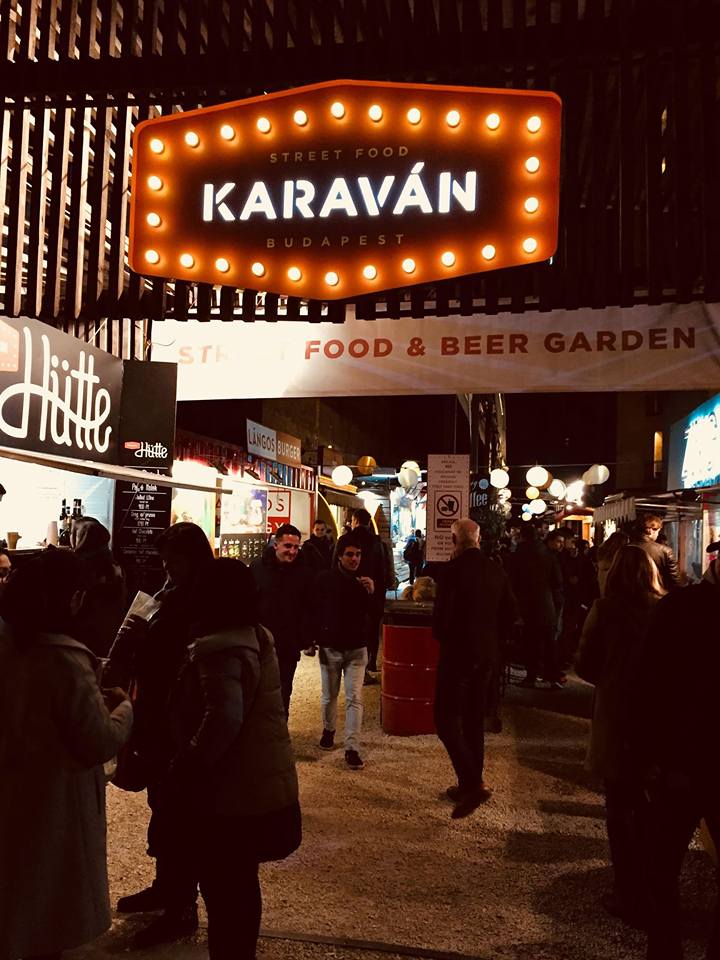 Following our visit to Buda Castle, we took a trip on one of the tour boats (mentioned in the 'Getting Around' section) and drank beers on the Danube with our new Canadian friend, Jory. After this, the three of us were hungry so decided to look for food near one of the famous ruin bars before a night out. We stumbled across Karavan — an outside food court situated near the Szimpla Kert ruin bar on the Pest side. What a find this was! Karavan is a street food paradise with a variety of niche cuisine to choose from. We opted for Guitar Hero Burgers from Zing and these gourmet burgers were absolutely heavenly!
Szimpla Kert Bar
Wow! What a place! This legendary ruin bar is a weird, wild and wonderfully wacky establishment to say the least! A maze of zany rooms oozing with colour and quirk, this random bar is a must when visiting Budapest. We visited on a Friday night and there was so much going on, with each alternative room having something different happening and various DJs playing upbeat mixes. Expect the unexpected and keep close tabs on your sanity — this place is as crazy as it is cool.
Columbus Boat Pub/Restaurant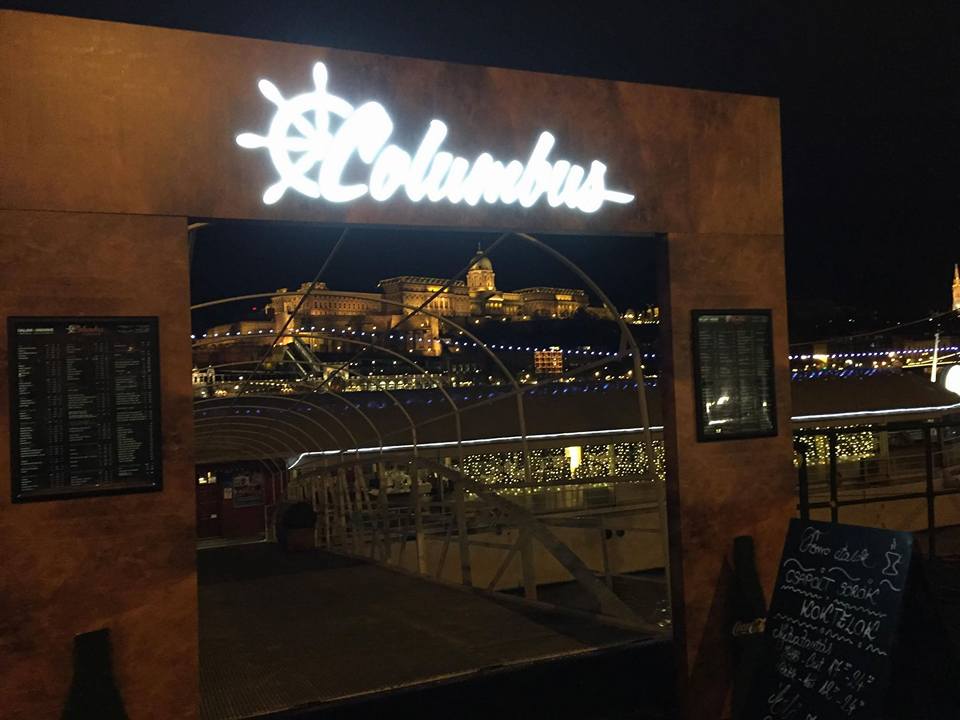 Following a crazy night out featuring techno in a basement club amongst other things, we spent most of one of our days in our hotel room before venturing out for food. Budapest has a great selection of boat bars and restaurants, albeit more expensive than many of the simpler traditional options. We dined at Columbus, looking out to Buda Castle, and the food was high end. We enjoyed two main courses, two desserts and four glasses of wine, with the bill totalling approx. £45. Beautiful live acoustic music enhanced our dining experience and cured our hangover before we took a night time visit to Fisherman's Bastion.
City Park & Szechenyi Baths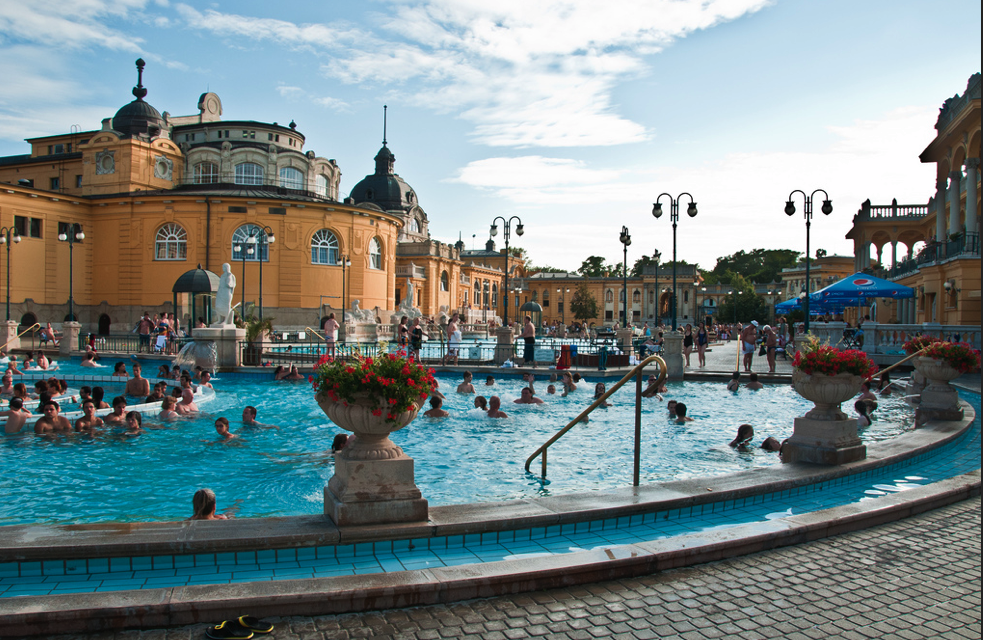 We couldn't possibly leave Budapest without experiencing one of the baths, so on our final day we visited the famous Szechenyi Baths. The collection of swimming pools and a large outside thermal bath can be found in a grand building in the beautiful City Park. The indoor pools have a certain Roman feel about them and the large outdoor thermal bath is nice and warm with healing properties. At a cost of approx. £15 for an afternoon, it was worth the experience as it was a perfect way to relax after a hectic few days.
In Summary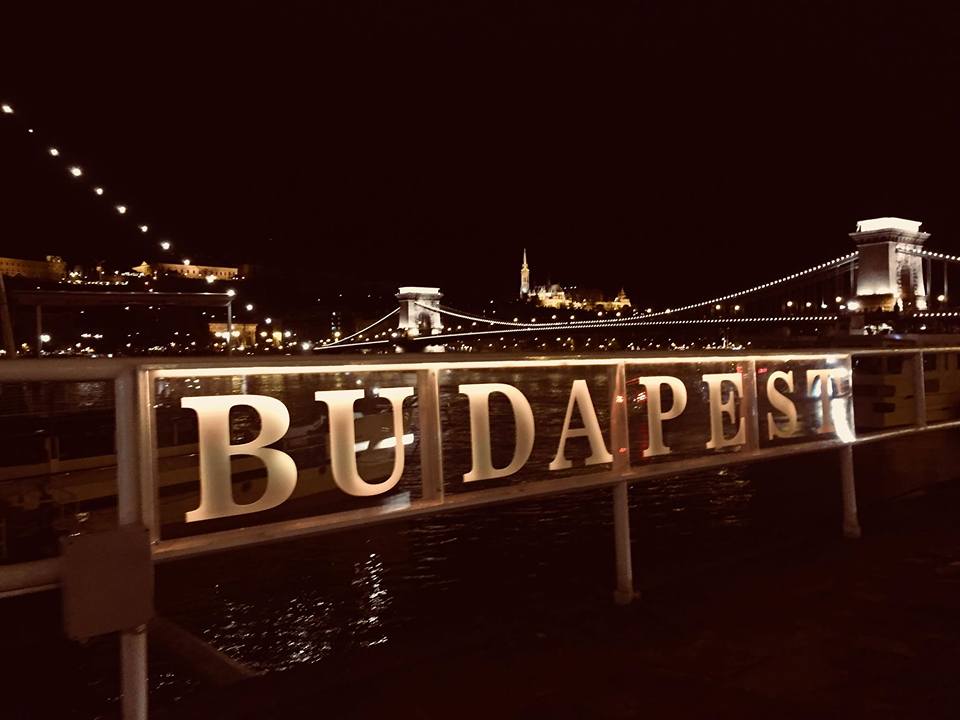 In summary, Budapest is an amazing European city — ideal for immersing oneself in culture, history and fantastic food and drink. Whether you wish to relax and take in the sights in the Castle Hill region of Buda or live it up in the lively Pest, there is something for everyone in this awe-inspiring and beautiful city. A visit for a long weekend or even longer is highly recommended and if you decide to then we hope you've found this article useful. Enjoy!
Images courtesy of Dave Jones, Labirintus & Szechenyi Baths