Ever keen to introduce readers to new places and hidden gems, here we bring you a quirky new venue just opened in Heswall! AJ's is an art deco tea room and gin bar and in this feature we bring you details of what it's about, what's on the menu, a chat with the owners and why we love it….
Check out AJ's on FACEBOOK!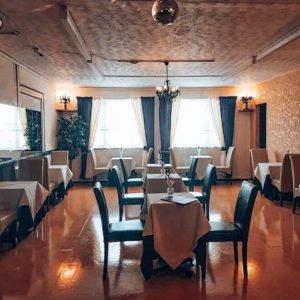 What's AJ's about?
Situated on Telegraph Road next to Andrew Collinge, you'll find a small doorway with stairs leading up to a very special new venue. Upon entering, you'll find vintage artwork from local artist Naomi Raselli (who'll be hosting exhibitions and art classes there) and an art deco and Gatsby theme and you'll discover two rooms — the main tea room and adjoining gin bar, both with a black and gold period style.
AJ's is like a nostalgic time capsule — with 1920s and crooner music taking you back to times gone by. The tea room is open from 11am until 4pm Tuesday to Saturday and the gin bar is open from 5pm until 11pm Thursday to Sunday.
They have live music on Fridays and Saturdays with themed nights and tribute acts and music quiz nights on Thursdays. It's also an ideal place for a special occasion or a private function such as a baby shower or small wedding reception.
Check out AJ's on FACEBOOK!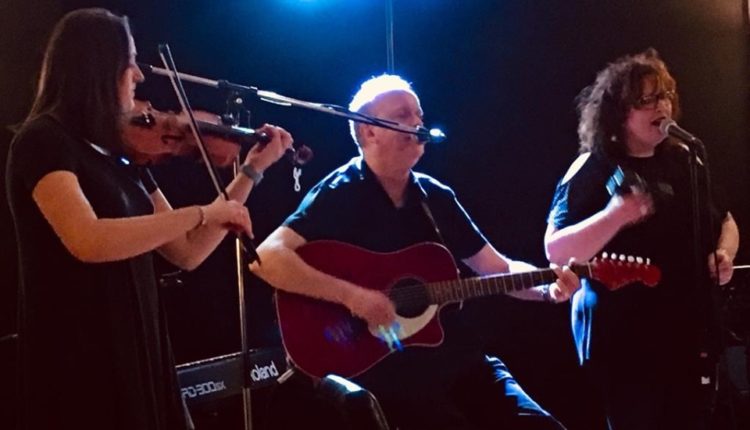 What's on the menu?
The tea room is all about bringing back that classic British 1920s chic. Using fine china, they have a huge selection of loose leaf tea, cafetieres of coffee, specialised hot chocolate, sandwiches, homemade scones and cakes, light British breakfasts and lunches. They of course offer three tier afternoon tea — an abundance of treats for just £15.95pp, or £22.95 with gin and tonic or prosecco.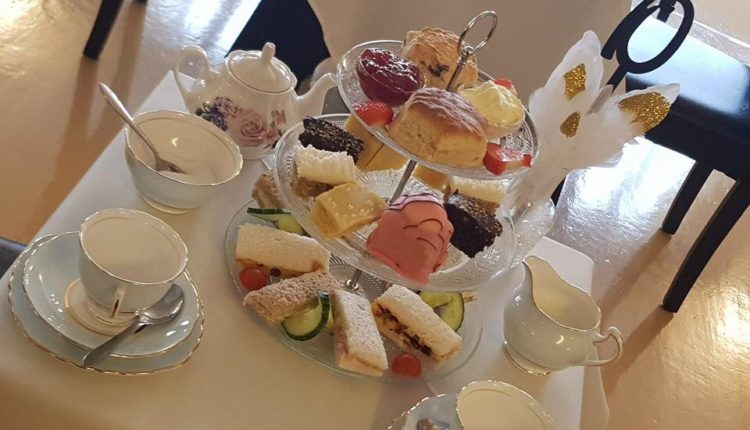 The gin bar offers just shy of 100 different gins — so you can be sure of a gin for any taste or occasion. They offer a double for the price of a single before 7pm too! They have a collection of specialist whiskeys, inspired by owner Jacqui's connoisseur father, and a selection of other drinks — but the big focus is on gin and whiskey!
Check out AJ's on FACEBOOK!
Our visit….
We visited one Friday afternoon and had a chat with owners Jacqui and Andy. Jacqui told us: "We're local people who have previously had a business in Heswall for 25 years and know the area really well. There are many coffee houses in Heswall but no tea rooms offering the amount of speciality teas that we have."
She continued: "We wanted to create something different, so went for the art deco Great Gatsby theme with an elegant and classy style. The tea room has been received as being very relaxing, calming venue for people to come and enjoy a spot of lunch."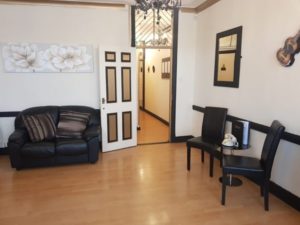 Andy continued: "Lots of people have been in and shown a lot of interest and we have great Trip Advisor reviews already. I think the décor and the atmosphere captures the era really well and it's like setting foot in a time capsule — it's very nostalgic. It's ideal for birthdays, special occasions and events — we've already had a successful baby shower here."
Check out AJ's on FACEBOOK!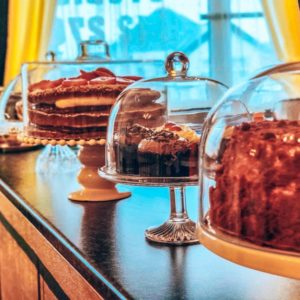 Why we love AJ's….
Here at La Vida Liverpool we love introducing readers to the new places, the hidden gems and the independents — places like AJ's. A new tearoom is a welcome addition to Heswall and for gin and whiskey connoisseurs it's paradise! Capturing the 1920s era beautifully with its style, décor and soundtrack, it's a classy venue and ideal for a special occasion or a relaxed lunch with family or friends.
We love that AJ's offers such variety. Whether you're after breakfast, lunch, afternoon tea or a drink, AJ's offers quality food and drink in a fantastic environment. We love that they have live events too, turning the tea room into a laid back blues/jazz club for over 25s, and it's a great choice for exclusive venue hire. Definitely one to check out!
AJ's / 129 Telegraph Road, Heswall, CH60 0AF / 07885458204
Check out AJ's WEBSITE!
Check out AJ's on FACEBOOK!