There have been a few iconic 25 year anniversaries in Liverpool in 2017 and 2018. The legendary Cream clubbing brand has recently celebrated its 25 year landmark, as has Garlands nightclub, and it would have also been the 25 year anniversary of the cult favourite 051 club. Liverpool fashion designer Caroline Oates, who started her business in 1993 by designing clubbing attire for women, is also celebrating 25 years of trade and it's been quite a journey!
During the mid 90s, the Liverpool clubbing scene was booming and Caroline often frequented venues such as The State, Garlands, the 051 and the Barcelona club. Inspired by this scene, she began to make quirky going out clothes for women — working from her small premises at 16-18 Newington that was funded by The Price's Youth Business Trust. Her designs proved very popular and she hosted fashion shows at Garlands, where transvestites modelled her sequined shift dresses.
Caroline's high street designing continued to flourish and she soon became known as the Vivienne Westwood of the Liverpool fashion world. That said, the clubbing scene was changing and she felt she wasn't challenging herself by making skimpy little outfits so she decided to target a different audience. In addition to this, the fashion world was changing and as things became more online, she began to do a lot more marketing on Facebook and other social media to compliment her direct selling and success at the markets.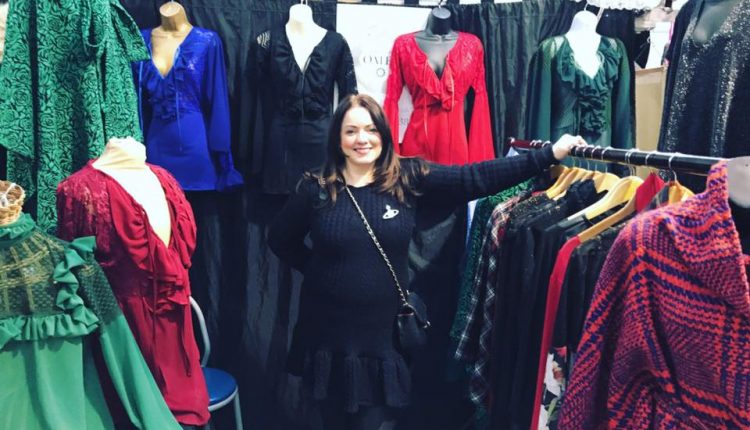 In 2008, Caroline started designing for women her own age, adapting to the changing attitudes, demographics and trends locally and in wider society. Women wanted different things and to go to different places so Caroline became more diverse and created different clothing for different occasions. For the last 10 years, she's been designing a new collection each season — keeping with her classic funky, boho style. The main core of her designs are one offs and limited editions as her customers like variety and garments that are unique.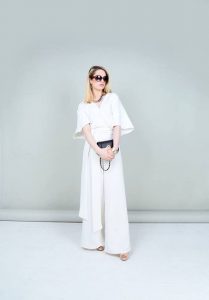 Caroline Oates' new Spring collection is designed with some key events in mind — Mother's Day, Easter, the races, weddings and christenings. Lighter days mean lighter colours and this means that Caroline can be more creative and move away from the conservative winter attire. The new collection was showcased with an urban shoot by Beth Williams of Infipics and set amongst some of Liverpool's iconic architecture.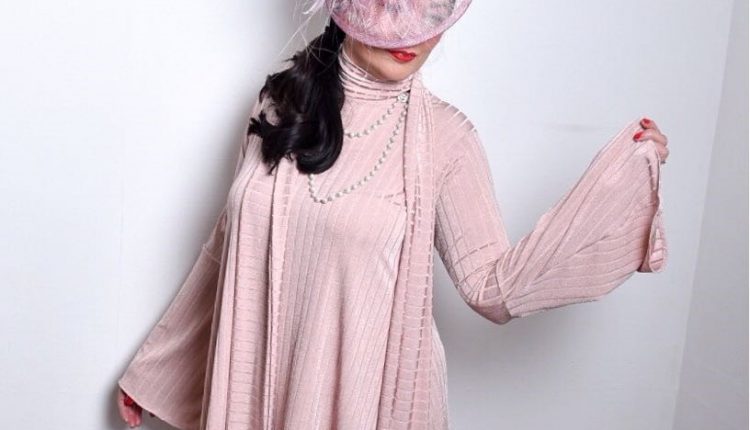 It's been an amazing 25 years for Caroline Oates and it's great to see a local fashion designer continue to thrive in an ever changing and competitive industry. From the intimidating presence of large high street retailers to the saturated world of online shopping, it hasn't been easy — but Caroline has shown that there will always be a market for limited edition and quirky clothing, hand made by a highly talented local designer. Caroline will be celebrating her 25 year anniversary with a big gothic themed party in a local church and at La Vida Liverpool we hope she has a great time — well deserved!
"I believe we can all look fabulous at any age at any occasion whatever the experience — as long as you have style then you can go anywhere. It's been an exciting 25 years — the people I've met are the best part of my job and Liverpool is an amazing place to work." — Caroline Oates
To check out Caroline Oates on Facebook CLICK HERE
Check out Caroline Oates on Instagram at caroline_oates