Here at La Vida Liverpool we love to discover new gems. In this feature, we bring you a very special bar and restaurant indeed called Hope & Smoke — a cool new smokehouse on Allerton Road. Here's the lowdown on it and how it's quickly becoming the place to be in the area….
Check out the Hope & Smoke WEBSITE!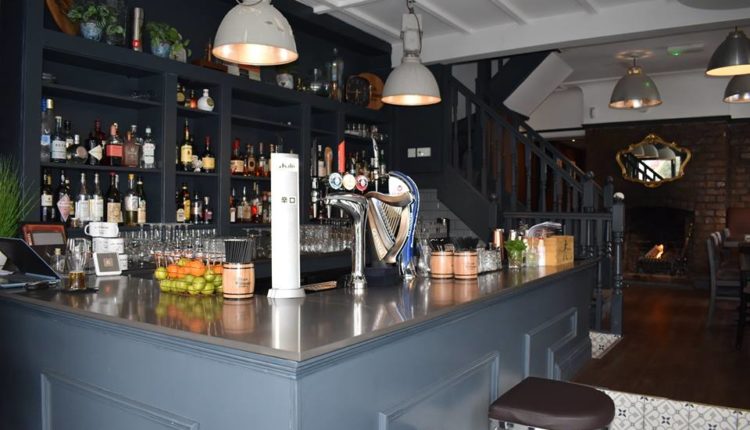 What's Hope & Smoke about?
Situated on the corner of Harthill Avenue, Hope & Smoke is a new smokehouse restaurant and bar opened in January 2019 that's been renovated to a very high standard. Its modern interior is warm and cosy — with comfy booths and a log fire downstairs and a spacious upstairs with plenty of character and original features.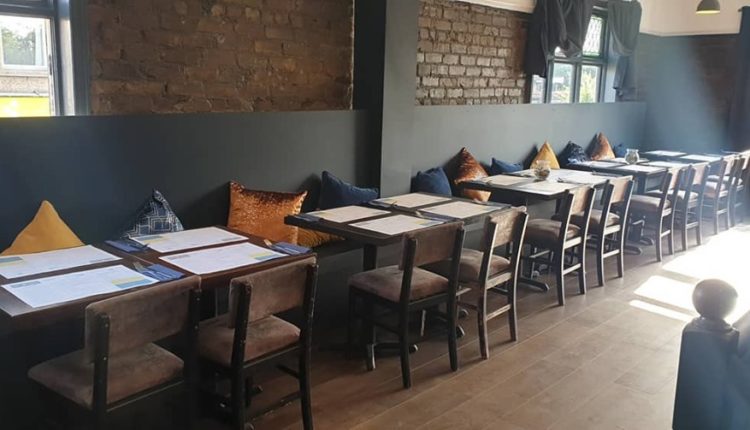 When you hear the word 'smokehouse' you probably envisage fried chicken and huge American portions, but Hope & Smoke is an interesting and unique concept that blends dishes with a smokehouse flavour and a fine dining feel in a relaxed yet stylish environment. Hope & Smoke has that fun, feel good factor fused with fine dining and it works beautifully.
Check out the Hope & Smoke WEBSITE!
What's on the menu?
At Hope & Smoke they offer food smoked to order and they're all about quality over quantity so you'll find a refined menu with a small selection of expertly crafted dishes. Whether you're after small plates, burgers, hot dogs, food from the smoker or food from the grill, you'll find quality dishes each with their own individual twist. They serve a mean Sunday roast too for just £10.95!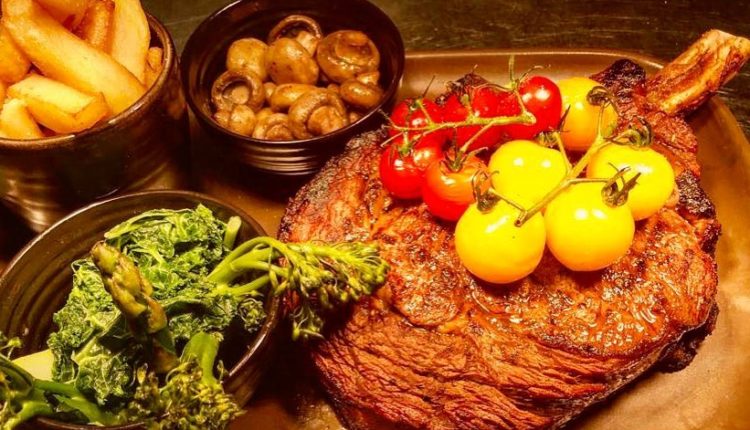 The small plates are absolutely delightful, with lots of colour and substance, so it's a great place for relaxed dining. The downstairs is ideal for informal dining, small plates or a relaxing drink at the bar, whereas the upstairs is perfect for a sit down meal or a private event.
Check out the Hope & Smoke WEBSITE!Our visit….
We visited for their re-launch event on Saturday 14th September. After further refurbishments including sumptuous new décor and booths upstairs and a new Autumn menu, Hope & Smoke were ready to take things to the next level and showcase their new additions to Allerton and beyond.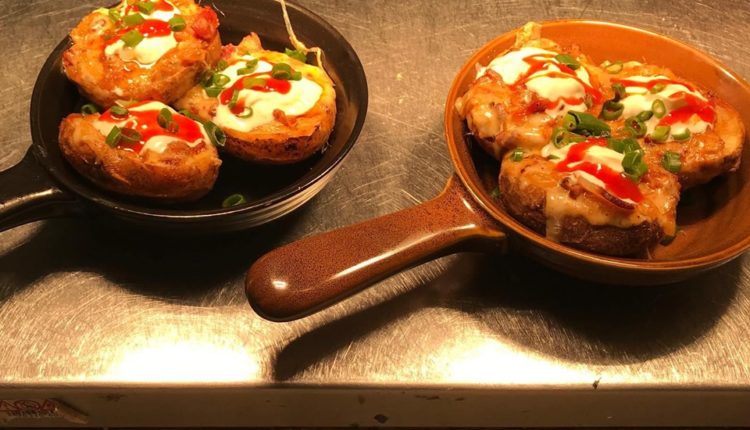 We enjoyed a live acoustic set whilst sitting outside in the sun and sampled some of their new small plates — potato and cheese croquettes with sriracha mayo, smoked haddock and salmon fishcakes with house tartare sauce and black pudding bon bons with spicy wholegrain mustard mayo. Really interesting and unique flavoursome creations — amazing stuff!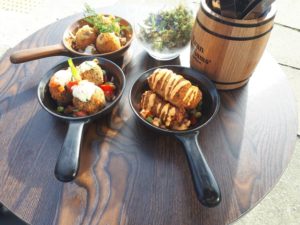 The guys at Hope & Smoke are onto something and there's no place quite like it around. The small team behind the concept are genuinely good people and they've created a special blend of a stylish interior, great service, a relaxed and fun environment and fine dining dishes fused with smokehouse flavour.
Check out the Hope & Smoke WEBSITE!Why we love Hope & Smoke….
There are many things to love about this new gem on Allerton Road. Hope & Smoke is establishing itself as the new place to be in the area and it's clear to see why. An interesting concept that offers the best of both worlds — you can enjoy quality dishes with smokehouse flavour and a fine dining feel or simply enjoy a drink at their stylish bar.
We love the classy modern interior yet fun and relaxed environment and we love the service from the friendly team. If you live anywhere near Allerton you MUST give this new gem a try! If you don't then it's well worth the journey. A very cool place indeed and we're thrilled to have discovered it!
Hope & Smoke / 171 Allerton Road, Allerton, L18 6HG / 0151 724 2186
Check out the Hope & Smoke WEBSITE!
Check out Hope & Smoke on FACEBOOK!
Check out Hope & Smoke on INSTAGRAM!