Here at La Vida Liverpool, we love introducing you to hidden gems — the awesome places off the beaten track that only those in the know are aware of. One such place is Hop/Scotch — a cool new underground whisky bar situated on Constance Street in Liverpool's Fabric District (HERE). Here's what it's about and why we love it….
Check out the Hop/Scotch WEBSITE!
What's Hop/Scotch about?
Opened by Matt Workman and Rebekah Poole in January 2020, Hop/Scotch is a basement venue with brick walls, cool lighting, an old Chesterfield couch, reconditioned furniture, a quality playlist and a great atmosphere. A whisky lover's paradise and one for the connoisseurs, it offers over 100 specialist whiskies, a fascinating range of cocktails, various other spirits and craft, Belgian and world beers.
Despite being one for the connoisseurs, the bar certainly isn't pretentious — nor is it necessarily expensive. There are, of course, rare and limited edition whiskies, but most drams are under £5. Cocktails are typically around £7 and the range of craft beers, IPAs, stouts and others are between £3 and £7. The bar is open Thursdays and Fridays from 6pm and Saturdays from 3pm.
Check out Hop/Scotch on FACEBOOK!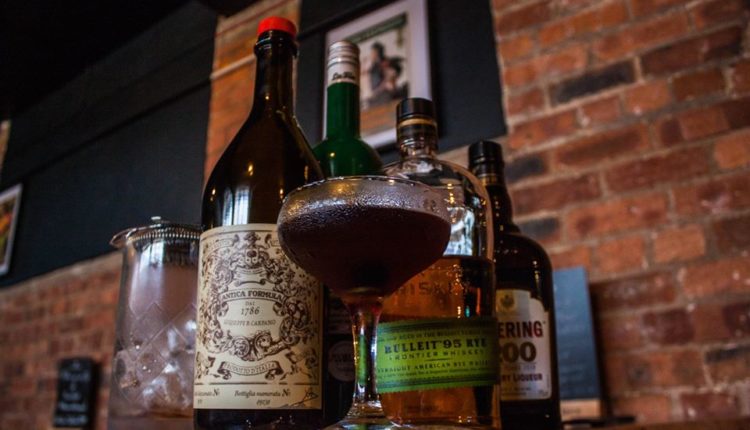 What's on the menu?
With over 100 whiskies on offer, there's something for everyone. Whether you're after Scotch, Irish, Bourbon or even Tasmanian, there's one for everyone's taste. During our visit we sampled a few including Berry Bros & Rudd's smooth and sweet sherry cask matured whisky — 'Malt Of The Month' and great value at just £3.
The whiskies are constantly revolving, as are the craft beers, and during our visit we enjoyed a 7% Chapter Brewing Imperial Stout called '10 Lonely Seconds'. For cocktail lovers, there's a fascinating range of classics such as the Old Fashioned, Whisky Sour and Remember The Maine (featuring Absynthe).
Check out the full menu of drinks on the WEBSITE!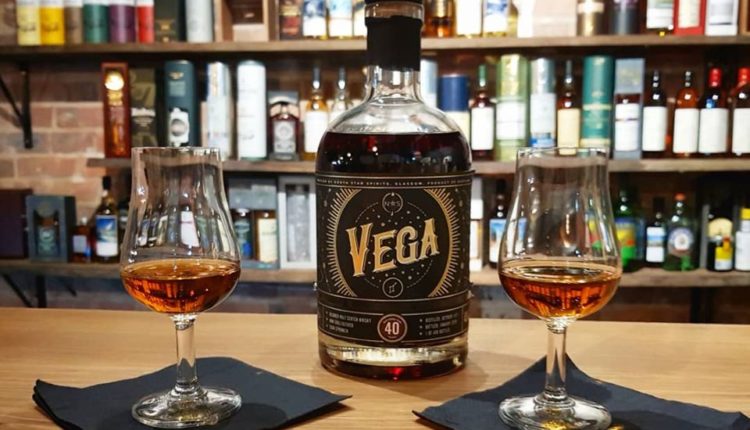 Dram Deliveries and gifts….
Looking for the perfect gift for a whisky lover? Hop/Scotch offers dram deliveries and tailored gift sets, where they can provide a bespoke selection of specialist miniature or large whiskies delivered to their door. Or why not enquire about a whisky tasting session with whisky expert Matt? There are options to suit all budgets.
Check out Hop/Scotch on FACEBOOK!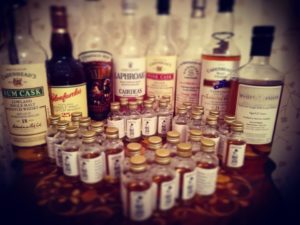 Our visit….
We visited when they opened at 6pm on a Friday and it was great to sample some of the gorgeous whiskies whilst chatting to Matt and Becky. Becky told us: "We love what we've created here and we're eco friendly too so we're plastic free. It's been our dream opening a whisky bar and Matt is so passionate about whisky — he's a total expert!"
Matt continued: "We wanted to bring something completely different to the city — a specialist whisky bar that's friendly and unpretentious and offers great value, with something for everyone. There are so many different types of whisky, so we'll definitely have one to suit any taste. We're planning more live music and events in the future so watch this space."
Check out the Hop/Scotch WEBSITE!
Why we love Hop/Scotch….
We love introducing you to new places and in Hop/Scotch we've unearthed a real hidden gem off the beaten track! We love the owners, Matt and Becky, and their passion and knowledge of whisky. We love the abundance of different whiskies, cocktails and craft beers. We love its style — a super cool underground bar with a great atmosphere. A must visit and highly recommended!
Hop/Scotch / Constance Street, Liverpool, L3 8HB
Check out the Hop/Scotch WEBSITE!
Check out Hop/Scotch on FACEBOOK!
Check out Hop/Scotch on INSTAGRAM!