During the past 6 months, we've been keeping you up to date with the developments of New Brighton's Victoria Quarter regeneration project — notably the fascinating street art that's transformed the area. In this feature we bring you the latest mural, The Black Pearl, that includes a quote from none other than Johnny Depp!
The Black Pearl boat on New Brighton beach is one of the most well-known landmarks in the Wirral. It was first built by local artist Frank Lund and Major Mace. It has now become an interactive artwork that is enjoyed by all age groups and is maintained by a small group of passionate pirates.
Check out Rockpoint Leisure on FACEBOOK!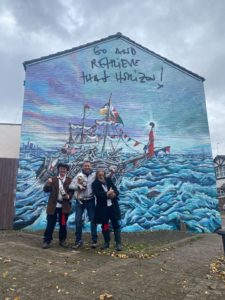 Frank watched on as the Black Pearl sailed off in pieces after it was destroyed by heavy storms in December six years ago and told reporters at the time: "We will rebuild her – we can't not have her, it's that kind of situation."
The community came together and helped rebuild the Black Pearl as they had only just done in May of the same
year when it was set on fire by arsonists. The ship was nicknamed the Black Pearl after the pirate ship that was most captained by Jack Sparrow and Hector Barbossa in the Pirates of the Caribbean.
Check out Rockpoint Leisure on FACEBOOK!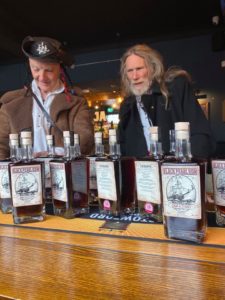 The boat had by this time already become something of a landmark and photos of it had been sent across the world via social media. The most circulated image at the time was one of a rat clutching onto one of the posts during the storm. Word of the then ravaged Black Pearl got to Johnny Depp and he wrote a short letter to Frank which finished with the words: "Go and retrieve that horizon."
Check out Rockpoint Leisure on FACEBOOK!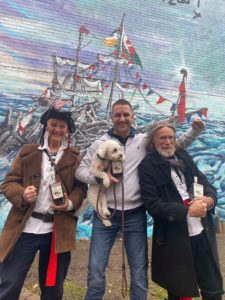 Art Director Alex Marra collaborated with Ultra Kolor and chose to use both this iconic image of the rat as well as the Johnny Depp quote within the mural whilst utilising the scholarly skills of Royal Academy graduate Samual Miller for the seascape background. The mural was unveiled on Sunday 3rd November — the same day as the River Of Light festival!
Check out Rockpoint Leisure on FACEBOOK!