Here at La Vida Liverpool we LOVE Khao Soi Thai in Hoylake! If you read our recent feature on them or if you've visited, you'll be aware that they offer top quality Thai cuisine and fine wine in a stylish setting and with great service — all at a reasonable price.
Not that you need any further reason to visit, Khao Soi are offering 10% off bookings to celebrate Thai New Year and their 1st birthday! Here's the deal and why you should visit….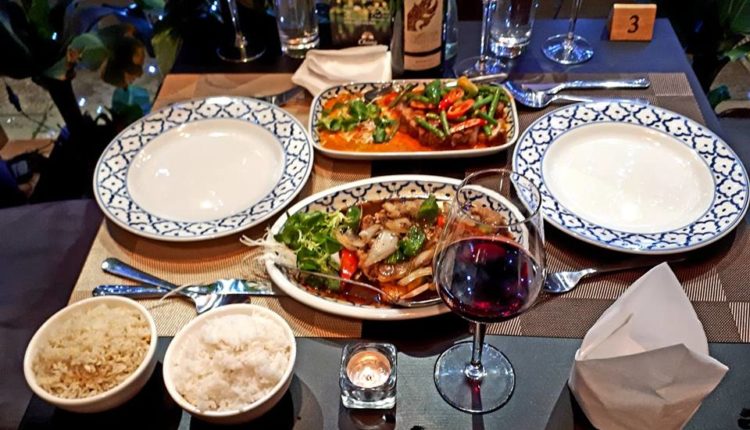 The Thai New Year, or Songkran as it's known in Thailand, is approaching between the 13th and the 15th April and in Thailand there will be wild celebrations in the form of a huge water festival.
Khao Soi Thai restaurant in Hoylake won't be having a water festival unfortunately but they will be offering their customers 10% off all telephone bookings for tables on 16th, 17th and 18th of April!
Check out the Khao Soi menu HERE!
The Hoylake restaurant is one of Wirral's true gems, serving food as close to the true taste of Thailand as you're going to get here in the UK. In addition to Thai New Year, Khao Soi have just celebrated their 1st birthday too, so it's certainly a time for celebration at Khao Soi Thai!
Owners Kimi and Petchai and their lovely team are always fantastic hosts, but expect an even better offering with a 10% discount over 3 days!
Check out the Khao Soi menu HERE!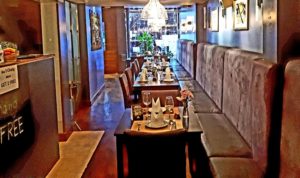 The Thai New Year offer comes in addition to their existing generous offers. You can enjoy 2 starters and 1 main with rice for just £13.50 between 4pm and 6pm, a set menu offering of 4 starters, soup, 3 mains with rice and ice cream to finish priced between £20-£25 per person and buy 3 get one free on Chang beers.
Once you experience the quality of their food and environment, you'll come to realise that this is a steal!
Check out the Khao Soi menu HERE!
During the last 12 months, Khao Soi has developed a reputation as one of the best restaurants in the area amongst those who know — you only need to check their Trip Advisor reviews to find out why.
With their 1st birthday and Thai New Year upon us, it's time to celebrate at Khao Soi and here at La Vida Liverpool we're firmly behind them for their future success! Happy New Year and Happy Birthday Khao Soi!
Khao Soi / 46 Market Street, Hoylake, CH47 2AF / 0151 632 3366
Check out the Khao Soi WEBSITE
Check out Khao Soi on FACEBOOK