As we edge into the warmer season and more and more people visit the Wirral seaside towns, one of the finest restaurants around is opening for lunch service now too! Here at La Vida Liverpool, we're huge fans of Khao Soi in Hoylake and now you can enjoy their gorgeous Thai cuisine in the daytime too — so why not do lunch a little differently?
If you haven't yet been to Khao Soi, we urge you to! With sumptuous decor, great service and Thai cuisine as close to the true taste of Thailand as you're going to get, it's highly recommended. It's great value too, with some fantastic set menu deals in addition to the main menu, and the new lunch menu offers amazing value for money.
Check out the Khao Soi lunch menu HERE!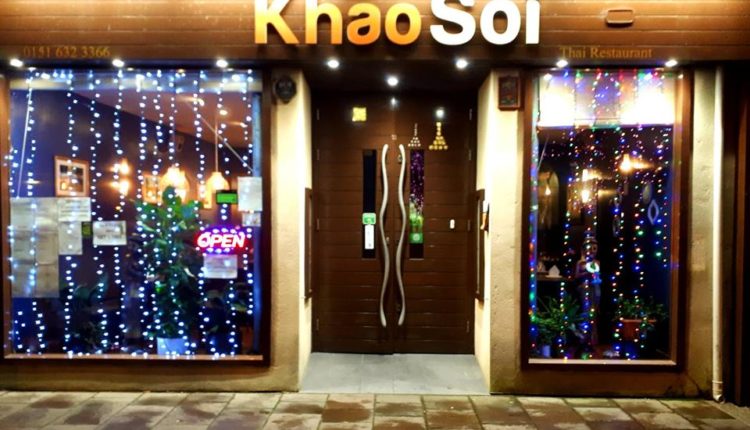 The new opening hours means that Khao Soi is now open for dinner on Tuesday between 5pm and 10pm, then from Wednesday until Sunday they're open for lunch from 12pm until 2.30pm and dinner from 5pm until late. There are a few options for lunching in Hoylake, but if you fancy something different then Khao Soi is a perfect option!
Thai food is known for being full of colour and flavour, with some unique dishes to please any palate, and Khao Soi have plenty of tantalising dishes! On the lunch menu consider dishes such as Stir Fried Chicken with ginger and rice, Thai Red Curry with rice or Khao Soi (a popular Nothern Thailand noodle curry), amongst other mouthwatering options.
Check out the Khao Soi lunch menu HERE!
The lunch menu offers amazing value — you can enjoy 1 course for £7.95, 2 courses £9.95 or 3 courses for just £12! Choose between 4 starters, 2 soups and 11 mains, with dishes that must be tasted to be believed — oozing with flavour and spices.
This new menu comes as a great lunch option for Hoylake residents, but we recommend this to people from further afield too! Here at La Vida Liverpool we love to promote hidden gems and independents, showcasing some cracking must try places, but if you give Khao Soi a visit you'll understand why we say the things we do about them and the many fantastic reviews from diners are testament to that.
Check out the Khao Soi lunch menu HERE!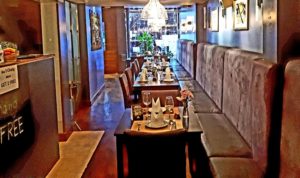 Owners Kimi and Petch have been quietly building something very special there on Market Street, but as the word is spreading about their gem of a restaurant booking is recommended. It's an ideal venue for a celebration too, with private upstairs dining available.
The next time you're contemplating somewhere new to try, particularly for lunch, then definitely consider Khao Soi. A sumptuous interior, great service and quality cuisine — a fine dining look and feel but without the fine dining prices. Don't fancy dining out? They do collection and free delivery with orders over £20 too! You heard it here first! 🙂
Check out the Khao Soi lunch menu HERE!
Check out the Khao Soi main menu HERE!
Check out Khao Soi on FACEBOOK!