Merseyside has a vibrant electronic music scene, from underground warehouse parties to huge sell-out events that attract some of the best DJs in the world. There's also an abundance of amazingly talented local DJs and it's something we like to shout about at La Vida Liverpool. La Vida Liverpool In The Mix is a series of exclusive mixes from some of Merseyside's best DJs to celebrate our thriving scene and provide you with some delightful sounds for your listening pleasure. This mix is provided by Esteban.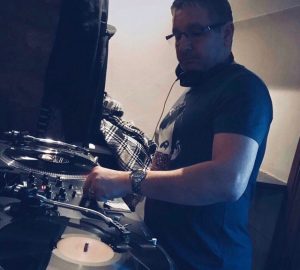 Since his first exclusive guest mix for La Vida Liverpool, Ste Hendry (Esteban) has been a busy chap. His sets in the last 6 months have built up a solid following on Soundcloud and he has several guest mix slots in the bag for prestigious disco podcasts such as Spin City, House Theory Radio Show, Disco Daze, Brother Bear Sessions and Lamb-oh. Ste will end a very productive 2018 with another exclusive guest mix for 'Puzzle Projects Music' where he will join a list of disco heavyweights including Chuggin Edits, Rayko, Dirty Old Vinyl, Goz, DJ ShmeeJay, DJ Osmose and Stephen Richards on their roster.
Ste is delighted to share his second exclusive mix for La Vida Liverpool and showcase the sounds of some of his current favourite producers who are knocking it out of the park in the nu-disco and disco edits scene. Enjoy Ste's latest fun and funky creation for La Vida Liverpool and keep your ears open for a big announcement soon regarding a collaboration between Esteban and La Vida Liverpool!
Check out Esteban on SOUNDCLOUD