Here at La Vida Liverpool, we usually prefer to tell readers what's on in the future rather than report on past shows and events. That said, we occasionally see it as our duty to review things that are very special indeed. This can certainly be said about Little Miss Sunshine — the musical production of the Oscar winning comedy movie that came to Liverpool for the final stop of its tour. An amazing show and an honour to cover it!
For what's on at the Playhouse CLICK HERE!
Rather criminally, this was my first ever visit to Liverpool's iconic Playhouse theatre. As Editor of La Vida Liverpool, I've become well accustomed to Liverpool's thriving theatre scene and our fantastic venues — but to visit this charismatic and historic venue in Williamson Square for the first time through this epic play was a real treat!
For what's on at the Playhouse CLICK HERE!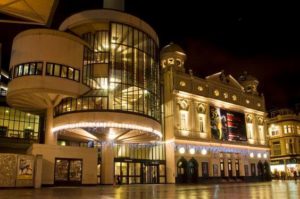 We visited the grand theatre on a Wednesday for the first night of five huge performances. Following a highly successful UK tour, the all singing all dancing extravaganza was met with much anticipation from the Liverpool crowd — all eager to see how the stage version compared to the hysterical Hollywood movie.
For what's on at the Playhouse CLICK HERE!
From the off we were gripped! Tony Award winners James Lapine and William Finn had put together an ever so slightly adapted script that was full of surprises, twists and turns through a family's journey across the U.S. We quickly became familiarised with the American family's complex relationships and from early on we knew we were in for an emotional rollercoaster!
For what's on at the Playhouse CLICK HERE!
This European premier starred the likes of Mark Moraghan (the Scouse actor in Coronation Street and Holby City), Lucy O'Byrne (Les Miserables, Evita, The Sound Of Music), two time Olivier Award nominee Paul Keating (Little Shop Of Horrors, The Full Monty), Gabriel Vick (Les Miserables, EastEnders) and Ian Carlyle (The Lion King, We Will Rock You).
For what's on at the Playhouse CLICK HERE!
All actors were on top form, undoubtedly well oiled following countless hours of rehearsals and many previous shows prior to this last stop of the tour. We became engrossed by the husband and wife trying to keep their family and their sanity together, the crude grandfather, the suicidal gay uncle, the son on a vow of silence, the daughter vying to win a talent contest and the road trip that threw them all together.
For what's on at the Playhouse CLICK HERE!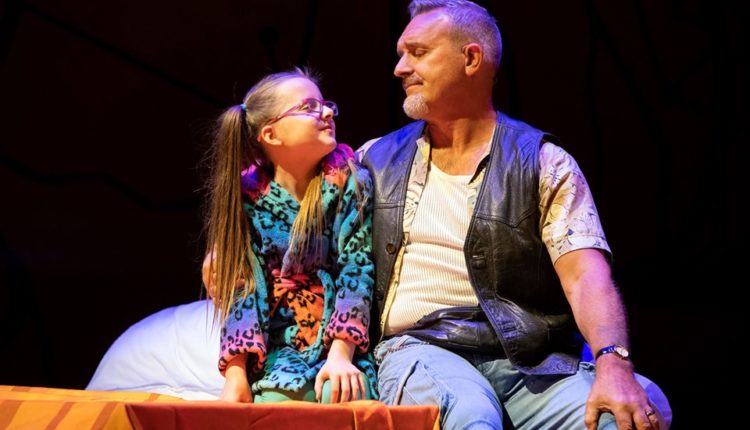 This was true comedy gold and the family dynamics and character interactions were fascinating. Touching on many topical human interest subjects of our modern world, it offered a perfect blend of humour and real serious emotion. The actors were flawless and the musicians above played a background yet vital role in the production — a wonderful live music performance.
For what's on at the Playhouse CLICK HERE!
With a dramatic and hilarious storyline, Little Miss Sunshine is an award winning book and movie — but to see it come alive in the form of a live musical performance really is something else. If you've not yet been to the Playhouse theatre, or not been to a musical before, you simply must! This was an immensely entertaining showcase that had it all and left me promising myself a trip to the Playhouse and a musical again soon.
For what's on at the Playhouse CLICK HERE!
If this production tours the U.K again, we urge you to go and see it! A feel good, uplifting modern family tale with quality acting and a fantastic musical score, it has everything. Also, the next time you're looking for something to do in our great city, don't forget to check out the abundance of quality shows at our theatre venues such as the iconic Playhouse theatre.
Check out the Little Miss Sunshine musical WEBSITE!
For what's on at the Playhouse CLICK HERE!