Just weeks after smashing it at Underground at her first official 'TONi On The Terrace' event, Liverpool's very own 'Queen Of Techno', TONi, is back with another exciting fiesta — this time in the form of an exclusive boat party! On Saturday 1st September, those lucky enough to attend will be treated to techno of the highest order whilst cruising up and down Manchester Ship Canal with the sun setting — what better way to see out the summer?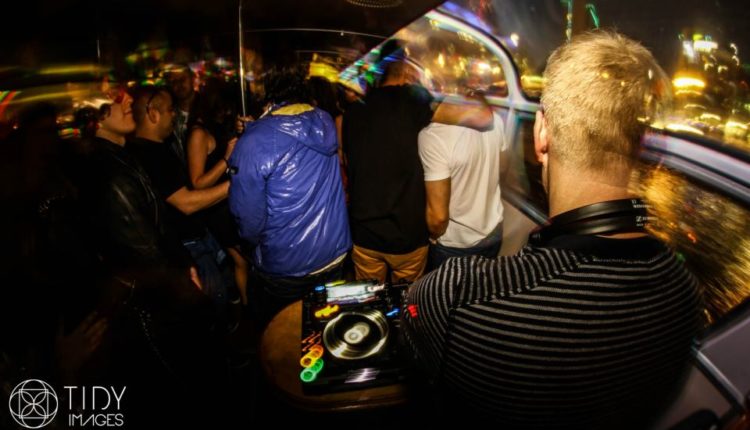 This is technically an invite only exclusive event in conjunction with WAV, but here at La Vida Liverpool we can get you in touch with the main woman herself to book your place on the party boat! Simply CLICK HERE and message TONi on her DJ page to secure your place. The bus leaves The Rocket Pub at 5.30pm on the day and the cost of transport there and back, the boat party and the after party at WAV is £25 all in.
Joining TONi on the waves will be Kole and Fidge — a formidable line up for what promises to be one of the best parties of the summer for those into all things techno. With so many events happening throughout the summer it's difficult to know which ones to attend, but there certainly aren't many exclusive boat parties like this around and this is one not to be missed! As a reminder, this is NOT ticketed so to enquire about getting on the exclusive guest list CLICK HERE and message TONi on her page for more info!
It's been an exciting few weeks for TONi, having hosted her first event and having had her latest release 'Dark Matter' signed by New Violence Records. That first event at Underground was only supposed to be in one half of the venue but the whole place had to be opened up due to how busy it was. TONi's latest release is already making waves and is in great company with a record label that's already supported the likes of Kinnerman, Russ Yallop, The Deepshakerz and many more. She's already had support from the likes of Marco Carola, Luigi Madonna and Kiss FM and added to her regular monthly radio show, things are really blossoming for one of Liverpool's finest techno talents.

Of her latest event, TONi told La Vida Liverpool: "My first proper TONi On The Terrace party at Underground was boss! Every DJ smashed it and the whole place was bouncing! Now I'm itching to do it all over again and I'm made up to be joining forces with the WAV guys for this one — it's going to be one of the best parties of the summer. This definitely won't be your standard techno event — it's going to be a wild, fun and crazy adventure with great people on board the boat and the best quality techno of course! I can't wait and hope to see you there!"
Check out the event on FACEBOOK
Check out TONi on FACEBOOK
Images courtesy of TONi and Peach