Here at LVL we like to party and regularly share with you, our readers, news of the latest events and DJs across the city. Yet, you may very well have never even heard of one of Liverpool's most successful clubbing events, held every week at Fusion on Fleet Street: the Inclusive Clubbing sensation run by a trailblazing community enterprise known as ACE.
Heaving to the brim on a Tuesday lunchtime, this weekly rave is quite simply unique. Organised by Active Community Enterprises, the event brings together a winning formula of live music, Zumba, karaoke and DJing by Carl Le Monde to provide an accessible, bouncing space for citizens of Merseyside with and without learning difficulties to let their hair down and throw some shapes on Fusion's legendary dance floor.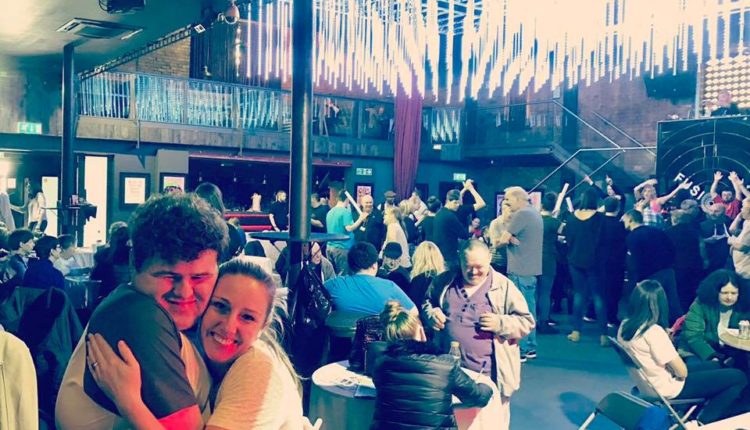 One of the unique features of Inclusive Clubbing at Fusion is that many of the staff who run the event have learning difficulties, making the most of the opportunity to develop their skills in one of Liverpool's most successful clubs, while having a blast in the process!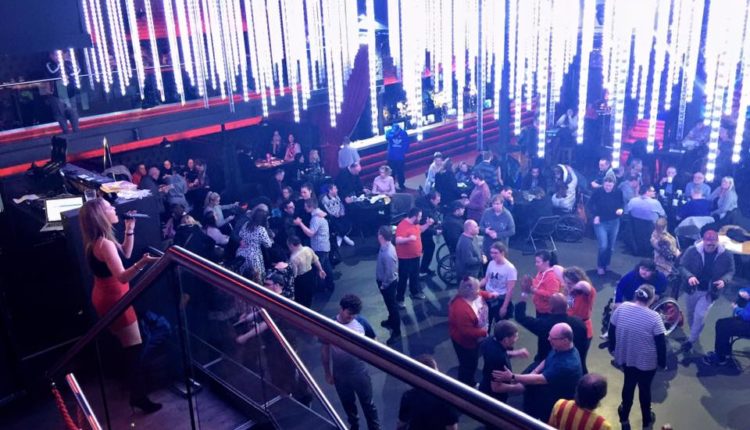 La Vida Liverpool heads down to find out what all the fuss is about. I am accompanied by my brother-in-law and co-writer for this article John Rand. As we head into town, we get our rave heads on and get ready to PARRRTYYYYY!
The place is buzzing when we arrive, and for the very reasonable sum of £2 we make our way into the club. The dance floor is packed and it's not long before we're drawn in to the sheer funky vibe of the event and take to the floor ourselves. 'The best day out' is John's verdict, and I can't help but agree.
We catch up with Stephen Percival, one of the directors of ACE as the event is drawing to a close and he gives us the low-down. First things first though, we need to know, Red or Blue? 'I'm a Blue of course!' What kind of music do you like? 'Bit of everything, mainly miserable stuff!' he quips.
We ask Stephen about how the idea for the event, which has now been running for over ten years, came about: 'It can be quite isolating having a disability, a lot of people have the experience of making friends through parents or relying on support staff … here you can make your own friends and its a great space for people who might want to go out clubbing to experience that' without the chaos of town on a Saturday night. 'It's the idea of community and giving people a purpose, and jobs- they're hard enough to come by at the best of times. We provide fun and energetic jobs through a supported employment programme.'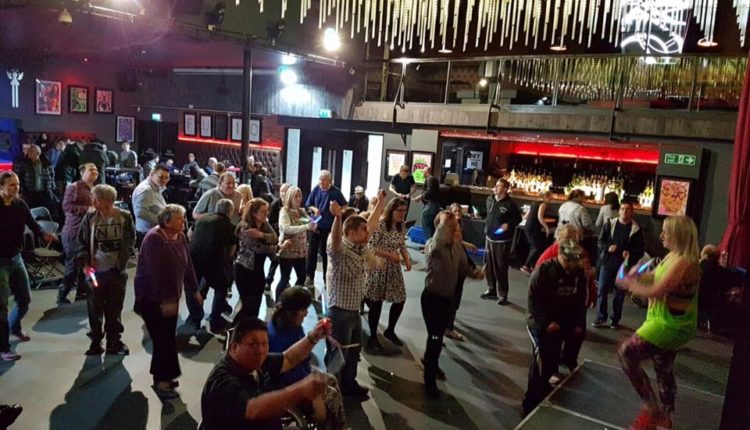 ACE is not just about the clubbing: they also offer support services, take over Woolton Cinema every Friday and have a Community Garden Centre on Marsham Road in Gateacre, which was opened recently with a special appearance by Alan Titchmarsh. There is something for everyone and activities run every week day in various locations across Merseyside.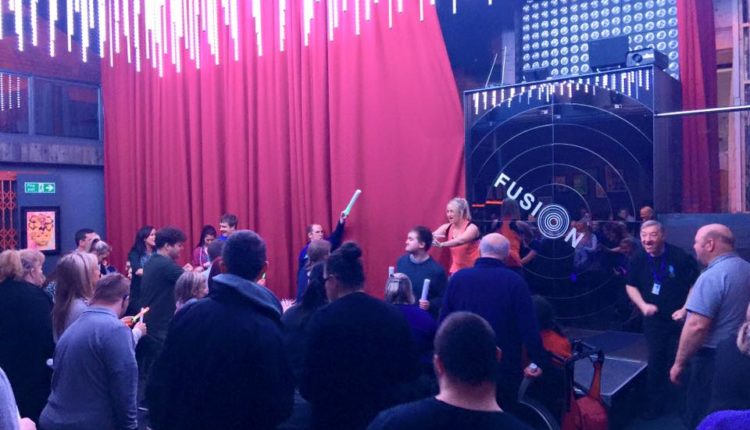 The team also have plans to open an 'ACE Place' in Belle Vale soon, which will have a cafe, gardening shop and be entirely solar powered, styled with a Baltic-area theme of upcycling, and again offering work opportunities and career progression for people with learning difficulties.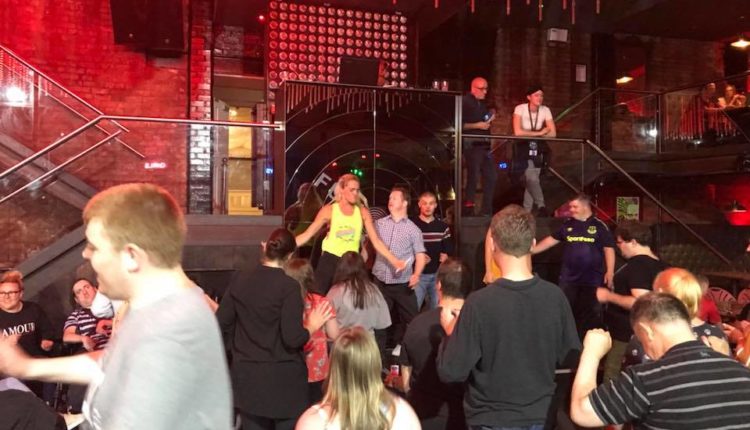 'It will be open to all, not just people with disabilities, but it will also be a great place to show people with disabilities at their best', Stephen explains. If Inclusive Clubbing at Fusion is anything to go by, the ACE Place promises to be a roaring success!
Check out the ACE WEBSITE
Check out ACE on FACEBOOK
Check out Fusion on FACEBOOK
Images courtesy of ACE