So, CBBC launched their Summer Social event in Liverpool and I was there with a very excited eight year old boy, to see what it was all about.  In case you haven't heard the 'CBBC Summer Social' event was a three day festival aimed at children between 6 and 12 years old, an all out bonanza of their favourite TV characters, international music artists and a whole lot more.  Set across the grounds of the prestigious and picturesque Croxteth Hall Country Park estate, it was always set to be something a lot special for the little people.
I interviewed one of the chief organisers of the event to find out a little more about the concept behind the event and how it all came about.  He explained to me that CBBC had already ran a number of smaller open air events over the past six years, but that this was by far the biggest event so far.  He explained that as the BBC "belonged to the public" it was their intent to bring a little of the CBBC magic to its viewers, and provide more of a human connection between the show's stars and the children who view them.
I actually love that concept, the idea of removing the plasma screen barrier between talented, creative adults and tiny minds.  I think allowing the children to make an actual connection rather than a virtual connection is quite lovely, especially in such beautiful surroundings.  It was also nice that a number of live shows were being televised live from the site each day, so the children knew there was a chance they may get their little faces on TV.
So did it work?  I'm very happy to say that it worked splendidly, the event was extremely well organised and there was no end to the activities that the children could get involved in such as meet and greets with their favourite stars, live bands on stage, interactive workshops, storytelling tents, and much more.  By 3PM I was happy to take refuge under a tree, as parents wear out quicker than children it would seem.  But I really like that contrast, on one hand you have the high octane world of children, and on the other, a place in nature to retreat to when it all gets too much and you need a little time out.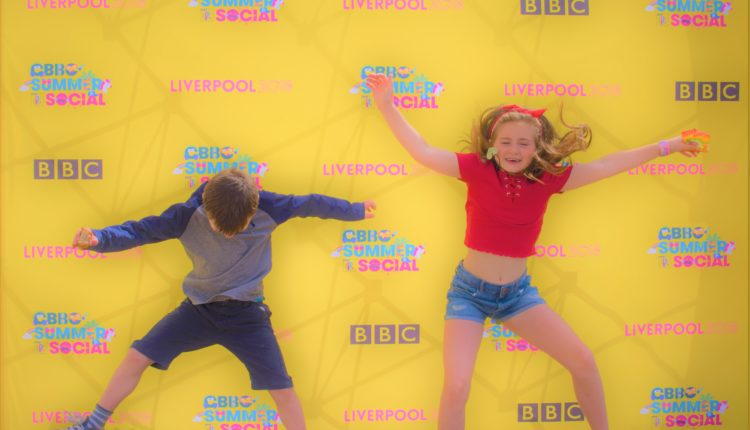 In fact I really needed that contrast, after eight goes on the fair, a dance at the main stage, buying 2 helium balloons that were set free from captivity within 3 seconds of being purchased, an 8 year old tomato sauce and sausage roll spitting speckled melt down, and meeting Elmo.  I REALLY NEEDED SOME TREE TIME!    And it was there for me.   On top of all this there was free access to the petting zoo which unfortunately; we just didn't have time for as there was so much to do and so little time to do it in.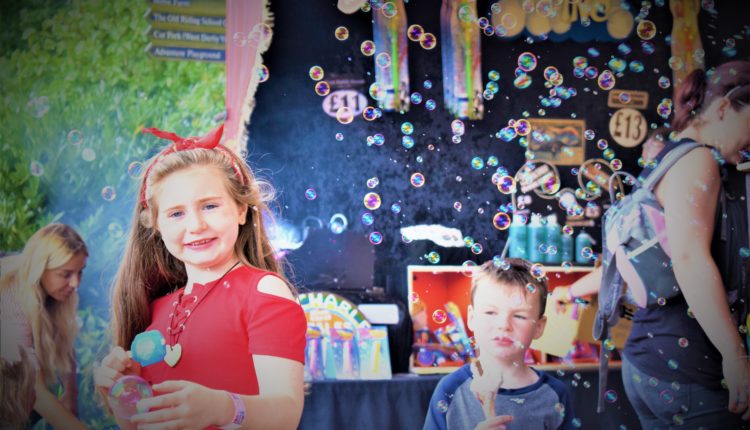 Now it is a little more expensive than your average day out with the children so I feel it is only fair to mention that, as most families are working to a budget, especially during school holidays.  With ticket prices approaching almost the £40 mark per child and per adult; it can get quite expensive and the £10 per car parking fee does seem a little harsh on top of this.  I did voice this to the BBC and the response was that with an event of this size, with so many stars attending and with such organisation involved, the ticket price does not even begin to cover the price of the event, and they were rather reliant on the revenue income from the live shows being broadcast from the festival to cover all costs.  So in their defence the ticket pricing would not seem to be profit driven, based on what I was told.  I would advise anyone on a budget to bring a packed lunch though as food and refreshments were also quite expensive on site.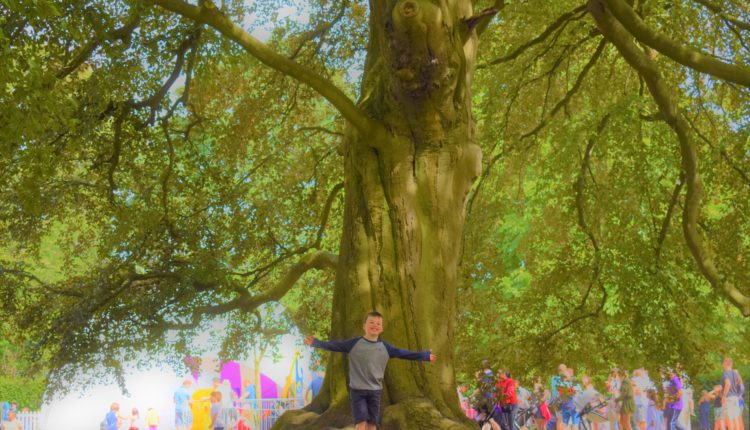 All in all, it's a brilliant day out for the kids with a little of everything they may want, but a tad expensive so be prepared for that, and maybe pick up some sandwiches from Tesco on the way.   They're probably only going to get sprayed all over you during the obligatory day out meltdown I've learnt through experience. Oh the joys of parenting!
Check out the CBBC Summer Social HERE!
Images by Ged Thompson