We recently introduced you to Wirral's 'best kept secret' — a little gem in the Wirral countryside called The White Owl. Following their amazing new bar and later opening hours, the latest development is their new menu and here we explore what it's all about….
Check out The White Owl on FACEBOOK!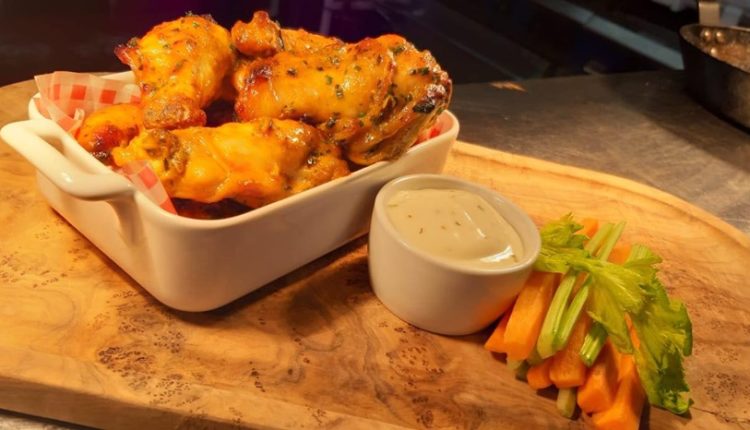 What's The White Owl about?
If you've yet to discover The White Owl, a visit is simply a must! Located off Thurstaston's long Station Road, the farm building is surrounded by fields and enjoys panoramic 360 degree views and views over to Wales.
The perfect country retreat without having to travel far, The White Owl is a fantastic option for breakfast, lunch, dinner, tea or coffee, an evening drink, live music or a private function. It's becoming a popular getaway and perhaps it's no longer such a 'best kept secret' as it once was.
Check out The White Owl on FACEBOOK!
What's the new menu about?
On the new menu you can still enjoy mean breakfasts — something The White Owl has developed quite a reputation for amongst those in the know. The lunch menu offers starters, amazing value 'small plates' (classics for less than £5 but enough to fill), salads, sandwiches, wraps, burgers and specials.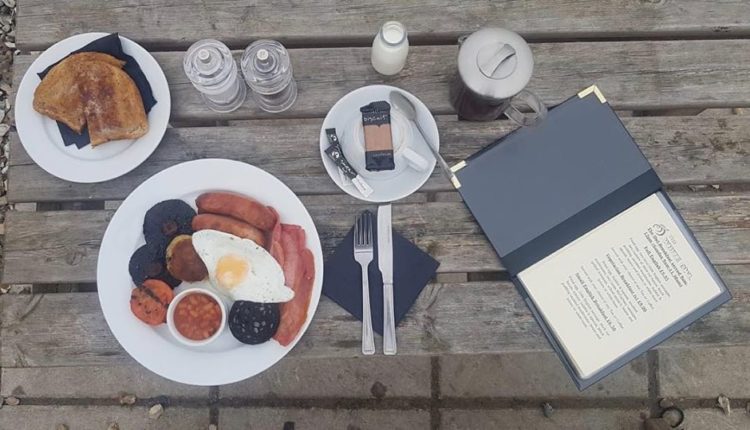 The main menu offers a great range of starters, classics such as fish and chips, gammon and steak and casual dining options such as wings and burgers. The White Owl offers great value, variety and quality in a beautiful setting. Don't forget — they have an amazing new bar if you just fancy a quiet evening drink.
Check out The White Owl on FACEBOOK!
Our visit….
As Editor of La Vida Liverpool, I sometimes look for quiet places to work away from the office. One Monday recently I visited The White Owl and WOW — what a peaceful, tranquil and calming environment to work in! Sitting at the large new bar and drinking coffee before a gorgeous gammon and eggs from the new menu was a perfect start to the week!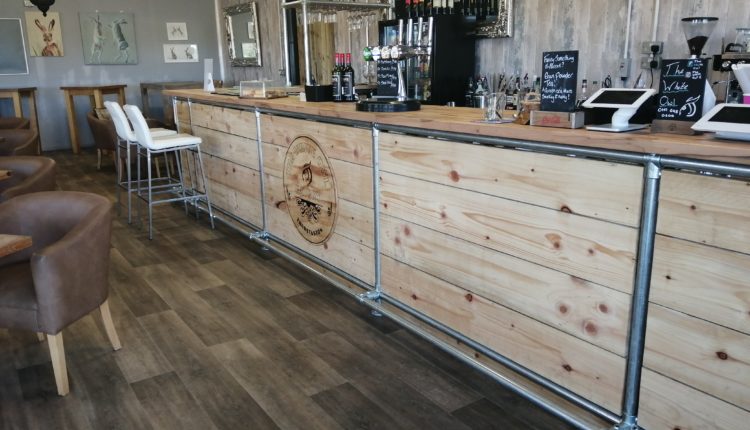 Owner Geb White and his wife joined me and Geb told me: "More people are starting to discover us now and although we often get busy, it's still a really peaceful place to be. The country air, the nature — it has a calming effect on people."
Geb continued: "We're constantly evolving in regards to what we offer and the new menu has been very carefully prepared. Our Head Chef is very talented and has put together a varied menu to suit all throughout the day. We're really proud of our quality, variety and value."
Check out The White Owl on FACEBOOK!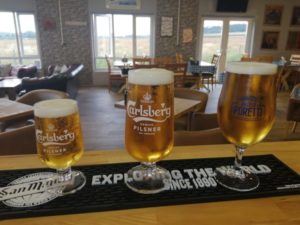 Why we love The White Owl….
We love The White Owl for its stunning location and for all it offers. The new menu is another reason to love this countryside gem — with a great variety of food and drink available any time of day or night.
It's been great to watch this hidden countryside gem evolve and we look forward to keeping you in the loop about what's happening there. An amazing place and a visit is highly recommended!
The White Owl / Station Road, Thurstaston, Wirral, CH61 0HL / 0151 648 0800
Check out The White Owl WEBSITE!
Check out The White Owl on FACEBOOK!