An exciting new restaurant has opened on Liverpool's iconic Hope Street! Following the success of three other restaurants in two years, Silk Road have brought their unique concept to Liverpool's theatre district and here we tell you what they're about, what the new restaurant's about, what's on the menu and why you should visit….
Check out the Silk Road WEBSITE!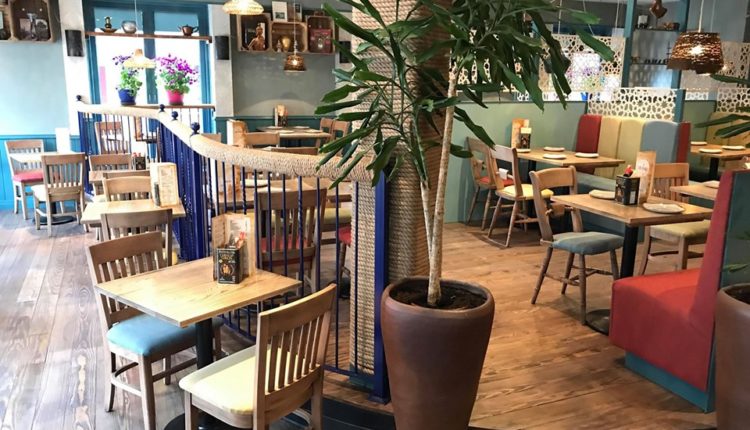 The Silk Road journey….
Two years ago, on 22nd June 2017, Chris Williams and his friend Javier opened Silk Road in Heswall. Using their vast experience in high level hospitality roles and their love of travelling, they created a concept of offering small plates from along the Silk Road trade route in a fun, vibrant, colourful environment.
Offering a variety of mouthwatering flavours from the Pacific to the Mediterranean, the idea is that you can take the Silk Road journey yourself — sampling various dishes along the East meets West trail. Silk Road soon became a huge hit and in less than two years they opened a restaurant in Beetham Plaza (Liverpool) and in Bramhall.
For the Silk Road menu CLICK HERE!
The new Hope Street restaurant….
Despite having three other restaurants with the same concept, Silk Road on Hope Street has its own unique personality. The spacious, light and colourful restaurant situated adjacent to the Liverpool Philharmonic is a fun and vibrant destination for casual dining with travelling memorabilia and features.
Open 7 days a week from 12pm (from 9am at weekends), it's a great place to drink or dine any time of day or night. Whether you're after breakfast (they do boss breakfasts at the weekend), lunch or dinner, there's something for everyone and if you're savvy there are some amazing offers!
On Meat Free Monday enjoy 50% off vegetarian and fish dishes, it's 3 for 2 on tapas dishes on Tuesdays between 7pm and 10pm, £10 bottles of Prosecco on Thursdays, 2 tapas dishes for £8 every lunchtime and 2 for 1 cocktails every day between 5pm and 7pm! Follow their Facebook page to keep up to date with ongoing offers.
Check out the Silk Road WEBSITE!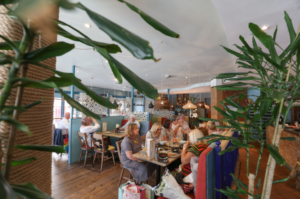 What's on the menu?
One look at the menu and you'll be spoilt for choice! Whether you're after South Indian king prawn, Pad Thai noodles, Sri Lankan curry, a Greek or Moroccan salad, Spanish chorizo, Turkish meatballs, Persian lamb, Chinese pork or something else — there's an eclectic mix of dishes and a multitude of combinations!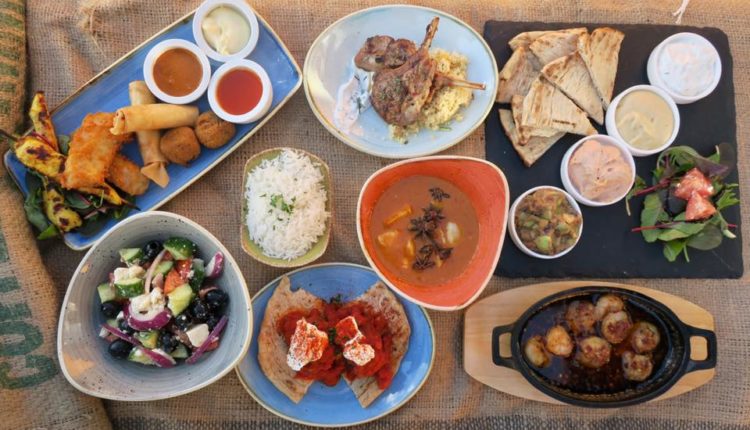 It would be easy to think that having such variety they may sacrifice quality — but this is not the case at all. Their dishes are masterfully refined by their highly talented and versatile chefs and there's a reason they've been so successful in such a short space of time. As regards drinks, they've got that well covered and they're big on cocktails!
For the Silk Road menu CLICK HERE!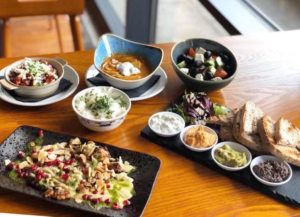 Our visit….
We attended the grand opening of the new Hope Street restaurant and what an event it was! We were treated to sangria, wine, small plates, paella and a beautiful acoustic set. There was so much to sample and it's safe to say that a trip to Silk Road plays havoc with the taste buds!
Chatting to co-owner Javier, he told us: "Chris and I have been working very hard on this project for the last two years but the secret ingredient is passion. We're passionate about quality food from all over the world and creating a fantastic experience for our customers. We've got a great team of staff with good energy and we love making our customers happy!"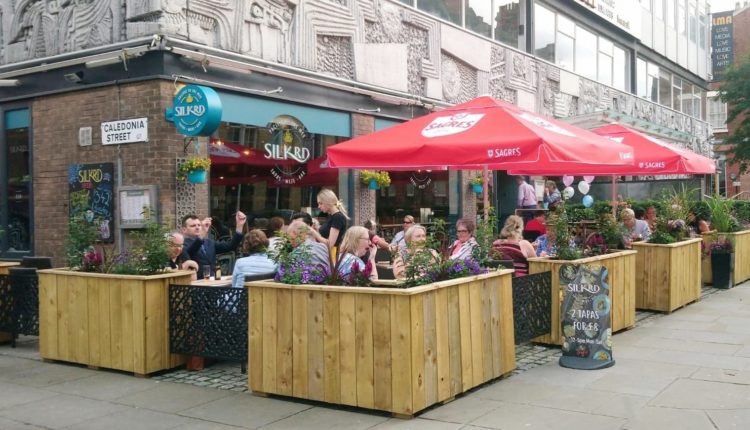 Why we love Silk Road….
If you love cuisine from around the world and love travelling, Silk Road is definitely for you. The tapas concept isn't new, but what they offer at Silk Road and their variety of small plates is very special indeed! We love what they've done during the last two years and their latest addition on Liverpool's iconic Hope Street is a must visit!
We love the new Silk Road and its spacious, relaxed and vibrant feel — offering a mouthwatering selection of refined dishes from the Pacific to the Mediterranean. If you're looking for an eclectic mix of colours, culture and quality cuisine then check out Silk Road and plot your journey through the iconic East meets West trade route.
Silk Road / 88 Hope Street, Liverpool, L1 9BQ / 0151 706 0707
Check out the Silk Road WEBSITE!
For Silk Road Hope Street CLICK HERE!
For the Silk Road menu CLICK HERE!
Check out Silk Road Hope Street on FACEBOOK!
Images courtesy of Davethepap/Activate Digital and Silk Road