Here at La Vida Liverpool, we've recently been celebrating the revival of Wirral's seaside town of Hoylake — with fantastic community hubs such as Whitt's End and The Lake putting the town back on the map. In this feature, we bring you some exciting changes at one of Hoylake's iconic pubs, The Ship. With new landladies, a new food menu and lots of great things planned for 2019, there are some amazing things to tell you about….
What's new at The Ship and who are the new landladies?
The Ship is one of Hoylake's legendary pubs, with a spacious interior, a cracking beer garden (it's being nominated for a British Horticultural Society beer garden award this year) and a long standing R.N.L.I and Hoylake Rugby Club affiliation.
It has suffered choppy waters in recent times but there's sun on the horizon since local girls Laura Ryding and her daughter Kayla took the helm in December 2018. Laura arrives following 6 years at West Kirby Social Club and with her daughter's passion, ambition and drive, they're already making waves.
It's not been plain sailing and there's been lots to do since taking charge but they've made some great steps towards turning the pub around. They've enhanced the recent refurbishment with a warm colour scheme and a new carpet and are turning the pub back into a real community hub again.
There's a big emphasis on charity with things such as charity coffee mornings and regular charity lottos where you can win a £50 bar tab and they've rekindled the relationship with the R.N.L.I (they've recently just donated £200) and Hoylake Rugby Club. The Ship is dog friendly and has a relaxed, friendly community feel again.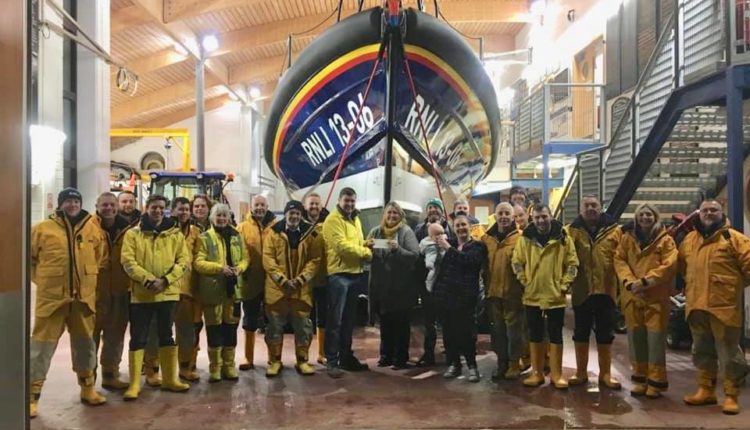 What's on at The Ship?
Where to start? The mother and daughter super team have been working at a rate of knots to create a fun pub with loads going on. On Tuesday afternoons there's 'Singo Bingo' with the hilarious 'El Blanco' — a fun bingo and singing event with a raffle and jackpot — followed by a quiz in the evening.
Wednesday evenings are about Irish acoustic sessions, it's darts night and open mic on Thursdays and on Fridays the legendary guitarist and vocalist Gary Murphy plays from 4pm followed by Billy Myers. On Saturdays expect more quality live music. Laura has great contacts in the music industry to top acts are guaranteed.
There will be themed events throughout the year for all the major occasions and The Ship will once again be a venue of choice following the Summer Strum Ukulele festival and for the Hoylake Live charity festival. The Ship has also been chosen as one of the west Wirral venues for the Ale Trail on 8th June.
As regards live sport, expect all the top events to be shown — particularly rugby given its strong connections with Hoylake Rugby Club — and food offers will be available during sporting occasions. If you have a local group who wants somewhere to host meetings, The Ship is open to use as a space for community gatherings.
What's on the new menu?
Hoylake has such a diverse and vibrant offering as regards places to dine and The Ship are now offering a no nonsense quality pub grub menu. After careful recruitment of a kitchen team, they now offer great value starters, sharing platters, all day breakfasts, burgers, grilled options, pub favourites, salads, pasta, pizzas and desserts — served from 12-8 Mon-Sat and 12-5 on Sundays, with traditional roasts available on Sundays too.
On Mondays it's 2-4-1 between 12-4pm on all mains. With Laura's previous pub experience, she's brought in quality cask ales, beers and spirits and you can be sure that there's something for everyone.
Our visit….
We visited The Ship to check out the gorgeous new interior and enjoy a pint with Laura and Kayla to hear their thoughts on the exciting future. Laura told us: "This pub has such a great history and has been a pillar of the Hoylake community for years. We're looking to revive that reputation and make it a friendly place for everyone with plenty going on and loads of fun!"
Laura continued: "Hannah and Tom at Whitt's End over the road have been doing great things this past year and the work Loz and Vicky have done to turn The Lake around is amazing. We're looking to do the same here — giving the people another great place in Hoylake to socialise, adding to the revival of this fantastic town. Come and have a pint with us and see what we're doing — everyone is welcome."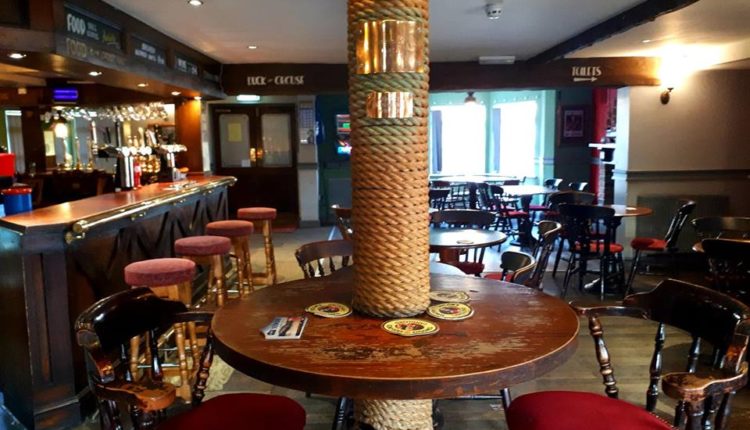 Why we love The Ship….
Hoylake is a wonderful Wirral coastal town and we love to see pubs, venues and restaurants doing great things to get it back on the map and vibrant again. We love the latest developments at The Ship and that it has been taken on by a local mother and daughter team with the passion and experience to make it great. We love its friendly, community spirit under the new landladies.
We love the new interior and, as ever, its famous beer garden. We love the new bill of entertainment and the many great things on throughout the week and year. We love the new menu — another great place to eat and drink in Hoylake. Here's to The Ship sailing into the sunset and here's to the future of Hoylake.
Check out The Ship on FACEBOOK!