Noubalm has been making waves since moving into its quaint premises in Oxton — changing lives through unique, handmade, natural and organic skincare and wellness products and a diverse range of bespoke beauty and holistic treatments.
We visited one afternoon and talked with award winning founder, Sara Williams, to find out more about the brand, its ethos and origin. What was meant to be an hour visit turned into almost three as we uncovered the beautiful story behind the North West's most talked about clean, green hand made skincare brand. We also discovered the enormity of what Noubalm is doing for people both locally and across the globe….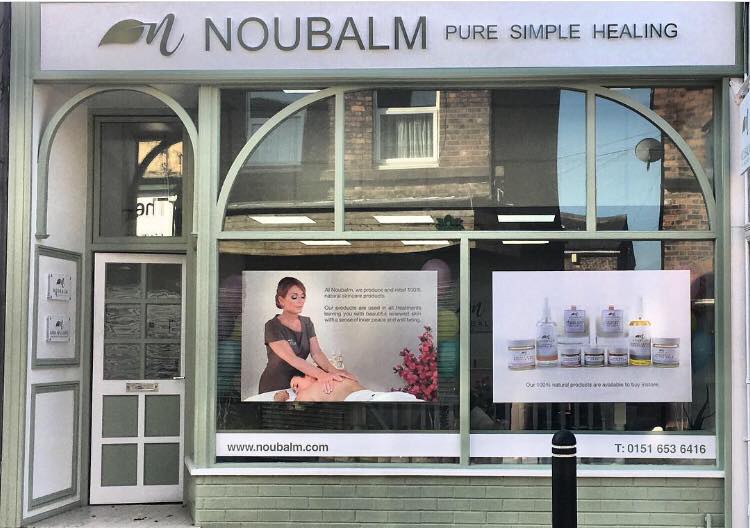 What's Noubalm all about?
Noubalm is a skincare and wellness brand doing great things in terms of making people look and feel good, working from the inside out! Sara and her team have been working wonders for those who need to de-stress and take time away from day to day strains, as well as healing skin conditions such as eczema, acne, psoriasis, and rosacea and healing people suffering with stress, anxiety, depression and those affected by cancer.
Based on Christchurch Road in the heart of picturesque Oxton Village, Noubalm offer a wide range of luxurious and bespoke holistic and beauty treatments including: their own tailor made Noubalm facial and body care menu using the full Noubalm skincare range, a unique aromatherapy massage menu using their own pre-blended aromatherapy healing oils, reflexology, Indian head massage, aromatherapy, reiki, hair removal, lashes, brows, manicures, pedicures and much more!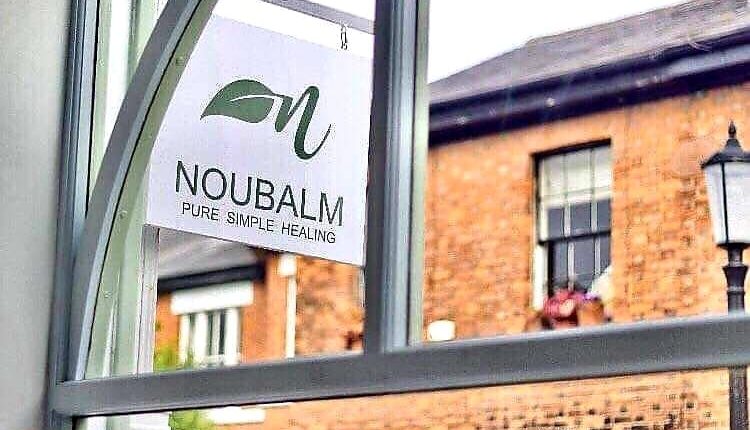 They have a 'Zen Den' offering intimate and one to one sessions of restorative yoga, meditation, trigger point pilates, life coaching and other practices. They also offer fully accredited beauty and holistic training courses with certification upon completion — accredited by the Sara Williams beauty and holistic school all under the same roof! Noubalm is also a great choice for ladies' pamper parties — with treatments, bottomless healing and wellness teas, organic prosecco and hand made guilt free canapes available.
Their online shop offers all Sara's beautiful creations such as bath oils, body butters, face masks, luxury age defying elixirs, healing and sleep balms, soy wax healing candles and melts, her incredible healing and wellness teas in loose leaf or carefully selected tea bags, gift sets, vouchers and much more. Noubalm are completely organic, chemical free and ethically sourced creations all made on site by Sara by hand and contain carefully selected ingredients that have been producing amazing instant results.

The Noubalm story….
We visited and enjoyed cups of one of their healing wellness teas (Heavenly Healing with Rooibos, natural black pepper, chamomile, clove, cardamon, orange peel, ginger, cinnamon, apple and blackberry) whilst chatting to Sara. The instant calm you feel as soon as you walk through the door is quite something. We talked with Sara at length as she explained:
"I've been a beauty and holistic practitioner for over 20 years but whilst on the outside it looked like I was living a happy life helping others, inside I had been fighting a battle since the age of four. I was suffering in silence with crippling anxiety that led to not attending school and locking myself away from day to day reality which eventually resulted in a breakdown.
As my anxiety grew I started to experience side effects such as vertigo and fainting due to the high volume of medication I had been given by the GP. As I was continually ill or run down I can only now say my body was starting to shut down after years of internal fear. I headed for a breakdown at the age of 36 and ultimately had to stop work on my clients at my home based salon in Bebington.
After various visits to the GP and cocktails of prescription drugs that made me like a zombie, I soon realised that I needed to find another way to heal myself. A doctor, whom I'm still in contact with, told me I need to heal myself like the way I heal others and something just clicked inside me and that is where my journey began.
I've been blending aromatherapy oils since 1999 so I took my box of oils and started blending for myself and slowly day after day I was on a self healing journey I never would have known was going to change my life and the lives of so many others. I started to visit our local mental health charity, WIRRAL MIND, and with their support I started to see a slight light to my own spiritual awakening.
My full recovery has taken over four years now so doesn't happen over night and there have been ups and downs along the way. I changed my whole lifestyle around, changing my diet completely and finishing my relationship with all chemicals, processed food and alcohol and stopping taking all medication. I began to listen to meditation in the evening for self healing whilst going to sleep, as one of the worst conditions of my illness was insomnia. With this I began to focus on gaining my strength back again as my family and young children at the time were all growing very concerned.
As I started to become a little stronger I spent some time in London gaining further qualifications in natural skincare products and nutrition. I knew once I returned back to work I could no longer use the products I had been using on my clients as they contained too many chemicals and I was feeling pretty sure I would no longer allow any chemicals enter my system. I was now well on the way to becoming clean and extremely green.
So the small idea came about of making my own natural products for myself to use for my own health and to hopefully convince my clients to believe in me and the changes I was about to make in their treatments too. I began to educate them on the dangers of the unknown chemicals in many high street products.
I had to work extremely hard from here for a long time, putting my many years knowledge of being an aromatherapist together with my new qualifications I had gained in London to becoming the founder of Noubalm. To say there were many hurdles to jump is an understatement. Whilst working on Noubalm I also went on to gain 7 oncology diplomas, enabling me to work with those affected by cancer whilst gaining my teaching qualifications — enabling me to open my accredited training school and of course I had to have the skincare packs ready for students to use on my courses.
By this stage my family were becoming extremely worried I was doing too much and thought I should take a step back as after all I was still suffering with anxiety! I just felt like a huge jigsaw puzzle and slowly but surely as I grew stronger my puzzle, being my body, was starting to take shape with a huge passion to heal me and anyone out there who needed help.
I realised that I held the power inside me to heal myself and didn't need all the prescription drugs — ironically, the things I'd been doing in my career to help others were actually some of the things that saved me. I was already offering people all round beauty and holistic treatments from home and as I got more creative and knew it was working for me I started feeling such a passion for my work and understanding the benefits natural ingredients have on the body. I started to see some unbelievable results on clients' skin and clients started to see and feel an astonishing difference — they were then asking me to make them a small pot for them on their next visit.
Over a period of three years working days and nights, demand had grown so much for products, courses and treatments. I had become too busy to work from home and I eventually took the leap and opened my first Noubalm flagship store in Oxton, Wirral, offering products, treatments, courses and cancer care. We have a great team here now and I'm so proud of what we're doing to help people."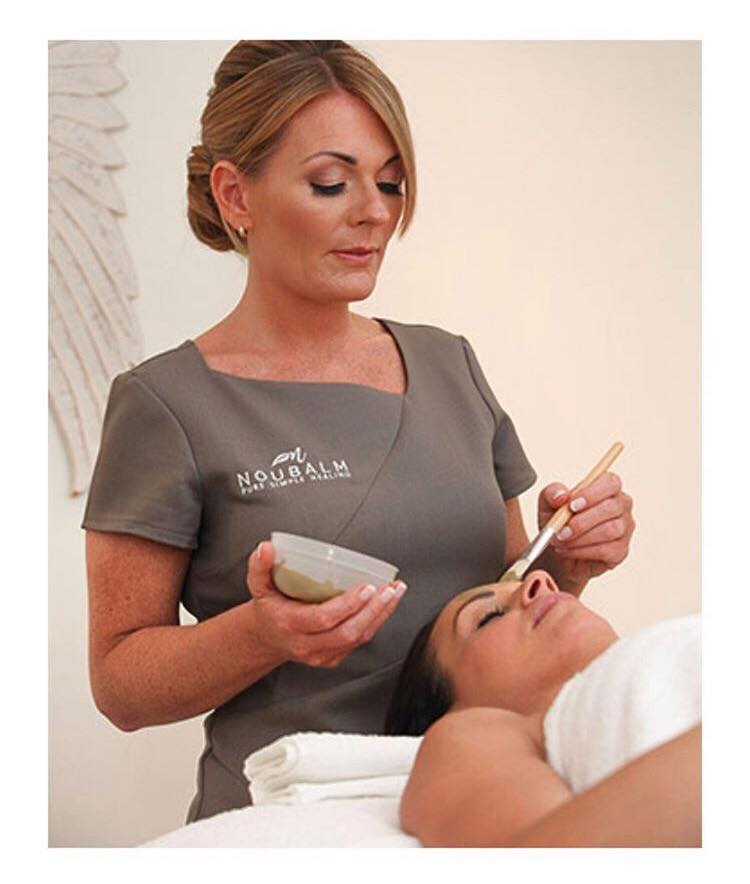 Noubalm treatments
Whether you're looking for aromatherapy, massage, reflexology, reiki, a bespoke facial, hair removal or a delux manicure, Noubalm have something for everyone at their pure, simple healing space. One thing about Noubalm is they don't rush you in and out and everything is done in such a relaxed calming manner. It's all about the experience and they go above and beyond to make you feel better when you leave than when you arrived.
Sara explained: "Here at Noubalm we're much more than just another 'clinic'. We're about the whole spiritual and emotional experience. We like to get to know everyone who visits and tailor treatments to them. We always go the extra mile and provide complimentary express treatments if we are free for anyone passing to sample the range of products and I'm not strict on time limits — for us it's all about making our customers feel completely rejuvenated from the inside out."
Check out the range of Noubalm treatments HERE!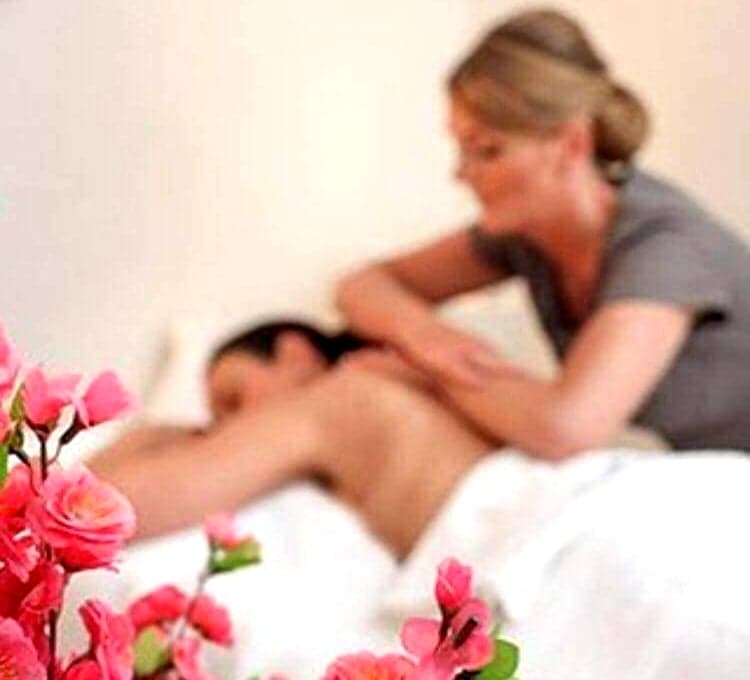 Noubalm cancer care
Sara explained: "Noubalm was the first holistic clinic in Wirral to be certified to work with those affected by cancer and we've already seen some great results. The beauty and holistic treatments are endorsed as a beneficial complementary therapy, working hand-in-hand with conventional medical treatments and early results show that complementary therapies may help ease physical and emotional symptoms and offer a more integrated approach to healing. Noubalm offer a free treatment for any one affected by cancer."
Check out Noubalm cancer care HERE!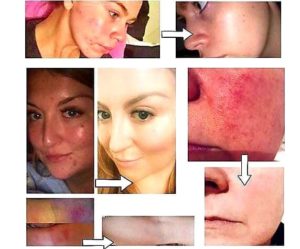 Noubalm products
Sara explained: "It all started following my breakdown when I was working from home and began experimenting mixing facial product ingredients on my clients. The results were amazing and since that initial experimentation I have developed a refined range of natural and organic facial and body products, oils, balms, waxes, candles and teas. I have some unbelievable case studies where I have completely cleared severe skin conditions and helped many people with mental health problems from small children to as old as 85."
She continued: "Having suffered badly from anxiety myself, I have a particular understanding with people who suffer. I have created a special gift box that is very close to my heart as they were the first products I ever made for myself. It's called 'The Internal Peace Box Of Calm' and includes the full Internal Peace Range, a pulse point oil, bath and shower oil, soy wax melts and loose leaf tea to provide an all day support for those with mental health problems — from the moment you wake to the end of your day. Noubalm products have really taken off and we distribute internationally. But you're not obliged to buy, you can just pop in for a chat and have a cup of healing and wellness tea — we just ask that you make a donation to WIRRAL MIND."
Check out the Noubalm online shop HERE!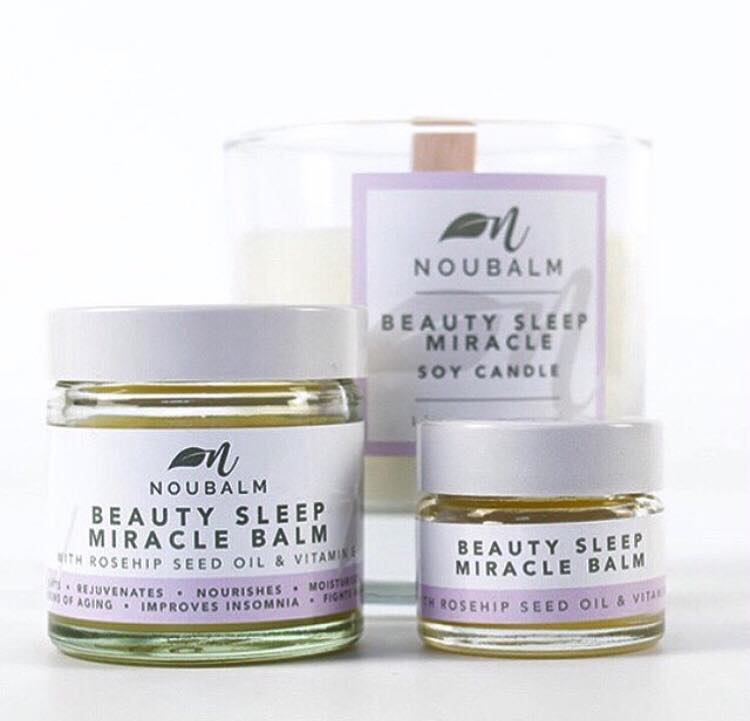 Noubalm courses and classes
Sara Williams beauty and holistic training school offers courses in all aspects of beauty and holistic treatments, from full body massage, facials, aromatherapy, reflexology, manicure, pedicure, waxing and more — both for beginners and qualified therapists. Noubalm's founder, Sara, has over 20 years experience working in many areas of the beauty and holistic industry and the courses are accredited by The Guild Of Beauty Therapists. The short intensive courses result in full certification despite no case studies or written exams being required.
Check out Sara Williams training courses HERE!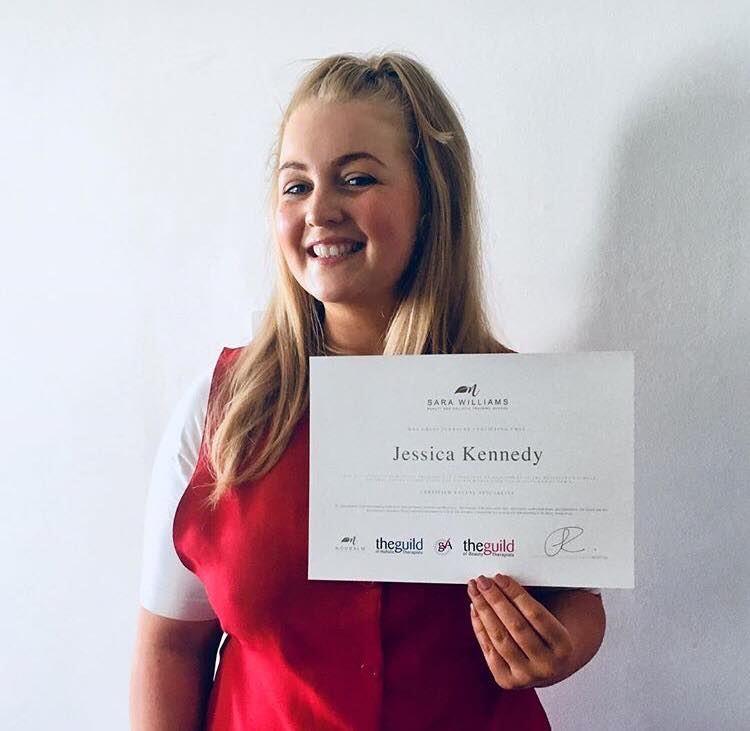 What next for Noubalm?
Our visit and talk with Sara gave us an in depth understanding about Noubalm and what it's all about — an all round wellness brand making people feel and look better on the inside and outside via a wide range of treatments, natural products, courses and classes. We discovered their ethos and their commitment to changing lives via their body, mind and soul philosophy — providing a spiritual experience as opposed to being merely a 'clinic'. But what next for Noubalm?
Sara told us: "I'm very proud of what we've achieved here in a short space of time and some of our reviews are overwhelming. To think that it all started with my own suffering and journey of self healing is amazing and I want that to provide others with inspiration. We're doing great things and really helping people but it doesn't stop here. I've got exciting growth plans for the brand so if you don't come and see us in our Oxton centre, you may just see us popping up somewhere near you soon! Our doors are open to anyone — even if you just fancy a cup of healing and wellness tea and a chat in a calm and tranquil environment, our door is always open!"
Noubalm / 46 Christchurch Road, Oxton, Wirral, CH43 5SF / 0151 653 6416
Check out the Noubalm WEBSITE
Check out Noubalm on FACEBOOK
Check out Noubalm on INSTAGRAM