La Vida Liverpool loves to celebrate the abundance of talented music artists that Liverpool and the North West has to offer. We enjoy shouting about the wonderful diversity on our doorstep and the many different styles and genres available from guitarists, vocalists, beatbox artists, rappers and more. In this feature article, we bring you JohnPaul.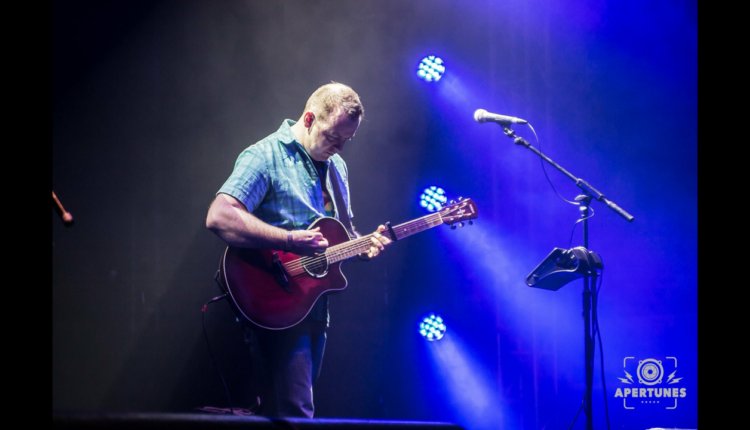 Born on the Wirral, JohnPaul is a very talented musician with a lot of experience under his belt. Labelled as 'One of the best loop artists in the North-West', JP is rapidly making a big name for himself! With two albums already streaming worldwide, brought out completely independently, JohnPaul is quickly being recognised as a musician with gut feelings, talent and a real knack for entertainment.
His third independent album 'Walking Home' is now out on general release and available to buy and stream as well as physical CD. Walking Home is all about returning to his home town, love, and rediscovering who you are. With a folk, americana and rock feel to the album, tracks like "Boscastle" will get you rocking whilst "Control of Me" will have you opening your heart.
Live, using a loop machine, microphone and guitar, you could be forgiven to think there is a full band on stage as JohnPaul's clever use of looping is quick and creative whilst entertaining both the audience and other musicians alike. He has learnt to hone his skills from the ground up — you can see his experience and talent shine through and watching him deliver a 12 layered vocal track called "Hey" on a loop machine, with just his voice is truly awe inspiring.
JohnPaul is gaining a decent following on social media, where he streams a lot of his performances live. JohnPaul is normally found playing gigs around the North West of the UK either with his guitar (or a keyboard) in hand, a loop machine and playing some very original and unique material.
Check out JohnPaul's WEBSITE
Check out JohnPaul on FACEBOOK
Check out JohPaul on YOUTUBE