Here at La Vida Liverpool, we love telling you about gems we've discovered and we recently discovered one of our best finds yet! In this feature we bring you a very special place indeed — a place of magic, mindfulness and sheer beauty. Here we introduce you to the delightful Mimosa Tea Garden!
Check out Mimosa Tea Garden on FACEBOOK!
What's Mimosa Tea Garden about?
Situated on the edge of Eastham Country Park, hidden away behind the visitors centre, you'll find Mimosa Tea Garden — one of the most peaceful and beautiful places to visit around. Surrounded by trees and birds, it's a nature lover's paradise and you'll discover an abundance of arts, crafts and quirky decorative features.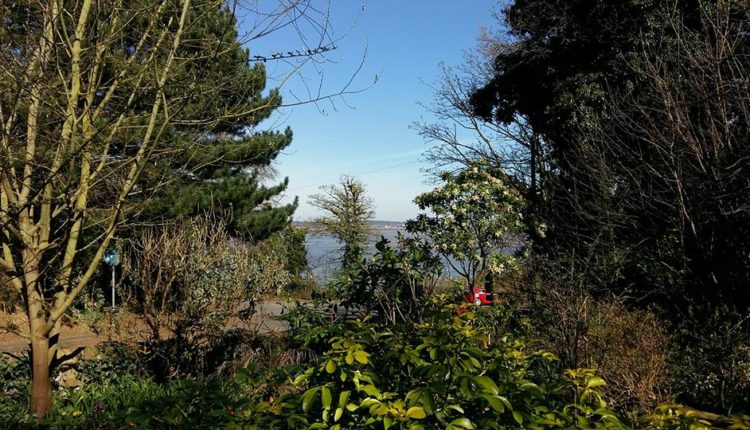 Mimosa Tea Garden was opened in 1972 and is now owned by art enthusiast Pat Gibson-Saxty, who inherited it from her parents. Since taking on the tea garden, it has been her long term labour of love — continually adding things to the constantly evolving project. There's plenty to explore and lots to admire in this little slice of heaven on earth.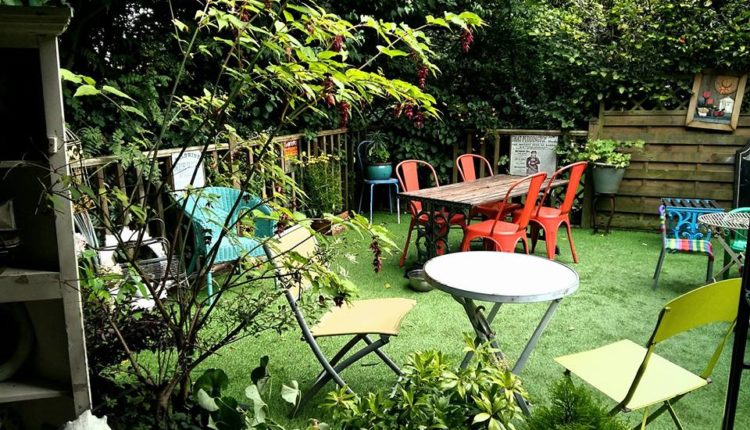 Loved by those who know about it, Mimosa Tea Garden has won awards for being a business that's added value to the area. It's dog friendly and great to visit any time of year — with heaters located within the various outside shelters and blankets available for both humans and dogs. Mimosa Tea Garden is open 7 days a week from 10am — 5pm.
Check out Mimosa Tea Garden on FACEBOOK!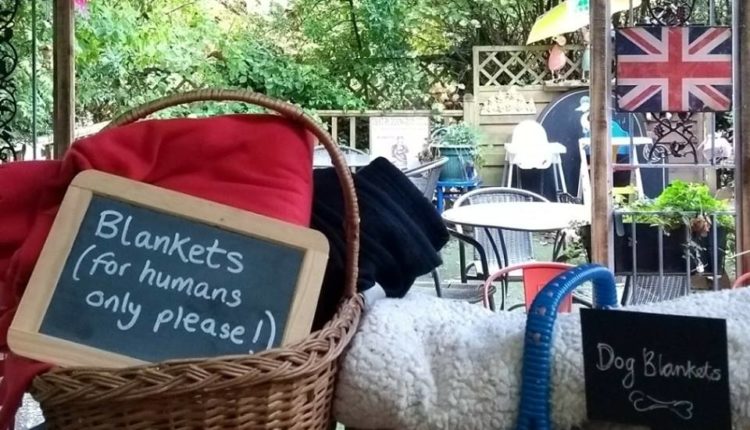 What's on the menu?
Mimosa Tea Garden, unsurprisingly, has a quality range of teas and it's hugely popular for afternoon tea and special occasions. They use locally based Adams & Russell for top quality coffee and they offer a wonderful selection of home made cakes and scones.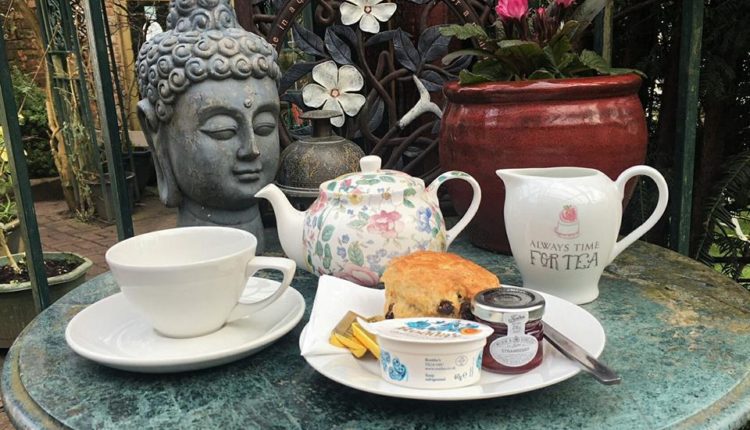 You can enjoy quality breakfasts (they use an award winning local butcher) and seasonal specials such as chilli, soup and scouse. They also offer plenty of vegetarian, vegan and gluten free options. For those with a sweet tooth they have a great range of Cheshire Farm ice cream, they have plenty of kids options for those with children and they also have all sorts of treats for dogs.
Check out Mimosa Tea Garden on FACEBOOK!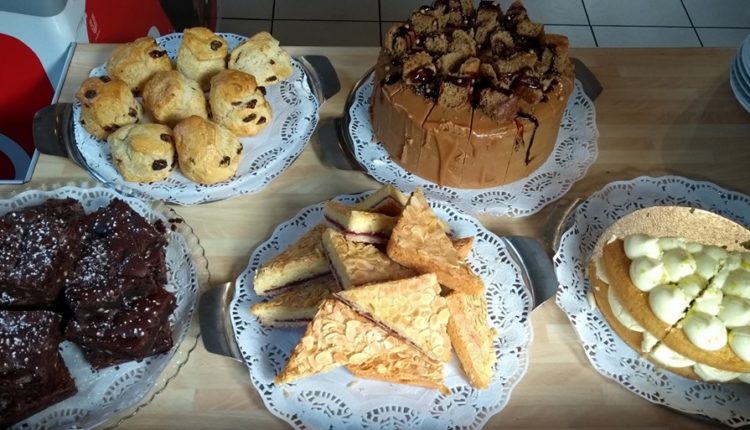 Our visit….
We visited this little gem after taking a walk through the woods of Eastham Country Park and admiring the breath taking views over The Mersey. Upon entering Mimosa Tea Garden, you instantly feel an overwhelming sense of calm and tranquillity and a certain type of mindfulness from being surrounded by greenery.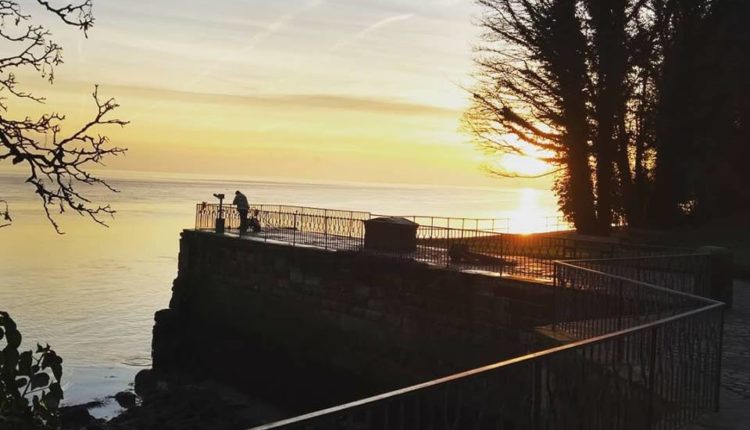 I enjoyed a silky smooth coffee courtesy of Carol (one of the lovely members of staff) and chatted to a regular visitor, Pete, who was there with his dog Biscuit. He told us: "This place really is magic you know and you notice something different every time you visit. It's so calming and I love coming here with the dog — it's a very special place."
Owner Pat arrived and showed me around the garden and also her home — the quaint cottage attached to it. She told us: "I don't do this to make lots of money. For me it's about creating a peaceful space where people can enjoy it and take time out from their hectic lives. I'm an art lover, so it's also about showcasing people's art and creativity."
Check out Mimosa Tea Garden on FACEBOOK!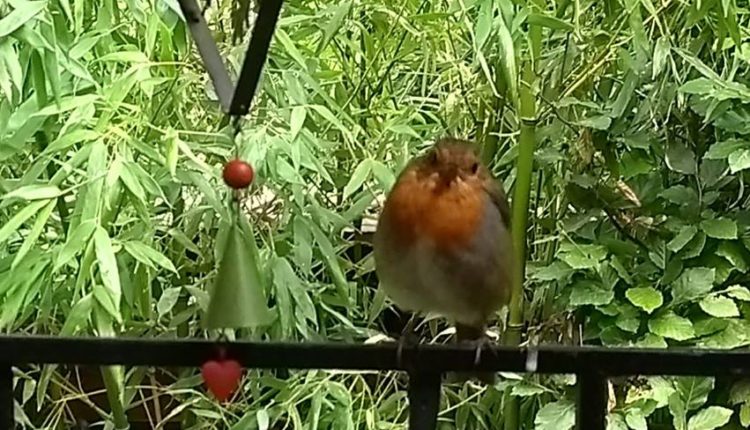 Why we love Mimosa Tea Garden….
We take great pride in showing our readers some of the real gems we discover and in Mimosa Tea Garden we bring you one of the most beautiful places around. We love its tranquillity and natural beauty and the quality food and drink that it offers in a calming environment. We love its ethos and its magic and strongly recommend a visit — it's good for the soul.
Mimosa Tea Garden / Eastham Country Park, Green Lane, CH62 0BH / 0151 327 1554
Check out Mimosa Tea Garden on FACEBOOK!
Check out Mimosa Tea Garden on INSTAGRAM!