West Kirby's new rock café and bar, Wild Inn, is quickly becoming one of the coolest venues on the Wirral and it's already being nominated for awards. With a big emphasis on quality music (a great playlist guaranteed and top live acts), live sport on BT and loads of other things going on, it's the place to be in West Kirby!
As we head into the winter months, the guys at Wild Inn have made sure that there's plenty to do at their boss rock café and bar and in this feature we bring you what's on in the next few weeks. Check out Halloween weekend in particular — it's going to be amazing with three unbelievable nights planned!
Check out Wild Inn on FACEBOOK!
Fri 18th Oct: Full House
Info: Catch the popular local party starters playing as a duo. These guys know how to create a boss atmosphere and expect covers of Nirvana, The Rolling Stones, Iggy Pop, Talking Heads, T Rex, Bob Marley as well their own original stuff. A great night guaranteed!
Check out Wild Inn on FACEBOOK!
Sat 19th Oct (12.30pm): Everton v West Ham
Info: Can Marco Silva keep his job? A high pressure match that's surely a must win for The Toffees! Wild Inn is getting known for having a fantastic atmosphere during football matches so you can be sure of a great start to your Saturday with this early kick off!
Check out Wild Inn on FACEBOOK!
Sat 19th Oct: Connie & Will
Info: The popular local duet are back with sweet guitar playing and female vocals as they play classic covers! Complementing each other amazingly, they always put on a top notch performance!
Check out Wild Inn on FACEBOOK!
Wed 23rd Oct: Genk v Liverpool
Info: An important Champions League match for The Reds! You'd expect a Liverpool win and you can certainly expect a top atmosphere at Wild Inn! It may be midweek, but the live sport and boss tunes don't stop at Wild Inn!
Check out Wild Inn on FACEBOOK!
Fri 25th Oct: John Wynne (loop artist)
Info: If you've not yet experienced a live loop artist's performance then John Wynne is a great guy to introduce you to the magical art! John Wynne is a one man entertainment machine who will blow you away with his creative covers of classics we all love! A crowd pleaser and a genius, there aren't many artists who can put on a live show like this guy!
Check out Wild Inn on FACEBOOK!
Sat 26th Oct: TBC
Thurs 31st Oct: Rocky Horror Show
Info: Get your weekend started early and celebrate Halloween in style! This Rocky Horror Picture Show is going to be Wild in every sense of the word! Rocky Horror fancy dress is optional but encouraged and there'll be loads of drinks offers such as 2 for £10 Halloween cocktails from master cocktail barman Liam! The classic movie will be playing and there'll be a Halloween rock playlist throughout the night! Women get your maids outfits on and men wear your suspenders — it's going to get Wild!
Check out Wild Inn on FACEBOOK!
Fri 1st Nov: Dead Rock Stars
Info: Another Wild night planned for the Friday! This theme is dead rock stars and people are encouraged to wear fancy dress of either dead versions of current rock stars or dead rock stars such as Elvis or Michael Jackson! Again, expect drinks offers and a rock Halloween playlist. One thing for sure is there won't be a night like this around!
Check out Wild Inn on FACEBOOK!
Sat 2nd Nov: Day Of The Dead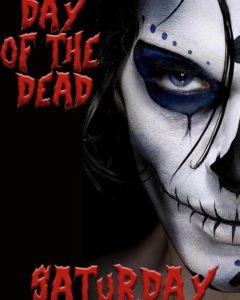 Info: Another mad night expected! This time in line with the Mexican Day Of The Dead festival, expect masquerade fancy dress, a face painter, another boss spooky rock playlist and loads of themed cocktails and drinks offers. If you've not yet been to Wild Inn, these guys know how to party and it's going to go off!
Check out Wild Inn on FACEBOOK!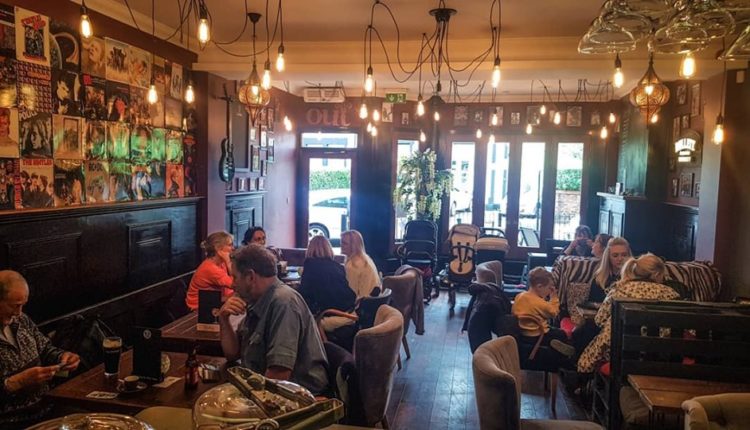 Why we love Wild Inn….
Without doubt one of the coolest venues around, we love what they're doing at Wild Inn! Liam and Sean seriously know their music, coffee and cocktails and whether you're after a chilled afternoon with a great playlist or a Wild night of live entertainment, you won't want to leave! Keep up the great work guys and see you soon!
Wild Inn / 38 Banks Road, West Kirby, CH48 0RD
Check out Wild Inn on FACEBOOK!
Check out Wild Inn on INSTAGRAM!