In this feature we meet with local filmmaker Liam Simonsen at the legendary Molly's Chambers to enjoy their 'Best Roast On The Coast'. Liam has gained local fame recently for his Youtube vlogs and video walks, showcasing different parts of the local area, so it was great to collaborate at a place we both love to visit!
Check out Liam's channel on YOUTUBE!
Molly's Chambers is one of the best live music venues in the region but this video was filmed on a Sunday, as we sampled their premium German beers, their quality roast before watching the England match. With a huge roast including chilli sprouts of all things, ABK and Worsteiner beers, Southern Comfort slushies and live footy, it was a great day!
Check out Liam's channel on YOUTUBE!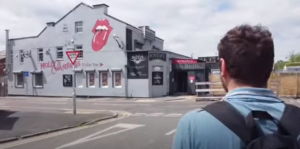 During the video collaboration we talk about this fantastic venue, whilst sharing our creative journeys and discussing what we do and why. It was a pleasure to finally meet Liam in person after being Facebook friends for a while and watching his informative and entertaining videos filmed around Wirral and Liverpool.
Check out Liam's channel on YOUTUBE!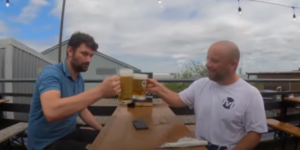 A well made video and a really fun day — it was also great to see award winning filmmaker and the legend that is Phil Perez. If you're looking for great food, top quality beer, live football and live music, Molly's Chambers is the place to be! Here's to future collaborations between La Vida Liverpool and Liam Simonsen!
Molly's Chambers / 167 Bridge Street, Birkenhead, CH41 1AY
Check out Molly's Chambers on FACEBOOK!