Far away enough to feel like a proper escape yet within a couple of hours of Merseyside, Anglesey is ideal for a relaxing break and we sought refuge one Sunday at Château Rhianfa.
With plenty of beauty spots and hidden beaches to explore, Anglesey is the perfect destination for a rural retreat and there's a very special hotel on 'The Island' that we highly recommend….
The Hotel
Situated near Menai Bridge, Château Rhianfa is a Grade II listed French-style château steeped in history. Built in 1849 for Sir John Hay Williams, the luxury hotel previously known as Plas Rhianfa is an architectural masterpiece.
Hidden away in a secluded spot on the banks of the Menai Straights, it boasts breathtaking views of Snowdonia. and with various lounges and rooms and beautiful grounds, there's plenty to explore.
In addition to being a majestic château with stunning views and impressive grounds, Château Rhianfa is also a haven of hospitality — expect quality service to match the sublime setting.
Château Rhianfa is an ideal destination for a short break, fine dining, afternoon tea, weddings and events and has won awards such as the Visit Wales Gold Award and 'Most Romantic Wedding Venue In Wales' award.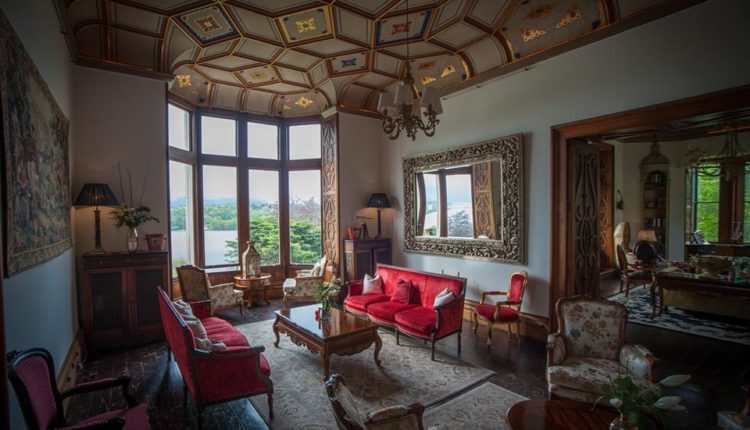 For more info about the hotel CLICK HERE
Our Room
Château Rhianfa has 30 sumptuous rooms, all with a modern twist, and after a tour of the hotel we were shown to ours — The Duchess Suite. This Superior suite is nothing short of spectacular, with a feature bath by the window and stunning views across the estuary.
There are self catering cottages available too and keep your eyes open for offers such as three nights for the price of two.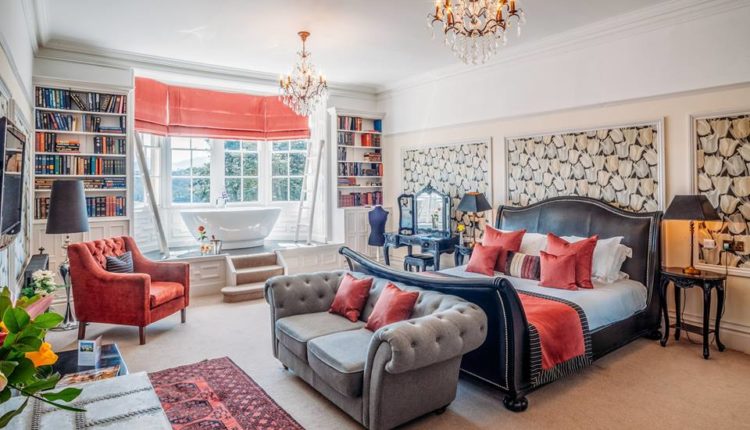 For more info about the rooms CLICK HERE
Dinner
The highlight of our stay had to be dinner. We dined at the hotel restaurant, Le Dragon Rouge, and enjoyed a fine dining experience at our table within one of the chateau turrets. We were truly privileged to sample the masterful creations of new Wirral based Head Chef, Paul Smith, who has a Michelin background and years of experience working at a string of hop hotels.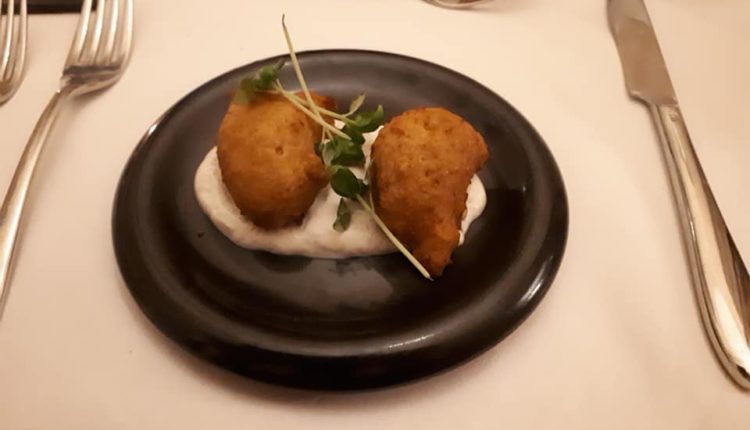 The extremely talented Head Chef delighted our palates with a number of carefully created dishes. We enjoyed various courses including interesting amuse-bouches, Chinese 5 spice sesame seed bread, chickpea and coriander fritters with spiced yoghurt, monkfish with dil marinated seasoning and rhubarb and sous vide egg with olive oil, wild garlic puree and parfait asparagus.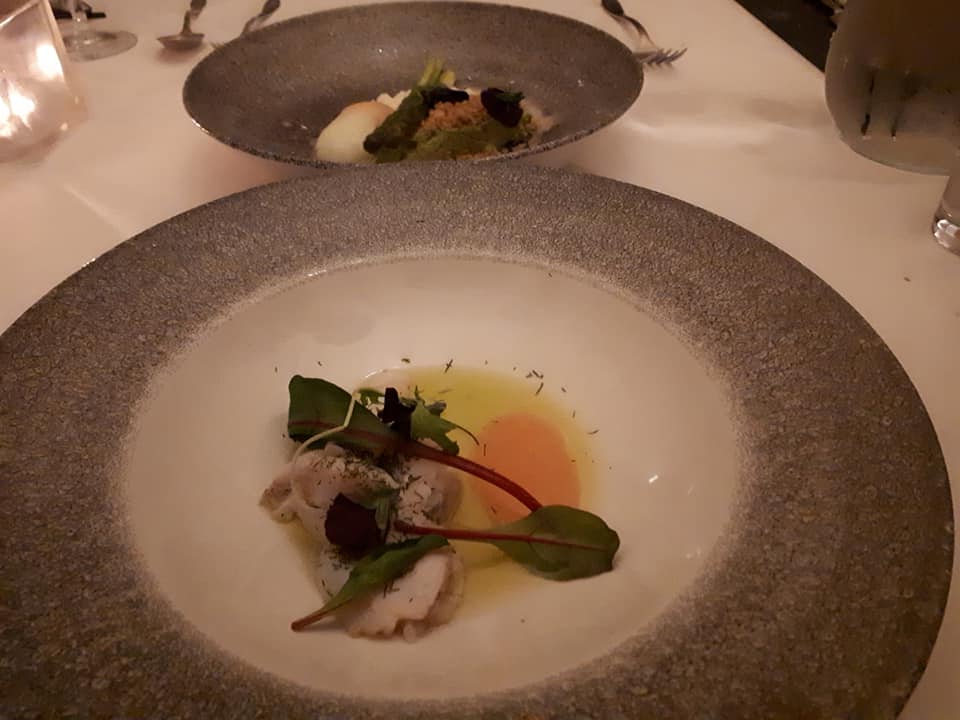 For our mains, I had 'Paul's Hot Dog' — pork belly slow cooked with apple puree misot and onions, baby carrots cooked in pork belly honey glaze, pear and a side of dauphinoise. My partner had Menai seabass, tender stem broccoli and pear and dauphinoise. We enjoyed a chocolate mousse with blended tofu, raspberry and cheery as a pre-dessert and for dessert caramelised Italian meringue, roasted coconut, mango parfait, pineapple gel and toffee sauce.
A fine dining experience at Le Dragon Rouge must be experienced to be believed and although it currently holds one rosette, with Paul Smith on board it's only a matter of time before more awards are presented. With creative and expressive dishes with fascinating combinations that talk to the diner, a visit to Château Rhianfa is a must for the food alone.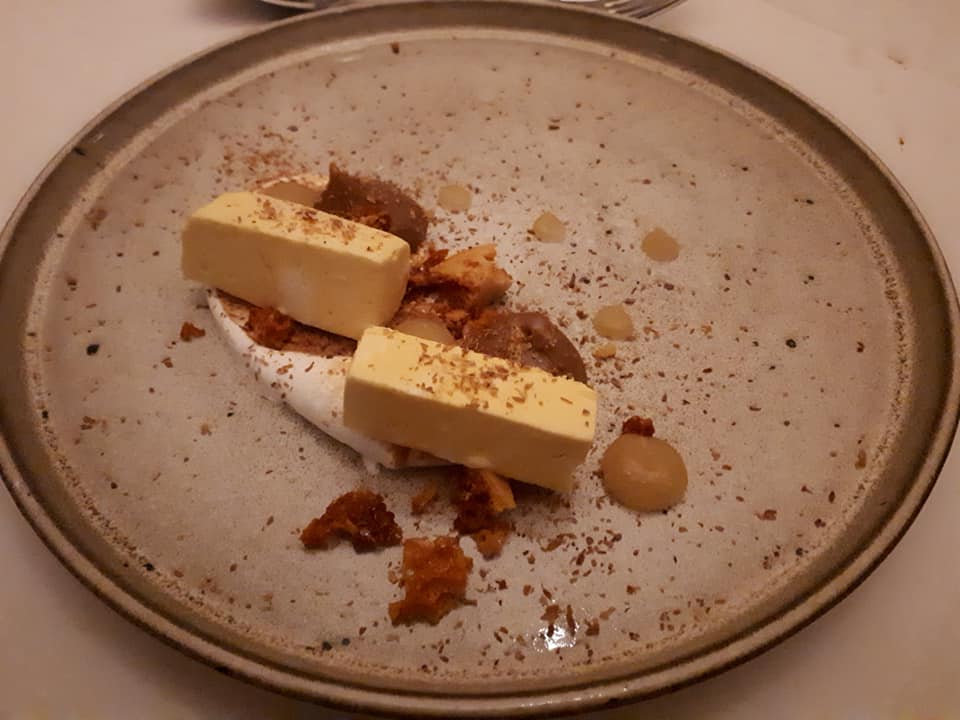 For more info about dining and afternoon tea CLICK HERE
Why we love Chateau Rhianfa
We love Château Rhianfa for many reasons. A perfect rural retreat in an impressive French style château with stunning grounds and breathtaking views of Snowdonia — it's a romantic fairy tale getaway only a couple of hours away from Merseyside.
For a short break in a secluded setting, this fantastic 5 star luxury hotel is a must! Even a visit just for afternoon tea or fine dining is highly recommended and it's an award winning events and wedding venue. We love Château Rhianfa — thanks for having us!
Check out the Chateau Rhianfa WEBSITE
For fine dining and afternoon tea at Chateau Rhianfa CLICK HERE
For weddings at Chateau Rhianfa CLICK HERE
Check out Chateau Rhianfa on FACEBOOK