The University of Liverpool Continuing Education (CE) team are delighted to announce their programme of short courses, seminars and workshops for summer 2021.
The online programme has been a huge success, with over 2000 students signing up so far, and the CE team are pleased to see that students have engaged positively with the virtual classroom – with many students experiencing online learning for the first time.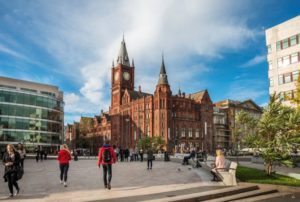 The programme attracts students of all ages, with students as young as 18 and those in their 90s – with courses exploring English Literature, History, Irish History, Archaeology, Art History, Philosophy, Business, I.T., and much more.
Students can take on as little or as much as they want with Continuing Education, with short talks, one-day workshops and longer courses – for those looking for more commitment – all on offer. Whether it's new skills or an updated CV you're after with one of their range of business and I.T. courses – or you want to simply learn for the fun of learning – there is no pressure, and no defined pathway – learn how you want.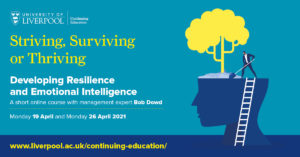 The current suite of courses includes several that are ideally suited to individuals who are hoping to learn key skills and enhance their CV over the coming few months. Management expert, Bob Dowd's brand-new course – Developing Resilience and Emotional Intelligence – will guide students through a variety of practical techniques aimed at improving their ability to manage stress and develop confidence.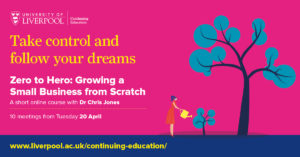 The CE team are also launching two courses aimed at those who have taken the leap in starting their own business, or are thinking of starting out on their own. Effective Project Design & Evaluation for SMEs and Zero to Hero: Growing a Small Business from Scratch will provide students with a comprehensive toolkit to navigate the relevant issues that can impact on a new business.
Maybe you would like to learn about The Golden Age of Detective Fiction? This brilliant course with Dr Chris Jones will guide you through the enduring popularity of detective fiction from its conception to today.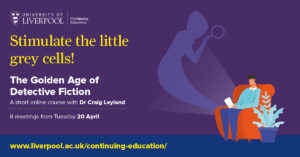 Or do you think you could turn that thriving virtual neighbourhood you've been cultivating in The Sims into a real life opportunity? How To Plan A Town will examine how appropriate civic design can help us to create a sustainable and liveable environment that offers a healthy life, satisfying employment, and quality social services for us all.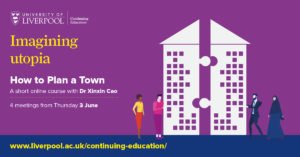 If you would like to learn more about the courses on offer, visit www.liverpool.ac.uk/continuing-education/ or follow the Continuing Education team on Twitter and on Facebook.