The owner's of New Brighton's multi award winning vintage tea room, Remember When tea room, have decided to hang up their aprons after 7 highly successful years creating special memories for their customers. Lesley and Keith Ellis will now be enjoying their time in the sun after working tirelessly to build up a business with a formidable reputation.
Check out Remember When on FACEBOOK!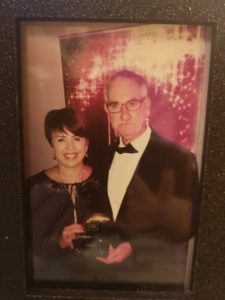 Lesley and Keith Ellis set up Remember When tea room in 2014 on a shoestring budget. With impending redundancy, they took over the second hand antiques shop on Victoria Parade with £250 and sold furniture and antiques from other traders — introducing two tables to serve sandwiches, scones, tea and coffee. Little did they know, it would take off way beyond their expectations.
Check out Remember When on FACEBOOK!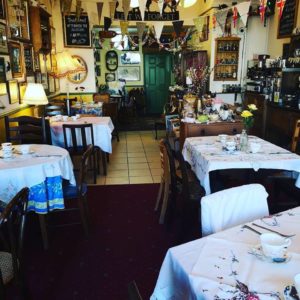 Lesley told us: "We had a £250 budget when we took over so when we introduced the two table tea toom we bought a £5 kettle and toaster from Asda. We bought everything cheap or second hand and Keith built the counters and kitchen himself. As we made more money in the shop, the tea room also became more popular, and as afternoon tea took off we increased the capacity to 20 after 3 months. And the rest is history."
Check out Remember When on FACEBOOK!
Since its conception, Remember When tea room has grown to be one of the most successful and most loved tea rooms in the North West. Awards have included Wirral Life and Cheshire Life awards, they've featured in The Good Food Guide twice, appeared on Radio City and BBC Radio Merseyside and the tea room has been featured on the ITV news and for filming in the Tin Star series and Make Me A Dealer.
Check out Remember When on FACEBOOK!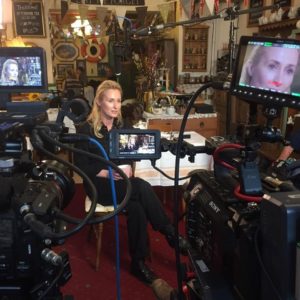 The tea room has been loved by countless customers due to its quirky interior, acting as a portal to take them on a trip back in time. With so many vintage memorabilia, there's a different feature to notice with every visit. The food and drink has been of a very high standard too, serving breakfasts, tea, coffee, sandwiches, pies, pastries, sausage rolls, scones, cakes and more. Afternoon teas have been a particularly big hit.
Check out Remember When on FACEBOOK!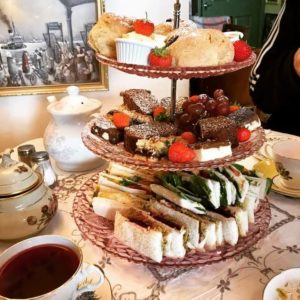 Lesley told us: "We've become good friends with not only our staff but many customers over the years. We've had people coming to visit from far and wide and it's been amazing to hear all the feedback. We've taken great pride in providing the best quality food and drink and creating a special nostalgic environment for people to enjoy. There have been many memories created here and it's wonderful."
Check out Remember When on FACEBOOK!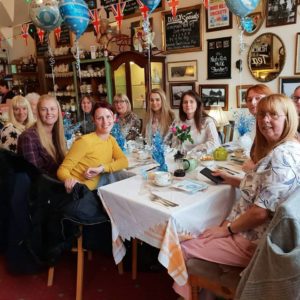 The pandemic has been testing for most businesses in the hospitality industry, however Remember When tea room has remained as popular as ever, with afternoon tea deliveries through the roof! They also took part in Marcus Rashford's Feed The Kids campaign and adopted a chimp to help Chester Zoo. Lesley and Keith have decided to sell so that they can enjoy retirement but the tea room won't be going anywhere just yet.
Check out Remember When on FACEBOOK!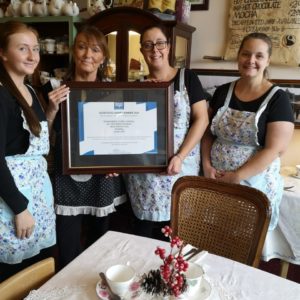 Lesley explained: "We've decided to sell the tea room to our old staff member and regular customer, Michelle. She took over in Aprils and this is ideal for us because we know it's in good hands with someone who knows the business really well. It's nice to know that it's being kept the same so that the dream we created will carry on and people will continue to enjoy it in the same way whilst we enjoy our hard earned retirement. Thank you to everyone who has supported us over the years."
Remember When / 64 Victoria Parade, New Brighton, CH45 2PH / 0151 639 0615
Check out Remember When on FACEBOOK!
Check out Remember When on INSTAGRAM!