On 14th June 1982 The Falklands (Malvinas) War between the United Kingdom and Argentina ended, yet for around 10,000 Argentinian war veterans it has been the beginning of a 39 year campaign for justice.
The Argentinian government has refused to recognise the men who were defending the Patagonian mainland, but new ground breaking evidence from British Special Forces personnel proves, without doubt, that these men deserve to be recognised. In this exclusive, we uncover one of the biggest military and governmental scandals of Argentina's history.
The War of 1982 resulted in the death of 255 British military personnel, with the Argentine Air Force one of the key components of their attack. Behind enemy lines on the Patagonian mainland, around 10,000 men (mostly conscripts) serviced the Argentine airplanes and were willing to give their life for their country — even exchanging gunfire in the process –yet they remain unrecognised by their country for their crucial services.
The reason that these men have not been granted veteran status, medals, healthcare or pensions is because the Argentinian government claim that they were not under threat or attack. Almost 39 years later, and after radio silence from the government, key British Special Forces veterans have come forward to testify that these men were indeed under threat and therefore deserve recognition.
The British involvement in the scandal starts with Edward Denmark — a terminally ill rapier gunner veteran who became friends with his former enemy. After discovering that the men he once fought against had not been recognised, when all British military personnel had been (even those at home many miles away), he decided to campaign for the justice of his former combatants.
The quest for justice has gained much exposure in the media, with exclusive interviews on the biggest Argentine news channels including TN News and A24 News. Edward Denmark joined forces with Julio Herrera Vidal, the Argentine veteran leading the crusade in South America, and visited Argentina despite his ill health. The campaign has made waves in the media — only to fall on deaf ears with the Argentine government.
This frustration has led to Edward reaching out to senior British veterans in order to prove that the unrecognised men were indeed under attack and deserve veteran status. One of the men coming forward is an unnamed British senior military personnel who has produced a detailed account of attacks on the Argentine forces defending mainland Patagonia. This statement can be found online HERE.
In the statement, he declares: "These men are now in their late fifties; many still suffering the long term effects of the war in Patagonia – over five hundred and fifty have taken their own lives since 1982. After the intransigence of the last thirty years, it is time the Government of Argentina did the honourable thing, swallowed its pride, lifted the cloak of phoney secrecy and acknowledged that British military operations took place on its sovereign territory in 1982. Until then, misplaced pride, and Pesos will continue to bar the road to justice for these former conscripts."
Crucially, speaking of Argentine deaths on the Patagonian mainland, he states: "Marine S, was then an 18 year old conscript, serving with the 1st Marine Battalion, in the Rio Grande area. At around 4 o'clock one morning, whilst on sentry duty with another marine, he was surprised by three shadowy figures approaching his position inside the perimeter of the airbase. The three were challenged and an exchange of fire followed."
He continues: "All three were seen to escape through the perimeter defences and disappear into the darkness. Next day a patrol from his unit was ordered to the nearby civilian hospital where, the local mayor reported, three men dressed in Argentine military uniforms, with blackened faces, had been left in the entrance to the hospital during the early hours. One was declared dead on arrival, the other two died of their wounds a short time later."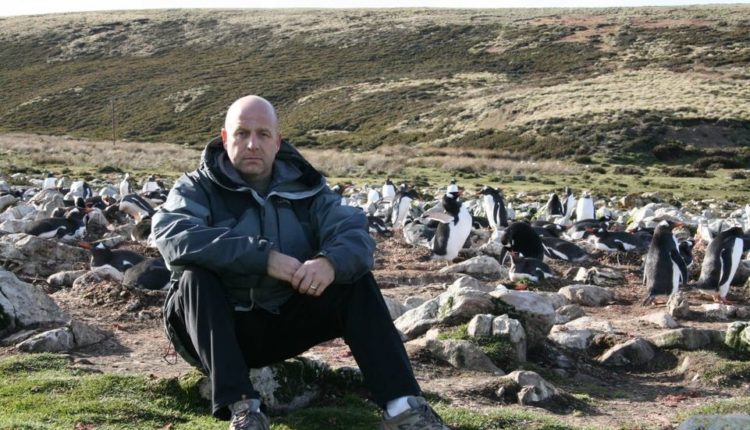 The detailed British evidence confirms that the Argentine military personnel guarding the Patagonian mainland were indeed under attack, therefore the Argentinian government's claim that they were not and should not be recognised must be brought into immediate review. Despite several attempts of contact and extensive media coverage, the Argentinian government remains silent.
Summarising, Edward Denmark says: "When I contacted my former enemy and came to know them as people, I realised that they were just like me. When I discovered that they had not been recognised for their services, whilst under threat, I felt it a duty to help them. I suffer from terminal cancer but I am determined to achieve justice for them before I die."
He concludes: "I have travelled to Argentina in ill health for this cause and I have appeared on national television, personally addressing their Prime Minister, but we continue to be ignored. I am hoping that this new evidence will finally put this injustice of 39 years to bed and that their government will do the honourable thing for their veterans."
The British military statement and evidence can be found online HERE.