In the summer of 2021 we introduced you to one of Wirral's most historic and iconic pubs — The Stork Hotel. The Birkenhead pub, located at 41 Price Street, is steeped in character and original features and in this feature we bring you their incredible offer of a hearty 3 meat (or veggie) Sunday roast for just £5.95 — plus what else is going on there….
To book call Joanne on 07375884066!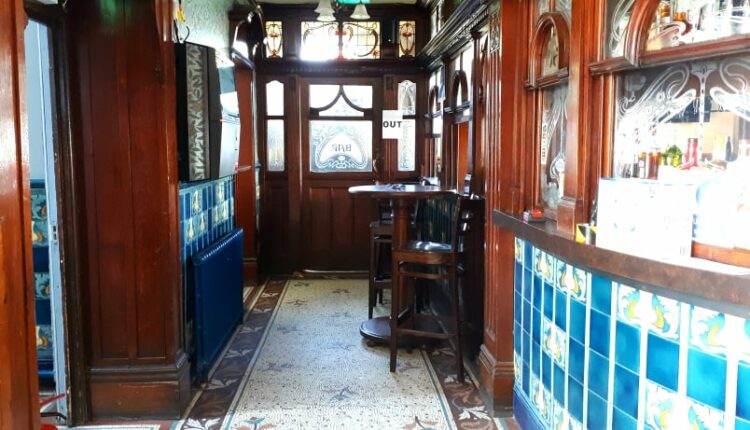 Sunday Lunch in a Gorgeous Grade II Listed Pub
If you're looking for a quality Sunday roast you won't find a better offer around! For just £5.95 you can enjoy 3 meats (lamb, beef and chicken) or a veggie option from 12pm onwards, cooked with love by the vastly experienced Penny. It's just £1 for an extra slice of meat (not that you're likely to need any more) and just £1.95 for a cheese cake or fudge cake dessert.
For those who love their gorgeous buildings and architecture, a Sunday roast at The Stork Hotel is a must! Whilst you're waiting for your food, enjoy a pint and marvel at the original features — from the mosaic tiles to the original wooden bar. A visit to The Stork Hotel is like stepping back in time and the experience itself is magical, let alone the great food!
To book call Joanne on 07375884066!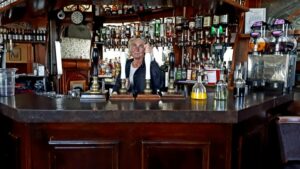 What Else is Going On at The Stork Hotel?
The Stork Hotel is an independent pub owned by Joanne Ireland, who has turned it around since taking it over. The timeless pub now has a gorgeous suntrap of a beer garden to the rear and shows all the major live sport both inside and outdoors — with a pool table in one of the cosy bar areas.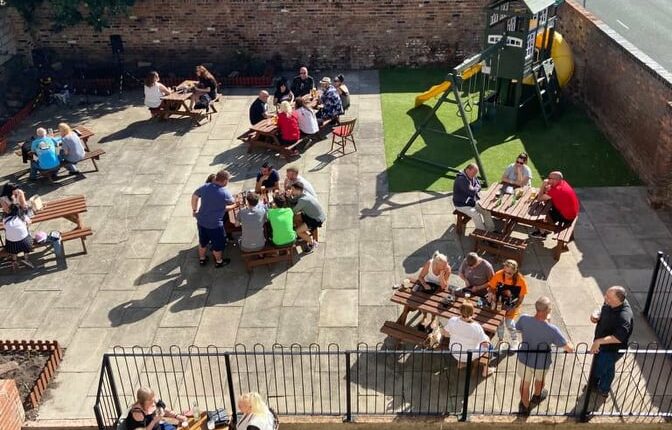 In addition to this there's live music at weekends from 8pm until late and bingo with karaoke every Monday from 3pm until 8pm with loads of great prizes. The Stork Hotel is very much a community pub and it supports local football teams as well as hosting big charity fundraising events.
To book call Joanne on 07375884066!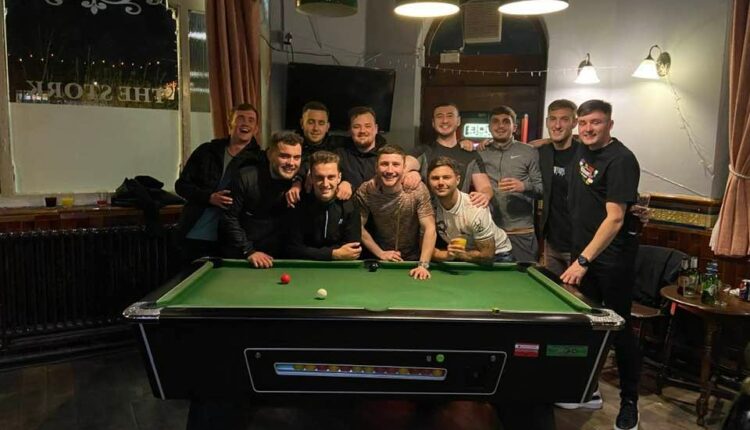 Our Visit….
Here at La Vida Liverpool, we don't just promote great places and hope that you like them — we visit ourselves and see what they're all about. We've enjoyed a quality pint at The Stork Hotel a few times and love the cosy and quirky little snugs. The £5.95 Sunday Lunch offer sounds too good to be true but let us tell you — Penny is a whizz in the kitchen and the portions are very generous!
To book call Joanne on 07375884066!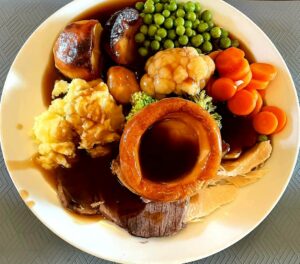 Why we Love This Offer….
What's not to love about this? A full Sunday roast with 3 meats (or veggie) for only £5.95 in an iconic Grade II Listed pub is a magical experience — with so much to admire while you enjoy a Sunday pint and hearty Sunday lunch. We love The Stork Hotel — a proper pub with a great community spirit — and we'll be visiting on a Sunday again soon!
Sunday Lunch in a Grade II Listed Pub for £5.95
The Stork Hotel / 41 Price Street, Birkenhead, CH41 6JN / 07375884066
To book call Joanne on 07375884066!