In this feature we bring you the incredible story of Ashleigh Nugent. Despite a troubled past that saw him arrested multiple times, including being detained in a youth detention centre in Jamaica, Ash managed to turn his life around — completing a 1st Class degree in English Literature and becoming an award winning author through his book, Locks. Ash is also the Director of Rise Up CIC — a company he founded that reforms prison inmates.
Check out the Rise Up CIC WEBSITE!
Through Rise Up CIC, Ash delivers a 12 week programme in prisons that aims to educate and empower inmates through interactive sessions — with incredible results. Through art, mindfulness, meditation, education and other activities, Rise Up CIC teaches prisoners to take the power back and be in control of their own destiny rather than become a product and victim of society — much the same way as Ash did.
Check out the Rise Up CIC WEBSITE!
Ash told us: "The 12 session programme we run at Rise Up CIC involves many activities, from poetry, music and arts and crafts to mindfulness and meditation. We also bring in psychologists, therapists and NLP experts. It really is a holistic approach and we've seen amazing results — I often get messages from former inmates telling me how it's changed their life."
He continued: "It may seem quite difficult to believe that hardened convicts could engage with making star lanterns and writing poetry, but you'd be surprised — they all love it and get on board with it. I think the key thing is the fact that when I work with them they understand I've been through the same as them. They can relate to me as opposed to someone in a suit trying to preach to them."
Check out the Rise Up CIC WEBSITE!
Such is the success of Rise Up CIC, the programme is being used in 7 prisons across the country — including in a high security prison. The introductory session involves Ash telling the inmates about his story and journey — something that he has captured in his book, Locks, and something he delivers as a one man show in theatres. His story has also been featured in countless podcasts and by acclaimed filmmaker Shaun Attwood.
Check out the Rise Up CIC WEBSITE!
Ash's story begins with his childhood in Rainhill, Merseyside. A mixed race son of a Scottish mother and Jamaican father, Ash had a good upbringing however suffered from ADHD and soon became disillusioned with the system and being harassed by police due to the way he looked. He also experienced racism from other kids and this combination led to him fighting back in the wrong way.
Check out Ash's book, Locks, on AMAZON!
Ash explained: "When I was a kid the police would stop me for literally nothing. One time I got accused of having stolen the bike I had with me. Then added to this, I experienced the N word being used against me by other kids. I reacted by fighting back. I got in fights and got involved with drink and drugs. I was a misguided scally and I ended up being arrested 3 times before I was 16."
He continued: "I was slowly getting worse and more violent and I literally didn't give a f*ck. I would taunt the police and give them evils every time they drove by on the streets. I of course failed my GCSEs and started getting into clubbing. I was on a dark path and there was no hope for me, but the really shocking thing happened when I went to Jamaica."
Check out Ash's book, Locks, on AMAZON!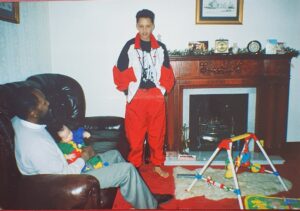 When he was almost 17, Ash visited family in Jamaica with his older brother. Expecting a feeling of homecoming and going back to his roots, he instead came to realise that he didn't fit in in Jamaica either. "I was naïve," Ash explained. "I didn't realise the extent to which I would be seen as a rich and privileged English boy. And, indeed, a white boy." Within the first 3 days of his visit, he had been mugged, stabbed and arrested.
Check out Ash's book, Locks, on AMAZON!
Ash told us: "Jamaica was a life changing experience for me. I thought I'd be well received in Jamaica but how wrong I was. On my second night we went out drinking and a local gang member tried to steal my gold chain — I fought back but was stabbed multiple times and was taken to hospital. I'll never forget that one policeman refused to take me and even the hospital staff treated me disrespectfully and gave me awful stitches."
Check out Ash's book, Locks, on AMAZON!
Soon after Ash was released, he encountered the same policeman who refused to take him to the hospital. The officer was conducting a stop and search operation on all young black males in the area and Ash was immediately targeted. After finding a small amount of cannabis on Ash, the policeman arrested him and detained him in a juvenile centre until the family court could grant him bail.
Check out Ash's book, Locks, on AMAZON!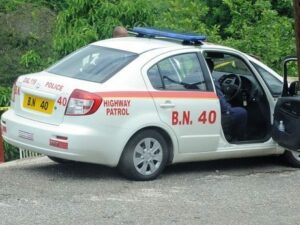 Ash explained: "I was an angry young lad. Angry at the system. Angry at everything. But the experience in Jamaica made me grow up real quick. It was bad on the streets of Montego Bay, but you can imagine how bad it was in the juvenile centre. The kids there wanted my shoes and threatened to stab me and I got into fights whilst I was waiting to be bailed out. It was really hairy at times."
Check out Ash's book, Locks, on AMAZON!
With the prison system taking weeks to get paperwork from the UK in order, Ash was taken to a different juvenile centre in the mountains for under 21 year olds. The rural centre featured a 'strong room' — a hole in the ground with no daylight, no working taps and no toilet — in which some of the young offenders were kept. Ash was taken to the strong room and he was made to share with 14 other lads.
Check out Ash's book, Locks, on AMAZON!
Ash told us: "My time there was like a living hell. There was violence and bullying every day and this one kid had a really bad time of it. It was only a matter of time before some of them turned on me and three hard lads in our cell started to gang up on me, which resulted in a big fight. I battered one of them and fortunately, before the other two could attack me, the Kingston lads stopped them out of respect for me fighting back."
Check out Ash's book, Locks, on AMAZON!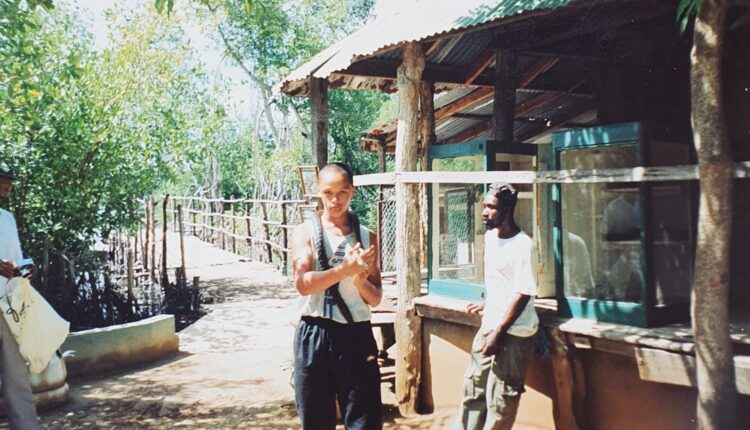 After witnessing the death of a new found friend in the juvenile centre and being told by the British Embassy that they couldn't help him, The US Embassy forced a consul, who owned Ash's hotel, to get him out on bail following the desperate efforts of his family. Whilst on bail, Ash and his brother managed to flee Jamaica illegally however upon returning to the UK, he continued his life of anger and crime — getting arrested for possession, possession with intent to supply and trying to stab a racist.
Check out Ash's book, Locks, on AMAZON!
Ash explained: "In hindsight, I suffered from PTSD after my harrowing experience in Jamaica and this made me even worse. I was living in Old Swan and selling drugs, still harbouring that angry attitude and being a self fulfilling prophecy. I was constantly fighting back against society but ultimately only hurting myself and this meant that I was a victim of my situation and experiences."
Check out Ash's book, Locks, on AMAZON!
At the age of 21, Ash decided to do a media course in college. "I was just tired of hiding the fact that I wrote poems," he said. "And I wanted to meet people who knew about writing and performing; none of my mates were into that kind of stuff." This decision was to change his life as he ended up joining a band with Philly Whizz, The Mak of all Trades, DJ Rasp and Sharlene Squire called 'The Shakti'.
Check out Ash's book, Locks, on AMAZON!
Ash told us: "Despite being uneducated, I was a secret poet and had developed a big collection by the time I was 21. Most of my poems were borne from angst, anger and my life experiences so I was reluctant to share them, but the guys encouraged me to rap them and it worked with their band perfectly. We became quite big as a live act across the country and had a decent following."
He continued: "That sense of purpose and belonging really changed me. People who knew me thought it was weird that I was hanging with these creatives and musicians but it was a huge turning point for me. After college I worked in care on and off whilst I pursued my music career and eventually I met my wife at one of our gigs when I was 30. I've been on an amazing path ever since and we have two children."
Check out Ash's book, Locks, on AMAZON!
Ash continued to write poetry and rap, but his main aim became to write a book about his experiences. He completed a university access course, something that was particularly tough given his poor level of education, and eventually gained a 1st Class English Literature degree — with his work being highlighted and singled out by the university which led to him being published in a university journal.
Check out Ash's book, Locks, on AMAZON!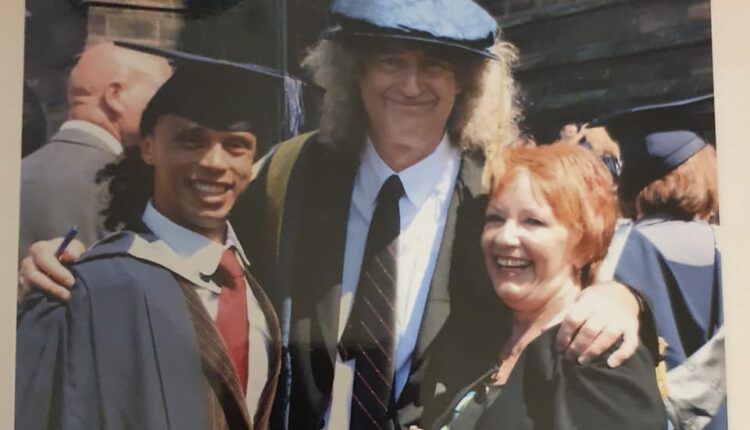 Ash said: "I worked at the degree on and off for 6 years whilst working and being a father. I had started my own business teaching young people lessons through interactive art, music, rap and poetry, so completed my degree around that and being a father. As soon as I completed my degree, I wrote my book, Locks. It took 8 years and wrote it 3 times before I was happy with it. The final version was released in September 2020 and won an award in a literary competition."
Check out Ash's book, Locks, on AMAZON!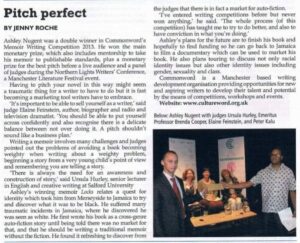 Ash's book, Locks, is now being used in a university course and is stocked in university and prison libraries. Locks is a powerful cautionary tale about coming of age, overcoming societal structures and strictures and developing your own identity, Locks has gained critical acclaim — resulting in Ash appearing on the legendary Shaun Attwood podcast and in many other interviews. Ash has recently been signed up by Liverpool Literary Agency and Locks is currently being read by a number of major publishers.
Check out Ash's book, Locks, on AMAZON!

Ash said: "When I came to realise the power of music and channelling my energy elsewhere, I realised what I could achieve. I soon realised that the best way for me to fight back is with intelligence and becoming successful, and as a result I can now deliver my message and story to many people through my book. Locks is also a one man theatre show and I aim to educate people on racism and how people can become a victim of an unjust society."
He continued: "Music and creativity saving me also gave me the inspiration to help others and that's why I set up the arts and education company. This naturally progressed to helping inmates and offenders in the same way and therefore Rise Up CIC was created to bridge the gap and encourage inmates to find their path — to tap into their inner strength and take the power back. I try to teach them that going back into crime is letting the system beat them."
Check out the Rise Up CIC WEBSITE!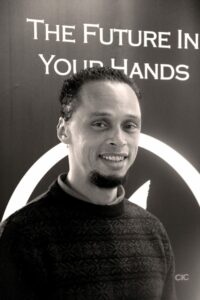 Rise Up CIC has seen incredible results from its 12 week programmes, with lots of data collected and great feedback from the inmates. With prisons now largely in control of their own budgets, the plan for Ash and Rise Up CIC is to roll out the project to the whole of the UK and recruit other reformed convicts and experts to deliver the project on a national level.
Check out the Rise Up CIC WEBSITE!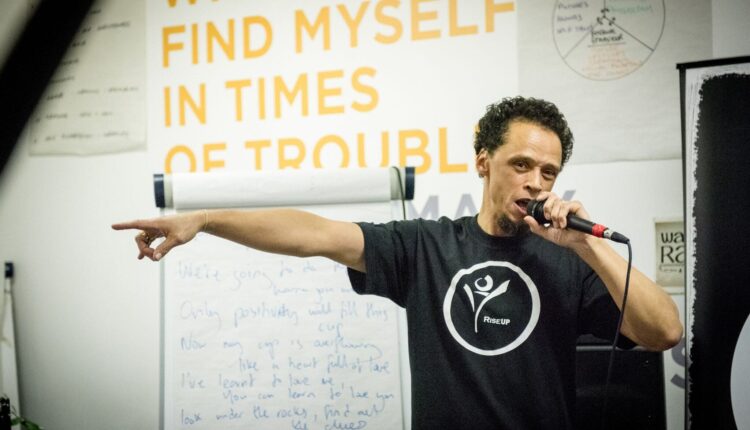 One inmate quoted: "Overall I've learned a lot and realised I have the ability to change and overcome and achieve a great life. Can't tell you enough how much you have helped and changed my life, the best impact
I've had in my life. Thank you."
Another quoted: "Wanna say nice one for doing these courses, proper helped me out. It's helped me think for myself type of thing. I've made better decisions and f***ed certain people off. Got my own place and a job now and getting on with family for the first time in years. So yeah nice one again it's boss what you all do."
Check out the Rise Up CIC WEBSITE!
Here at La Vida Liverpool, we love bringing our readers positive and inspiring stories from the fantastic people of our region. There are many people out there doing great things to make the world a better place and Ashleigh Nugent is certainly one of them. A story of reform, empowerment and fighting back in the correct way, Ash has turned his life around and now helps others to do the same. Another triumph for the human spirit.
Check out the Rise Up CIC WEBSITE!
Check out Ash's book, Locks, on AMAZON!