In recent times, the house and techno scene has taken Liverpool by storm and quality old school trance has taken the back seat somewhat — but this is all about to change! Trance Tunnels is a huge old school trance and club classics event from RO:T8 coming to Liverpool on Saturday 11th August at the exciting new underground club, WAV. From 10pm until 4am, party goers will be treated to a trance masterclass from DJ legend Stu Allan, top local DJs Matt Healey and Chris Wynn and rising stars Amos & Riot Night.
Expect to be taken on a euphoric trip down memory lane and be prepared for serious goosebumps as some of the best nineties and naughties trance classics resonate within the atmospheric venue. The melodies, the hypnotic and heightened electronic sounds, the drops, the vocals, the hands in the air, the feelings of pure ecstasy, the energy and love of the rave scene — it's all coming back for one night only!
RO:T8 DJ Chris Wynn told La Vida Liverpool: "I used to play at dance events in Liverpool and further afield back in the early 2000's and was lucky enough to play sets at places such as Garlands and The Masque but I hung up my headphones and boxed up my tunes back in 2006 due to family life taking priority. The passion has always remained though — I've recently become involved again and I can't wait to play on this line up! From me you can expect a vocal uplifting and pumping vinyl classic set with a twist."
Chris continued: "Stu Allan is a dance music legend and I never thought that back in 1995 when I was listening to his KEY 103 radio show on a Sunday night that I would be behind the decks with him 20 plus years later! He is one of the original orchestrators of dance music, bringing the rave scene to the North West in the early 90s. Expect 90s trance classic anthems. Matt Healey is a local trance legend, previously holding residencies at Gbar and Garlands as well as hosting his own after hours trance show on Juice FM. I'm looking forward to playing alongside him after he recently made a comeback from over a decade out. Matt will be playing a vinyl set also and expect big banging 90s & 00s monsters!"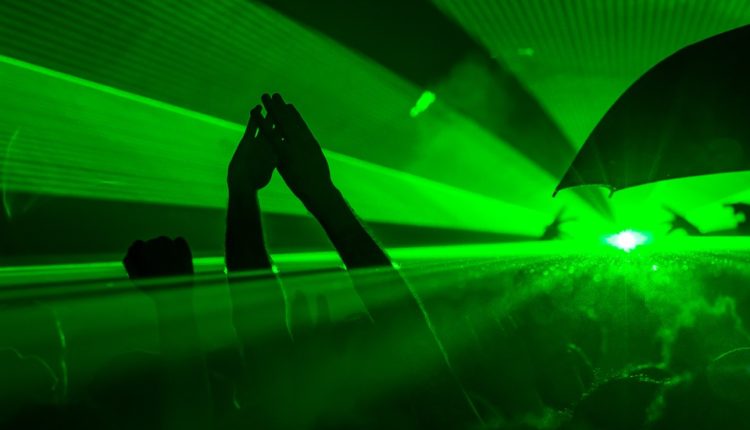 Talking about Amos & Riot Night, Chris told us: "Amos & Riot Night are Liverpool's own up and coming international trance duo. They have produced some vocal trance masterpieces recently and were on the bill for the recent Gatecrasher Classical After Party back in June. Expect large trance classics with a modern twist including some of their own production."
On the venue and night he said: "WAV is really special. It's as underground as it gets — it's a converted warehouse basement with a top notch sound and lighting system. This intimate and raw tunnel setting creates a unique and unrivalled atmosphere that has to be experienced. There are some great events on in the city but there hasn't been much like this out there so it's a great chance for old school party heads to get taken back to those amazing trance years, and at the same time the younger fresher ravers can see how we used to do it back then! I think this will be a special night!"
Tickets for the event start from just £6 — a steal considering the talent on display. Ravers will get taken on a nostalgic journey through the golden years of spine tingling trance and it's refreshing to see this iconic era of electronic music coming back to Liverpool with a bang! Get your rave boots on and your glow sticks ready — this one's going to go off!
Check out Trance Tunnels on FACEBOOK
For tickets CLICK HERE