Wirral's most exciting new events venue, Hope Anti Supermarket, has been doing great things since opening as a community hub. The old Co-Operative supermarket on Victoria Road, New Brighton, offers a diverse programme of markets, live music and events — with something for everyone — and has plenty of food and drink on offer. Here's what's on in June….
Every Sun: Weekly Markets
Every Sunday from 10am until 4pm there's a bustling market inside the supermarket and food trucks in the square outside. This Side Of The Water have a food and themed farmer's market two Sundays a month, Yay Wirral have a makers market once a month and there's a flea market once a month too. With all sorts on offer from a wide range of independents, it's a fantastic Sunday every time and free admission!
CHECK OUT THE MARKETS ON THE WEBSITE!
Every Fri (Eve), Sat & Sun: Big Bang Brewery Tap Room
New Brighton's cool new venue features a brewery, distillery and tap room — serving an array of different beers, craft ales, gins and more. The venue is situated at the back of the supermarket, with a courtyard that backs onto Rowson Street. Open every Friday evening, Saturday and Sunday, there's often live music and there's always a great vibe!
CHECK THEM OUT ON FACEBOOK!
2nd — 5th June: Jubilee Weekend Food Court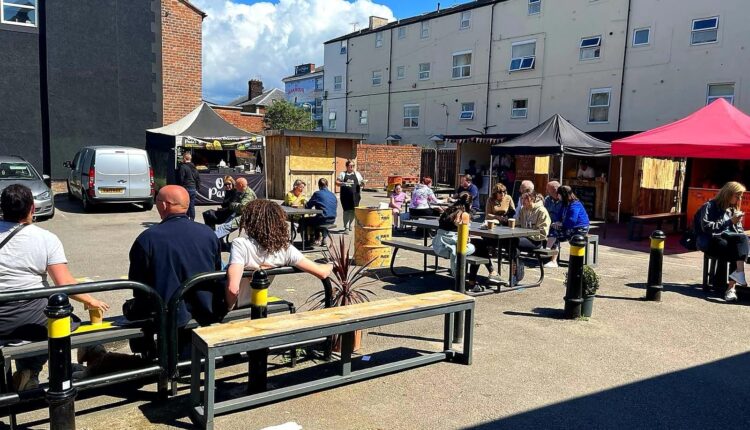 New Brighton is bound to be buzzing this Bank Holiday weekend and the Victoria Quarter will inevitably be full of colour, music and all round good energy! From Thursday 2nd June until Sunday 5th June there'll be boss food available in the supermarket courtyard — from crepes to pizzas to hotdogs! A Royal feast on offer this Jubilee weekend!
FREE ADMISSION AND LOADS OF BOSS SCRAN AVIALBLE TO BUY!
3rd June: Teddy Pickers Arctic Monkeys Tribute
If you've ever seen this incredible local band play live you'll know what to expect! A top notch and tight outfit, they're also an Arctic Monkey's tribute act who play every one of their hits perfectly! Coming to the supermarket venue on the evening of Friday 3rd June — for Arctic Monkeys fans this is a must and there are Indie DJs following the main show!
TICKETS JUST £10 CLICK HERE!
17th June: Rockstareoke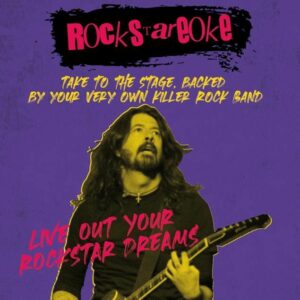 A karaoke night with a different, this new craze has taken off bigtime! Rockstareoke gives you the chance to be your very own rock star — with a full live band behind you as you sing your favourite belters! The night is hosted by the super talented Disco Fish band and has been a huge hit so far — get your phone cameras out and get ready to be a rock legend!
TICKETS FROM JUST £5 CLICK HERE!
Venue Hire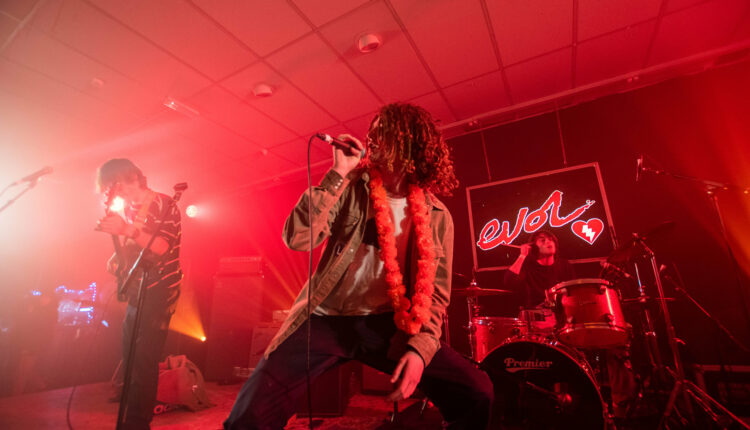 Are you wanting to put on a large event in Wirral? Are you a music or events promoter? Or perhaps you're a creative group or band looking for meeting or rehearsal space? Hope Anti Supermarket is a 500 capacity venue with a full sound system and PA, a bar, security and staff available to work your event! get in touch to discuss your event or venue hire now!
TO ENQUIRE ABOUT GETTING INVOLVED OR VENUE HIRE: eventsandbookings.hope@gmail.com!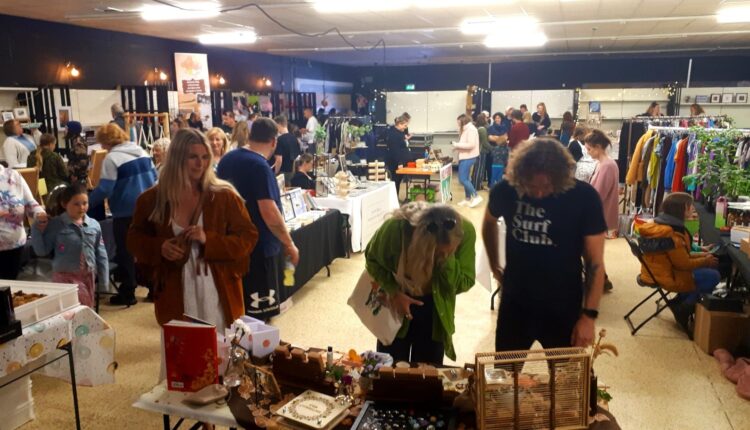 The vibrant events space in the colourful Victoria Quarter is fast becoming a hub of art, music, creativity and independents — with something for everyone. With lots of exciting events planned for the rest of the year, the future is looking very bright for New Brighton's regeneration. Always a boss vibe and a thriving community!
Hope Anti Supermarket / 131 Victoria Road, New Brighton, Wirral, CH45 2JF
For more information check out the Hope Anti Supermarket WEBSITE!
TO ENQUIRE ABOUT GETTING INVOLVED OR VENUE HIRE: eventsandbookings.hope@gmail.com!