A very special night of comedy hypnotism is coming to West Kirby Social Club 'for one night only' on Saturday 30th July 2022. Internationally renowned Alan Bates is performing locally for the first time in years and it's set to be an unforgettable night of magic, mystery and madness — with all sorts of crazy scenarios being played out!
FOR TICKETS CLICK HERE!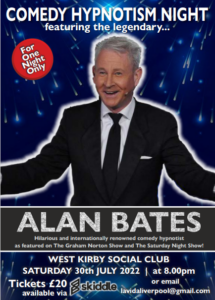 Alan Bates is the most televised comedy hypnotist of all time and has featured on The Graham Norton Show, The Saturday Night Show and in countless countries across the globe. A favourite of Royal Families including the Royal Family of Brunei and a collaborator with the late, great Derek Acorah, Alan is a genius who will have you on the edge of your seat from start to finish!
FOR TICKETS CLICK HERE!
Alan's comedy hypnotism nights are spectacular — with a wide range of scenarios that will have you in stiches! From tricking people into thinking they've won the lottery to convincing people they're nude, Alan puts on a spellbinding and hilarious showcase of mind control that mesmerises the audience like never before.
FOR TICKETS CLICK HERE!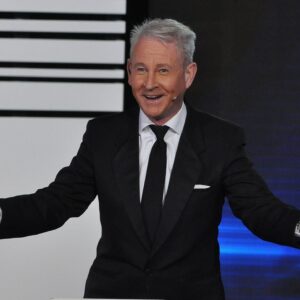 A unique opportunity to experience one of the world's greatest ever comedy hypnotists in an intimate venue, it's set to be a very special night indeed! After touring internationally, notably in Malta where he's a regular television personality, the West Kirby event will be his first back in Wirral for some time.
FOR TICKETS CLICK HERE!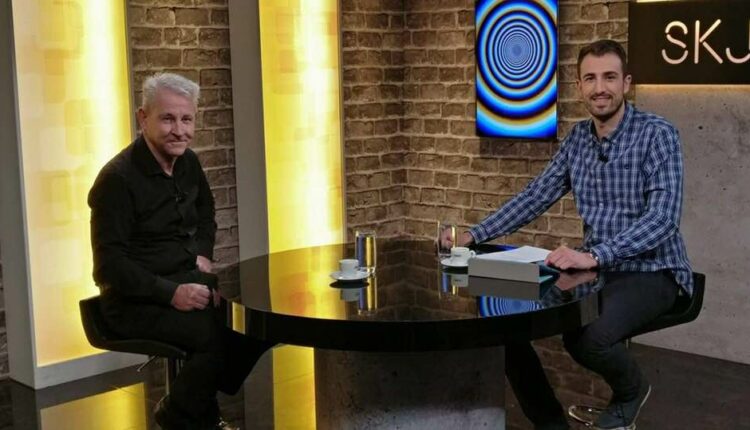 Alan said: "I'm from Oxton and am thrilled to be putting on a show in Wirral after so long. I actually performed at West Kirby Social Club around 30 years ago, so it's quite nostalgic really. The audience in West Kirby will be mesmerised with the power of the mind. Combining psychological mind games with comedy they will be riveted and their sides will ache with laughter."
FOR TICKETS CLICK HERE!
The event is being hosted by La Vida Liverpool online magazine, with the aim of helping West Kirby Social Club get back on the map as an events venue. The iconic establishment has gained a fantastic reputation for over 100 years, as a community hub with snooker, pool, darts, live sport, bingo, clubs, live entertainment and more, but now needs to get back out there as an events venue.
FOR TICKETS CLICK HERE!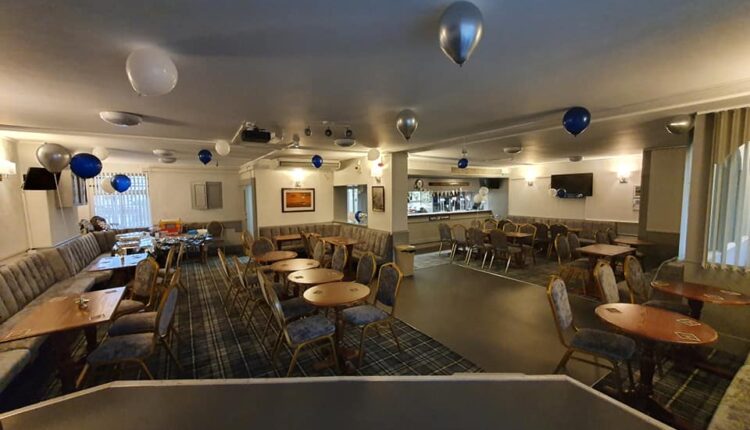 Committee Member Val Frost said: "We've been talking about a new events and live entertainment programme for a while so when Justin from La Vida Liverpool suggested Alan Bates we were naturally delighted! Alan is world famous with years of experience and puts on a very funny and clever show — we can't wait to have him here!"
FOR TICKETS CLICK HERE!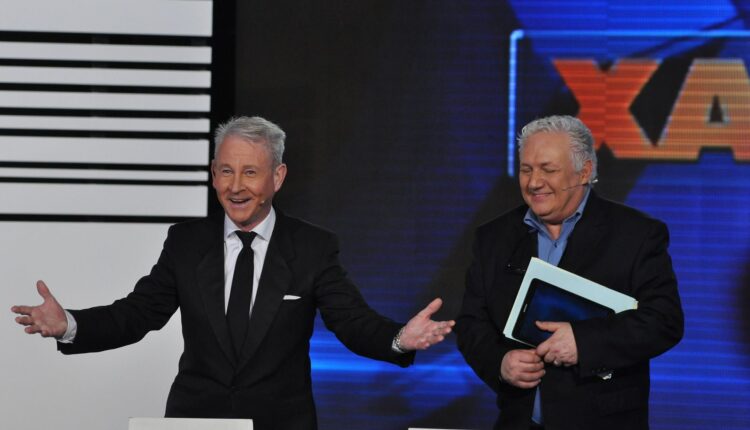 This very special and unique opportunity to witness one of the world's greatest ever comedy hypnotists is taking place at West Kirby Social Club on 30th July 2022 from 8pm. Tickets are £20, with limited availability, and can be purchased via Skiddle in what promises to be one of the most fascinating and funniest nights you'll ever experience!
Alan Bates Comedy Hypnotism Night / West Kirby Social Club, 98 Banks Road, West Kirby, CH48 0RE / Sat 30th July, 8pm / Tickets £20
FOR TICKETS CLICK HERE!
For more on Alan Bates visit his WEBSITE!